When grey and dreary winters are making you feel not right, then the only thing that you need is a hot cup of brewing coffee and a pleasant view that can fade away the irritating and dull winter blues. In this, the ravishing, vibrant, and colorful flowers can be the best option to bless your eyes and mind both. And, for this, you can consider growing winter flowers in Dubai, to pamper your garden with the colorful beauties.
Flowers hold the center stage in the garden and when it is winter days, it becomes even more important to ginger up your garden with beautiful and lively flowers. Winters are so daunting that you dare to step out from your place, and in this, if you are having your gorgeous garden loaded with beautiful and colorful flowers, then you don't need to step out as you are will be having your stress-buster in front of you. By looking at those beauties, your day will be brightened up and will be full of positivity and hopes.
Here, we have created a considerable list of winter flowers for your garden that will turn your dull and boring garden into a colorful wonderland during the chilled winter season. So, have a look at this amazing list:
1. Cyclamen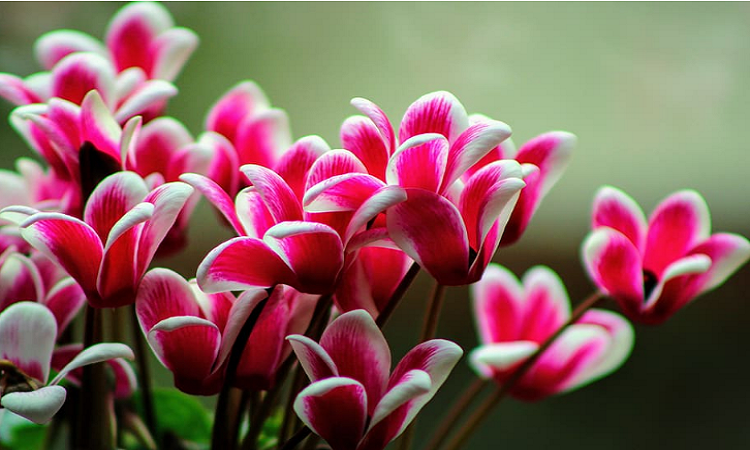 . Cyclamen falls in the aisle of the late-winter flowers that are available in the shades of gorgeous red, calming white, pretty pink,and charming purple that will make the surrounding look more beautiful.
. The leaves of this flower grow in the autumn season that grows through the winter season and die in spring.
. This amazing flower prefers partial shade and therefore, it needs the shade of trees and shrubs to grow.
. If taking temperature into consideration, the Cyclamen cannot tolerate a temperature range below 4 degrees Celsius, and maintaining this temperature is needed to take good care of the plant.
.This plant is sensitive to both over and under watering conditions, and to make sure to take good care of the plant, it is needed to water them properly. And, for this, it is also needed to fertilize them every one or two months.
2. Witch Hazel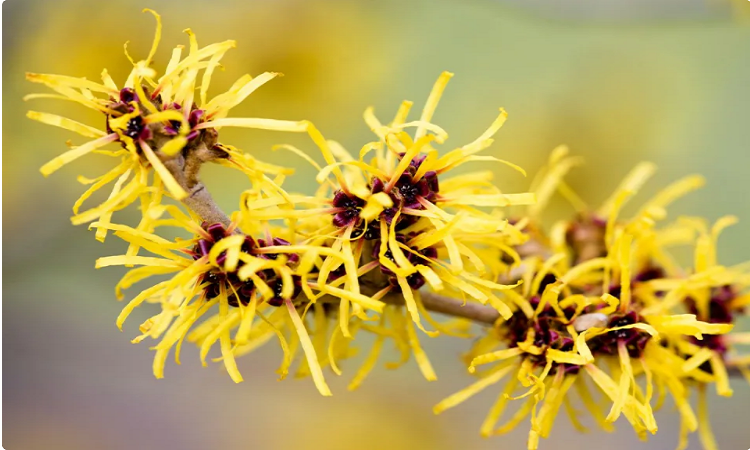 · For the dark and dreary winters, Witch Hazel is one of the best flowers to grow to make your surroundings more pleasant. This is one such plant that grows in several shades like bright red, copper, and divine yellow that bloom in March, at the end of the winters.
· To provide them the ideal growing condition, either full sun or partial shade is required during the hotter regions.
· The next thing to focus on for taking good care of your plant is a well-drained and moist environment, and with this, slightly acidic soil will work the best.
· For blooming to the fullest, this flowering plant requires chilled winters conditions and this makes this flower one of the best winter flowers
· If you want your flower to grow healthier, you need acidifying fertilizers and continuous watering.
3. Hellebore
· Hellebore is one such flower that blooms in such tremendous conditions when everything gets frozen and hence, it is honored with the nickname "Christmas Rose".
· To provide the well-suited conditions for growing this amazing flower, rich and well-drained soil is required and with this, partial shade works the best for healthy growth.
· Apart from this, keep in mind to water the plant only during the dry periods. And, with this, you can mulch the chipped barks and leaves with organic matter to maintain the health of the plant in the autumn.
· With this, while planting the plant, it is needed not to plant the Hellebore plant too deep as it can affect the production of the flower.
· This is one of the most considerable evergreen perennial flowering plants having more than 20 species of herbaceous that makes it a sure to-go option for decorating your surroundings.
4. Camellia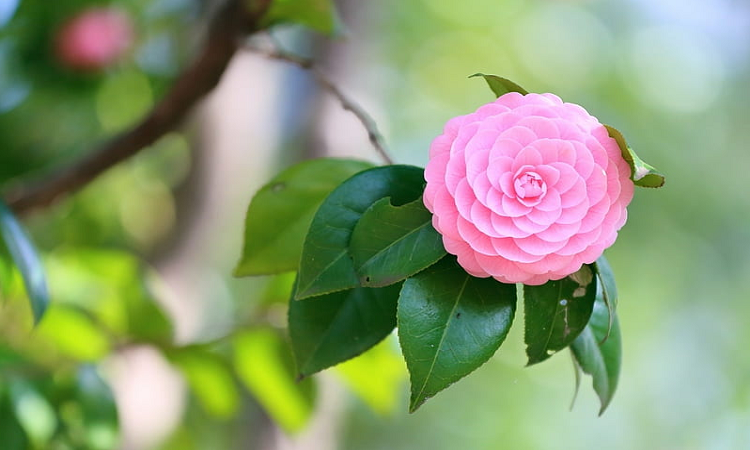 · Camellia bloom right through the winter season and the wide range of shades varying from pink to dark crimson; makes it one of the best flowers to ginger up your indoors and outdoors during winters.
· To enhance the growth of the plant, it is needed to maintain more sun-tolerant. And, this can be done by providing partial sun or the afternoon shade to the plant as they reach a mature age.
· For the proper growth of the plant, it is recommended to prefer rich and well-drained soil for planting the flowering plant that stays moist as well for providing the needed moisture.
· The roots of this plant are a little shallow and hence, this plant should be watered very well during the initial years to prevent the drying of the roots. And, in this, regular watering will help to preserve the soil moisture.
· There are more than 100 to 300 described species of this plant making it very easy to find the perfect one for your place.
5. Snowdrop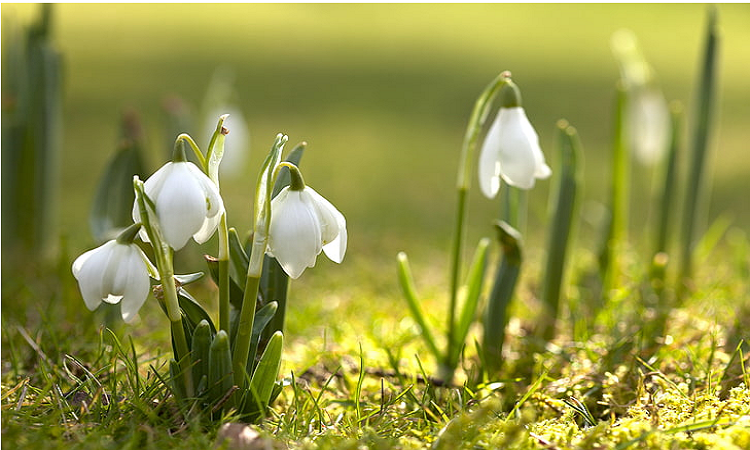 · The flowers from the snowdrops plant start growing early during the winter season making it the perfect one to fade away the winter blues in your surroundings.
· To grow this plant well, it is needed to provide them the moist and fertile garden soil for maintaining the plant health and quality. With this, you have to make sure to feed the plant with an organic fertilizer when new flowers appear i.e. during the spring season.
· Apart from maintaining the good quality of the soil, it is also needed to provide the full sunlight in the late winter season with partial shade so that plant can grow to the fullest in all the favorable conditions.
· The one more thing that makes this plant a perfect winter glow is that Snowdrops are known as frost-tolerant plants and grows well at a temperature of 32 degrees Celsius.
· As everyone knows that winters are very hard for people to go out of their areas, and in such extreme freezing areas when you have some gorgeous colorful flowers in your surroundings can turn your garden into a beautiful sight that will provide warmth to your heart.
6. Alyssum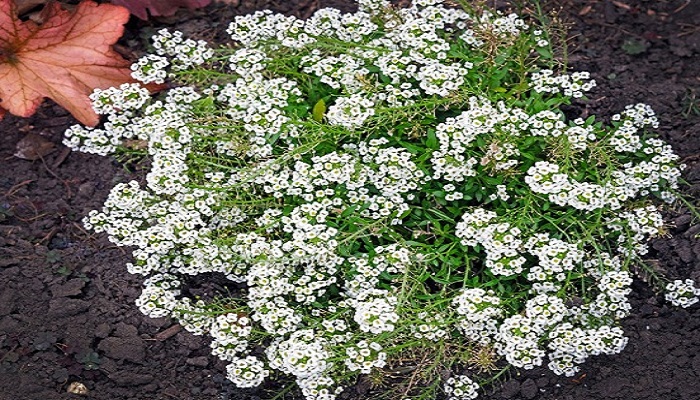 · Alyssums are tiny white flowers having a sweet aroma attracting the swarms of bees from the garden. So, growing them in the winter season will be of great help for you to make your surroundings super amazing.
· You can combine Alyssum with many other flowers like petunias, marigolds, and geraniums as this flower can carpet inhabit very well with other plants to beautify the borders of your gardens and giving it a fuller look.
· One more thing that makes you choose this flower among other winter flowers is that this flower can be easily grown from the seeds and will last from the start of the winters and will go well to the end of April, making your winter very amazing and pleasant.
· You can very easily find more than 100 to 170 species of Alyssum for your rock garden or to decorate the borders of your garden and hanging baskets.
· For growing sweet Alyssum, you need to have full sun and partial shade from time to time so maintain the overall health of the plant.
7. Hollyhocks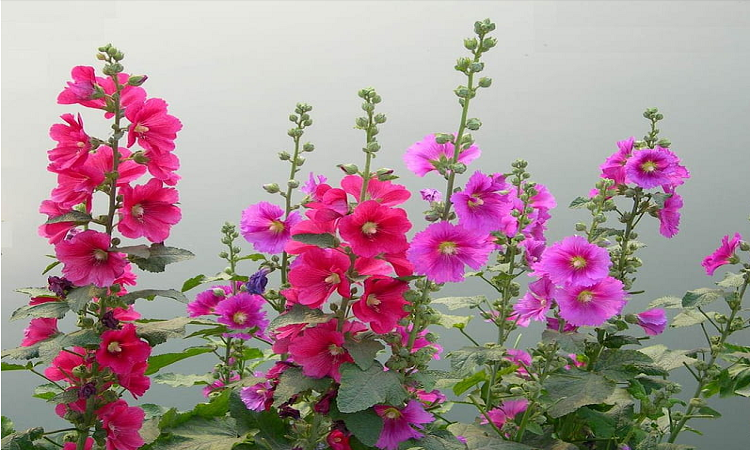 · If you are having a spacious garden at your place, then you can dedicate an entire corner to the beautiful flowers of Hollyhocks as these flowers will turn out to be the best choice for decorating your place in chilled winters.
· You can very easily grow Hollyhocks flowers from the seeds, and if talking about the favorable conditions to grow this plant, you only need semi-shaded areas and plenty of sunlight to grow good flowers.
· If your plant has grown more stalks than needed, then you can consider trimming each tall stalk that is bearing many buds and flowers that might attract a lot of bees in the garden.
· If you are considering this flowering plant to grow in your garden, then you must know that Hollyhocks are prone to pest infestations and that is why; this plant should only be sprayed with a specific pesticide every 15 days.
· There are more than 60 species of this flower that you can consider growing at your place this winter.
8. Petunias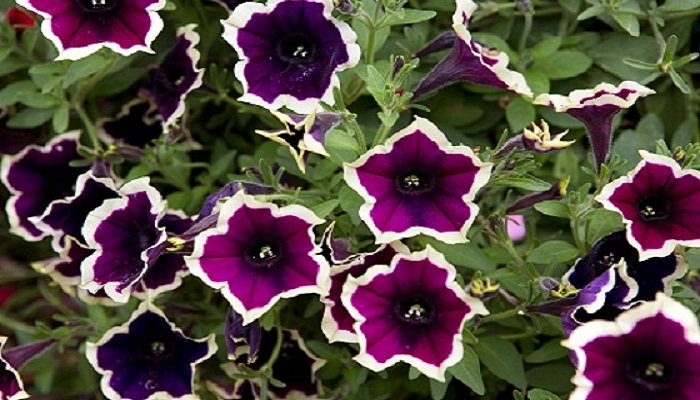 · Petunias are one such amazing flower that comes in a wide variety of shades, hues, and patterns making it very interesting to find the best one for your place.
· If you want to grow them at your place, then you can buy saplings or can grow them from the seeds so that you can have the best and healthy flowers.
· You can find various varieties of this amazing flower, some of them are bearing more flowers as well; making your garden looks more beautiful.
· You can get cheaper local varieties but they will have fewer flowers and they will last only till the end of May after completing the winter season.
· Remember to pinch off all the dead flowers on a regular basis so that you can have a good looking plant.
9. Geraniums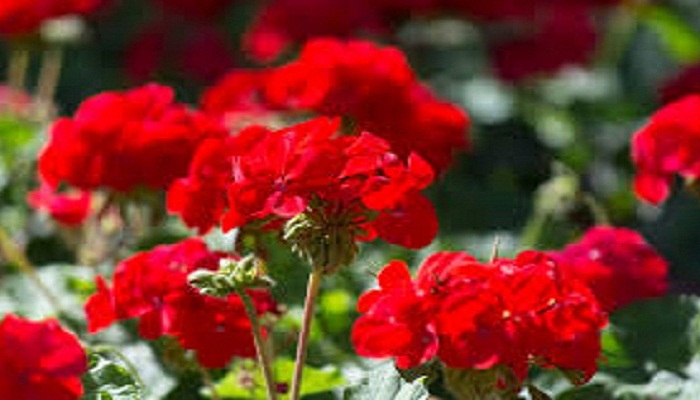 · Germaniums are indeed the most beautiful flowers you can consider for gingering up your place in winters
· Not only in one shade, but you can also have this amazing flower in so many shades varying from red, white, pink, and yellow.
· If you are also interested in growing this plant, then you can either buy saplings having a few flowers of the color you want your flowers in or can use seeds for growing plants.
· To give your plant a healthy growth, it is important to plant them in a shady area where they can also get some direct sunlight as this will boost their health and the flowers will be healthy and more beautiful.
· Do not crowd the saplings by planting them in a small pot. You can use a bigger one as this plant grows quite tall.
10. Salvia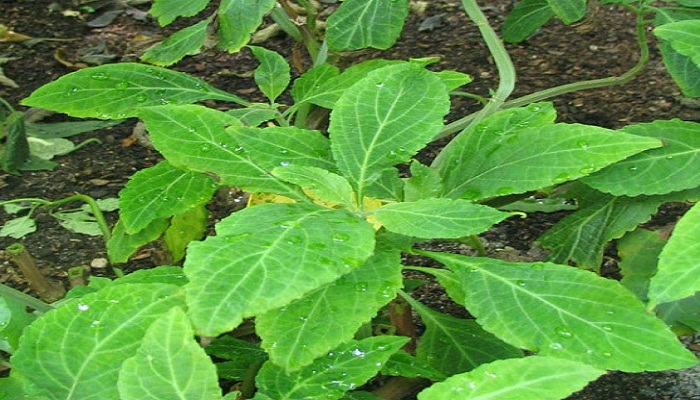 · One more amazing option to add some bright colors to your garden in winter is salvia.
· If you are looking for different color flowers, then you can surely consider it as it comes in such a wide range of hues ranging from bright red to various shades of orange and purple that your garden will look super pretty in this chilled weather.
· One more thing that makes this flowering plant such an amazing option for winters is they are long-lasting can you can enjoy flowers from them throughout the winter season
· If you are willing to create a layered look in your garden, then you can consider this flowering plant as it is having fairly long stalks so that it can be grown behind the shorter plants
· For the proper growth of the plant, it is very much needed to provide adequate sunlight to them as it is very much required for the good health of the flower and plant in winters
Currently, this is the best time of the year in Abu Dhabi and all over the UAE and this is going to stay a little longer as the winter season in the UAE runs from October to March. Apart from being the best time to visit this beautiful location, these days are also the best time for giving a makeover to your old garden as everyone knows winter makes it very difficult to step out, and in this, if you will be having a place at which you can have a look to calm your mind, then it would surely work as a therapy to calm your mind. Another thing that everyone knows is that the UAE is having harsh summer days and nights, in comparison to that, the winters here are very gentle and also the best time to grow flowers. Winters in the UAE are also known as the "gardening season" for the florists and hence, you can experience a wide range of winter flowers in Dubai and all over the UAE.
If you are willing to send some of the best winter flowers in UAE to your dear ones to help them fade the winter blues, then must explore Flowerdeliveryuae.ae at least ones as this amazing online platform is offering the end-users with a wide range of gorgeous flowers and various flowering plants to decorate the place either home and office. This online platform is offering the customers several gift options perfect to make every occasion more special and memorable. So, if you are also interested in ordering some of the best winter flower delivery in UAE to send to your dear ones in Abu Dhabi, then check out the loaded catalogs now.
You Might Also Like:
8 Best New Year 2023 Gift Ideas for Your Family and Friends!!
TOP 10 BEST CAKES IN DUBAI THAT YOU NEED TO TRY
EVERYTHING YOU NEED TO KNOW ABOUT NATIONAL FLOWER OF UAE – TRIBULUS OMANENSE
10 Best Personalized Gifts Ideas for Boyfriend in Dubai
Everything Important about Ramadan 2022 in UAE
Everything You Need to Know About National Flower of UAE – Tribulus Omanense
20 Spectacular Wedding Venues in Dubai 2022 for Emirati Destination Wedding