It is no wonder that flowers spread happiness and love everywhere they go. Floral gifts can please the senses, making them ideal for creating lasting memories for all occasions, including weddings. One of the essential elements to making your marriage worth remembering for a lifetime is wedding flowers. Flowers bring elegance, vibrancy, fragrance, and positivity to your wedding day, soothing your senses with the scent and adding elegance and vitality to your wedding ceremony. So, no one can imagine a wedding without floral arrangements, whether it is a traditional or modern wedding. You can show the groom and bride how happy you are to see them united for good by presenting anniversary flowers to them.
Importance of Wedding Flowers in Decoration
It would be best to decorate the venue, whether you are getting married in a banquet hall or at a seaside resort. This site makes an irresistible impression and is ideal for any couple, starting with its floral arrangement at the entrance. It is up to you to decide the theme you will use to decorate the venue. In addition to selecting your favorite wedding flowers Dubai, you need to consider the budget, the style, the color, and the symbols you want to add to your wedding decoration. A marriage is extensively photographed, so you wouldn't want to miss anything that would make it less memorable. And, starting with the search for the best wedding flowers in UAE can be your topmost priority.
What are the most popular wedding flowers in the United Arab Emirates?
The wedding venue needs to be embellished with elaborate floral arrangements to make it heavenly. Due to stress, the couple often has difficulty choosing the correct number & type of flowers to use for the decoration of the wedding venue. By taking the help of a flower shop Dubai according to the wedding theme, you can reduce the stress of choosing wedding flowers in Dubai. You will be able to pick seasonally appropriate flowers for your wedding by consulting with them. It's good to know that a wide selection of UAE wedding flowers is available throughout the year.
Listed below are the ten most popular Emirati wedding flowers to use on your special day –
1. Rose
Many myths and fairy tales feature the rose as a symbol of love and beauty and love. Roses are one of the most versatile flowers when it comes to color – they come in solid, bicolor, stripped, and tipped varieties. Roses are grown commercially in over 3,000 types, so there are plenty to choose from year-round. Be aware that not all roses are fragrant, however.
Wedding rose flowers can be categorized into three main types:
Hybrid tea roses – A hybrid tea rose is a classic, uniformly-shaped commercial rose commonly found at local florists.
Spray roses – These roses are ones with between 5 and 10 small blooms per stem and a garden-grown appearance.
Garden roses – They are old-fashioned roses with bushy, open heads that have a strong scent.
In UAE, pastel shades are the most popular. Weddings in Arab countries and Europe are usually decorated in soft dusky pinks, light pinks, creams, peaches, whites, and light purples. Whereas orange, red, and hot pink color schemes are frequently used in Indian and Asian weddings.
2. Tulip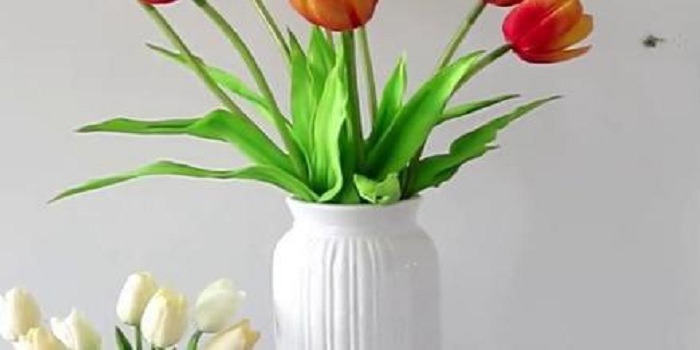 It's a flower native to Persia, even though it is often associated with the Netherlands. An important wedding choice, the tulip represents consuming love and happy years. In addition to white and cream, the flowers are grown in a wide variety of pastel colors, such as pink, yellow, and peach. Apart from magenta, red, and purple, a number of vibrant colors also exist.
Most of the year, these flowers are used in three different varieties:
Dutch Tulips – We can usually find the Dutch tulip in florist shops and gardens
French Tulips – The French tulips with their extra-long stems and beautifully shaped blooms are elegant, expensive, and unique.
Parrot Tulips – These tulips with ruffled petals and striped stripes are known as parrot tulips.
The quality of tulips can be a problem unless orders are placed in advance, in season. Depending on where the flowers grow and what season it is, the flower size may vary. White, purple, yellow, and pink are popular colors. Since they are more expensive, they are better for those who have higher budgets.
3. Calla Lily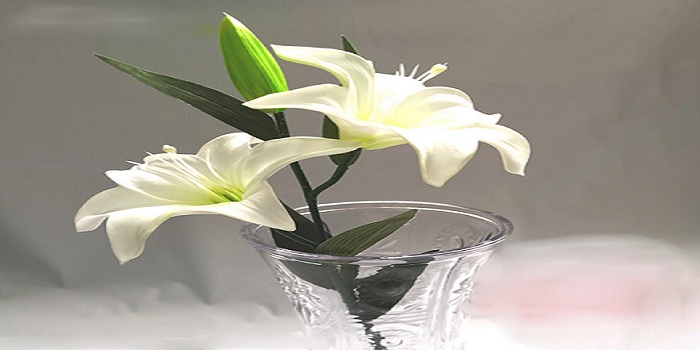 Traditionally, calla lilies are used as wedding flowers in Africa. This flower represents tremendous beauty in the language of flowers. Available in pink, yellow, purple, and orange colors, this flower is shaped like a trumpet. In addition, it has a light fragrance. Wedding calla lilies can be divided into two types. Usually, bouquets are made of large flowers with long stems, and boutonnieres are made of small flowers. "Calla" means beautiful in Greek. Calla lilies are sold in a variety of colors, including cream, ivory, orange, mauve, and deep purple. In the United Arab Emirates, they are no longer popular. White, red, and orange, on the other hand, are in demand.
4. Lily of the Valley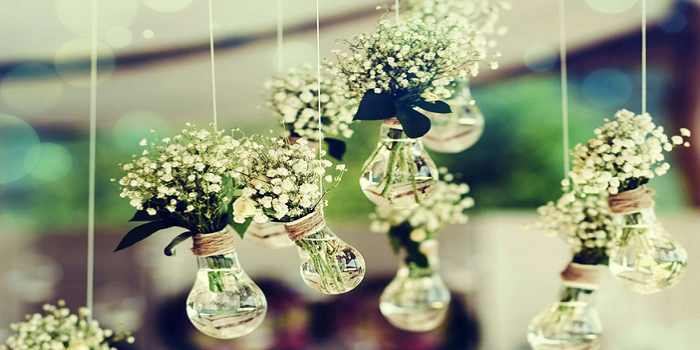 Originally from Asia and Europe, lilies of the valley are small, scented flowers popular for wedding bouquets. Wedding bouquets and decorations contain small bell-shaped flowers. As well as representing happiness and humility, lilies of the valley are also a symbol of springtime. Lily of the valley is more commonly known for its white variety, but it also comes in rosy pink. It can be sourced for a high price but is not so suited for Dubai weddings.
5. Hydrangea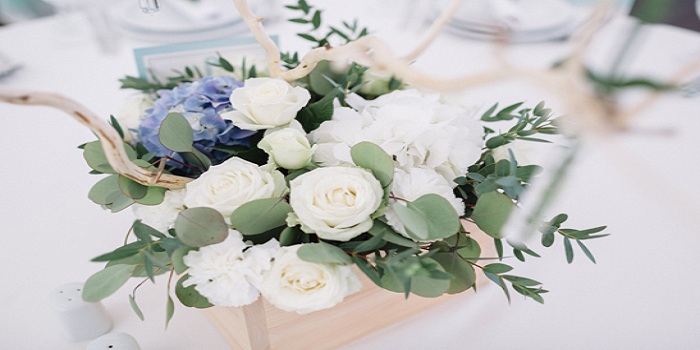 There's no wonder that hydrangeas represented vanity in Victorian flower lore with their large bushy heads and shades of pink, blue, burgundy, and purple. This relatively inexpensive, scentless shrub flower fills out bouquets and arrangements, and a few sprigs make a lovely boutonniere. There are 75 different varieties of hydrangeas in the world, which can be found throughout Asia and the Americas. Hydrangeas bloom early in the spring. Flowers of hydrangeas are affected by the acidity of the soil.
Popular and versatile, this flower is trendy. It comes in many colors, including white, green, and blue. It comes in pinks and purples during the holidays. These are good value for money because they fill many spaces, so they are popular in the UAE. If they are not in the water, they will wilt, so they must be handled carefully.
6. Peony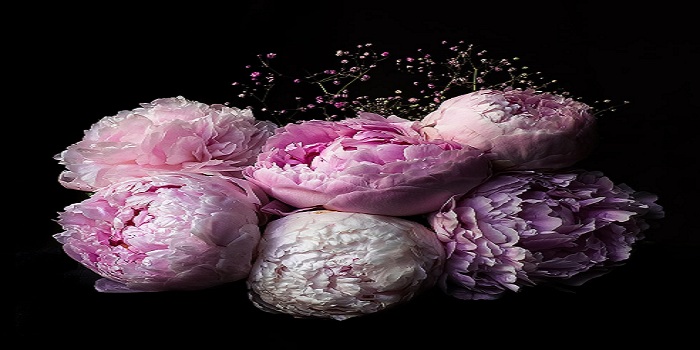 The peony is a brightly colored, highly fragrant flower found in North America, Asia, and Europe. Symbolizing China and Indiana, peonies are state flowers in both countries. This flower is said to bring good fortune and happiness to the home. These plants produce flowers in a variety of colors, including red, white, and yellow.
Having originated in Asia some 1,000 years ago and developed by the French, the peony can be divided into two main types: the herbaceous variety and the tree variety. Peonies make gorgeous bouquets; the flower can also be used to create beautiful arrangements and centerpieces. Blooming time for this expensive bloom ranges from the end of spring to the beginning of summer; it can also be imported in the fall.
Beautiful flowers like these are great for weddings, but they are definitely a luxury. The season starts around late October to early November and lasts until mid-January and again from May to mid-July.  Their prices tend to be high.
7. Ranunculus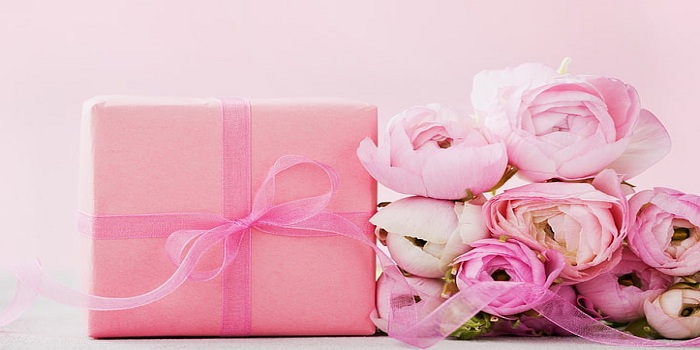 Beautiful ranunculus flowers can be found in a variety of colors, including white, yellow, orange, pale, and apricot, which makes them an excellent choice for wedding bouquets. In addition to being small and multi-petaled, the flowers are inexpensive as well. The Victorians believed to carry ranunculus meant to say, "Your charms enchant me." Wedding flowers of this type usually cost a lot and are small, so a lot is needed to create an impact. The most popular colors are white, pink, and orange. As a result, they are considered to be a luxury items, as they have a short shelf life.
8. Stephanotis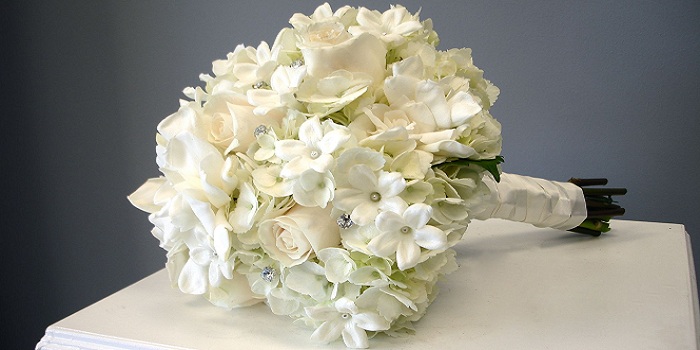 Stephanotis, known as the "flower of marital happiness" in Victorian times, is a superior selection for wedding flowers. Waxy star-shaped florets (at the bottom of the bouquet pictured) actually grow on vines; each needs to be arranged separately or wired onto a special holder. The flowers are mildly scented, moderately priced, as you'll pay for the florist's labor if you have a bouquet assembled, and they're available all year long. Flowers of stephanotis are available throughout the year at a reasonable price. The flowers are called jasmines or Madagascar jasmines. Their appearance is delicate and costly.
9. Sweet Peas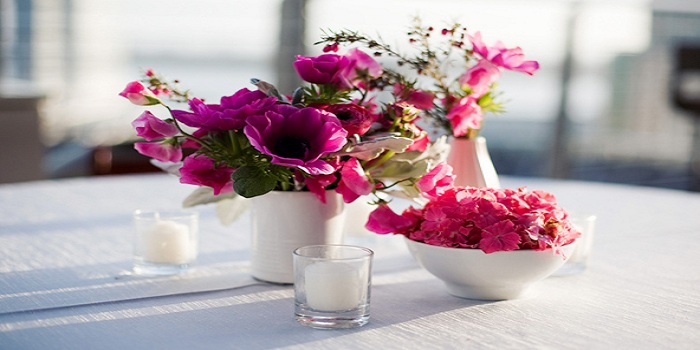 This delicate flower symbolizes lasting pleasure, and the English have always had a deep affection for it since it was brought from Sicily in 1699. A bouquet of this flower is an old-fashioned favorite among brides and bridesmaids due to its candy-like scent and ruffled blossoms. Sweet peas come in a range of colors, varying from white to intense pinks and purples, and can possess a passionate and sweet scent.
10. Gardenia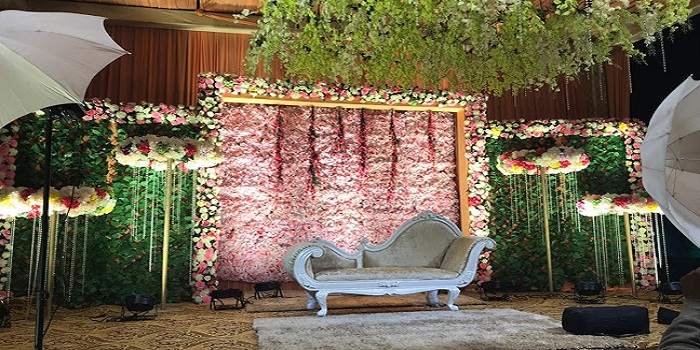 This exquisite gardenia bloom boasts sultry, heavy scent and dark green, waxy leaves. In 1754, the intoxicating fragrance of this native plant captivated a visiting English sea captain and brought it home as a souvenir. Symbolizing happiness and purity, this is a popular wedding flower. Africa, southern Asia, and Australia are the most common regions of gardenia flowering. The scented flowers make a gorgeous corsage or hair accessory, and they look lovely tucked into a bouquet or floating in a bowl.
The Final Takeaway
Floral decorations and bouquets are indispensable parts of a wedding ceremony because they add a touch of elegance and class to any nuptial ceremony. Order stunning bouquets from our site to celebrate birthdays, anniversaries, and other occasions. Flowerdeliveryuae.ae has many different kinds of floral arrangements available here, including vases, glass domes, boxes, and so on. To make weddings easier for customers throughout the UAE, we offer quick delivery of wedding flowers in Abu Dhabi. While you may have found us searching for Emirati wedding flowers Dubai, remember that we serve people in other United Arab Emirates cities.
Flower Delivery UAE is considered the top florist in Dubai and is known for having a wide variety of products that can be used as gifts for all of life's significant occasions, like weddings. It is still exciting to serve more customers even after we have designed floral arrangements for hundreds of weddings. Weddings are important to us, so we want to know more about you and your style and personality to create unique wedding products for you in the UAE. Let's talk about the wedding flowers you have in mind, and we will work as a team to make them a reality for you.
So, buy flowers online in Dubai from Flowerdeliveryuae.ae to make your wedding a special day to remember for a lifetime.