The autumn season is around the corner, and nature is about to show us the beauty of fallen things. Nature is about to get crispier, and trees are preparing to shed their leaves. While we are about to witness all these changes around us with temperatures dropping lower and air getting more relaxed, some plants that nature has granted us as they bloom the best in the fall season.
If you like to add a vibrant color palette to your garden and want to enjoy the fall season not just by witnessing fallen leaves but also with new plants and hues of fresh flowers, then read the details given below. We are about to spill the beans on the list of best flowers and plants that are perfect for the fall season. So brace yourself and get ready to give a new look to the garden in your backyard.
10 plants that will add color to your autumn garden
1. Heuchera or Coral Bells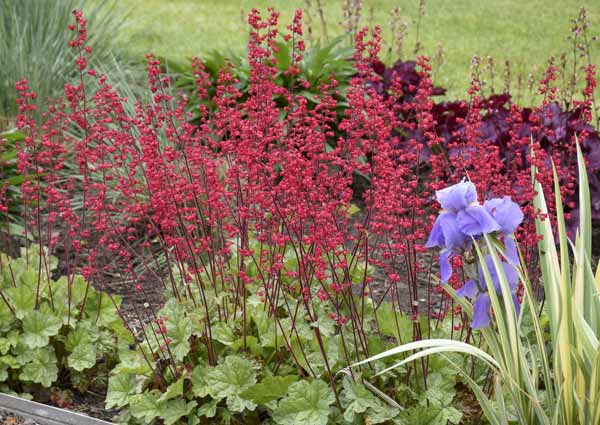 Yellow and orange leaves are the OG of the fall season. They give the perfect autumn vibes and indicate that it's almost time to welcome winter. Heuchera, also called coral bells, is a plant with reddish-brown leaves that bloom to the fullest this season and give the much-needed look of the fall garden. So, if you like to decorate your garden for the fall season, try doing that will an original plant this time that will give you all the feels of autumn.
2. Russian sage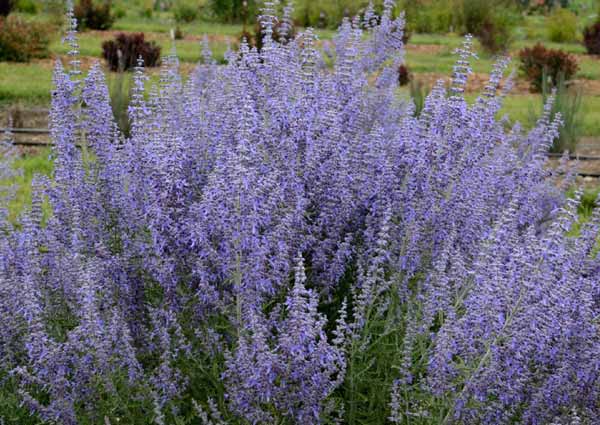 If there could be one pastel shade loved by every other person and looks even pleasant in the fall season, it is lilac. And when it comes to plants, a wild lilac flower looks even better in the garden during autumn. While most of the plants shed their leaves, the Russian sage will grow in the full wilderness and will show you what it looks like to rise in the season that forces every leaf to die. Add this to your garden this fall season and enjoy the beautiful purple flowers with silver-green foliage it produces.
3. Dusty Miller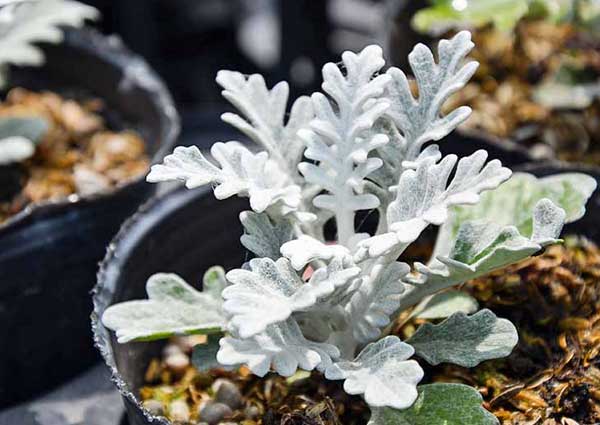 We don't always want our fall plants to give a vibrant color. It is a great idea to pair bright plants with subtle ones so that everything balances well and all plants get their importance. Dusty miller, although it gives an effect of green color, it has lacy silver foliage, making it look like the plant has a layer of snow over it. The presence of this plant in your garden will allow every present plant to have its importance and a perfectly balanced effect of fall.
4. Fountain Grass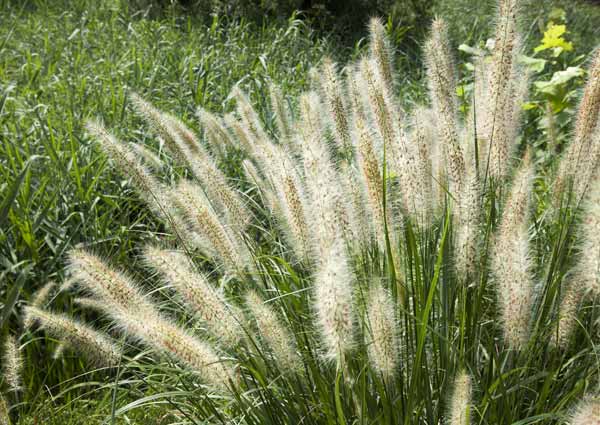 If you are only obsessed with having season plants to make your garden beautiful, then this grass will change your thinking forever. Fountain grass can be added to a bed of soil in your garden and bloom to the fullest, even in cold temperatures. It has tall and spiky ends that look very beautiful and enhance the look of the entire landscape. Even having this grass alone in your garden during the fall season will make it look just fine for the need of landscaping during changing weather.
5. Red Twig Dogwood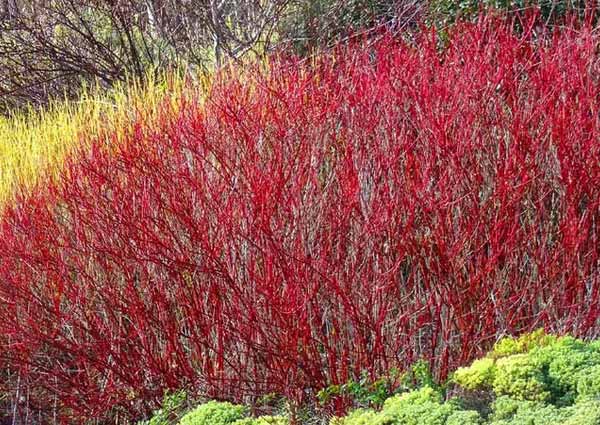 Although it is an excellent green plant that grows in the spring and summer, once fall arrives and the plants start to shed their leaves, the stems of this plant turn into a beautiful red color and have gorgeous foliage in this season that is worth having in your garden. The red color on the branches is deep and doesn't go away too quickly. You can witness the redness on the dogwood plant's twigs during the entire fall and winter season and let your garden bloom with beauty.
6. Rosemary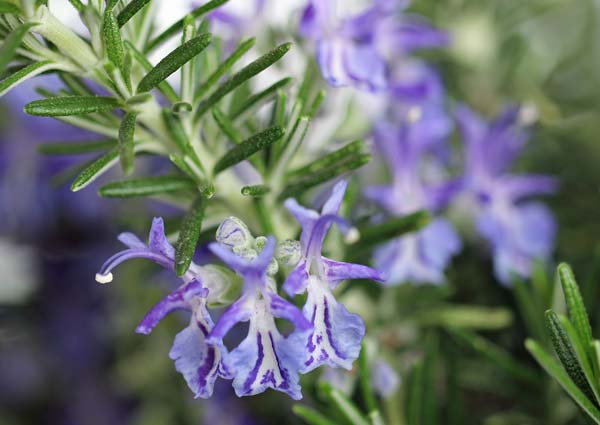 Sometimes, when we see orange and brown colors a little too much during the fall, we miss the original green color of nature. And that's when plants like rosemary come to the rescue. While the plant can stay perfectly healthy in the fall season, it won't be able to tolerate freezing temperatures. So, it will be best to place it inside when it gets too chilly outside. But until then, enjoy your shade of green in autumn with the rosemary plant.
7. Goldenrod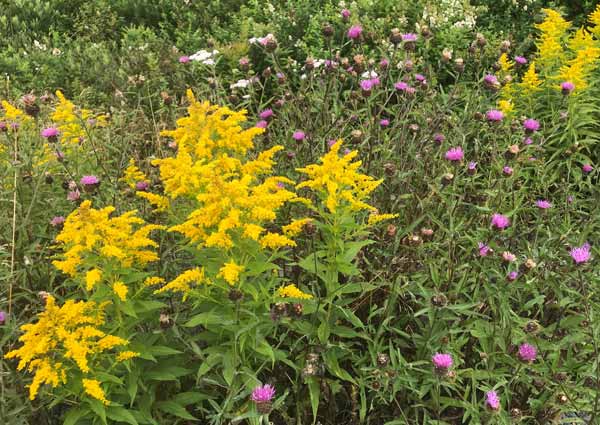 The idea of having bright yellow flowers during the fall season excited everyone. It will add much-needed color to your garden's beauty and fill that space of a missing color in it. Goldenrod blooms just fine in the autumn season, too, and its color and fragrance attract butterflies and bees for the nectar. Goldenrod comes in other varieties and colors, too, and you can try them all out to know which color of this flower looks the best in your backyard. Buy goldenrod now as it is the perfect flower to bloom in the late season and spread its beauty.
8. Autumn Fern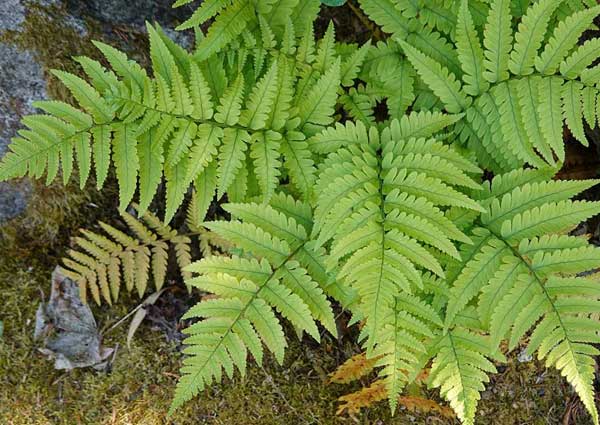 The autumn fern plant grows in the spring but is called autumn fern and is one of the best plants for the fall season because that's when it looks the best. The green leaves of this plant don't shed in the fall season. Instead, they turn into a beautiful orange color and give the best shade for the fall season. The leaves of this plant give a beautiful contrast of green, orange, and coppery colors that make the entire vibes of the fall season more authentic and lively.
9. Sweet alyssum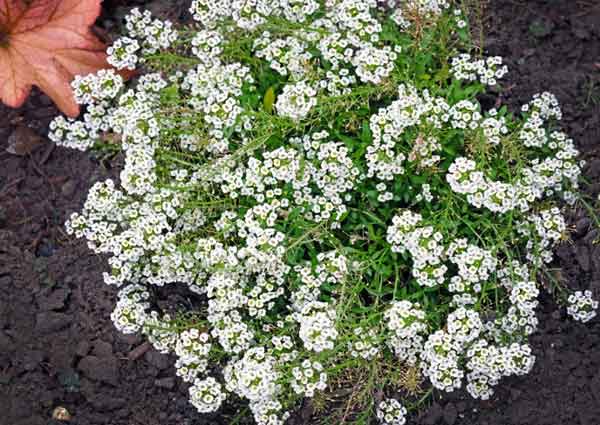 While the look of this plant exactly matches its name, i.e., sweet and pleasant to the eye, sweet alyssum is a badass and can survive for quite some time when the weather gets chilly. The plant gives beautiful pink and white flowers and is also an excellent option for home decor. But it still gives the best look in the garden, growing profoundly amongst the other plants and spreading its beautiful colors.
10. Summersweet
We should have all sorts of varieties in our garden, just like having a beautiful shrub plant like summersweet. Another plant grows in the summer with beautiful white color flowers, but as soon as the fall approaches, the color of its shrubs turns from white to yellow. The plant gives a sweet fragrance throughout the year and has a charming presence, and the combination of green leaves with yellow shrub flowers is a delight to watch.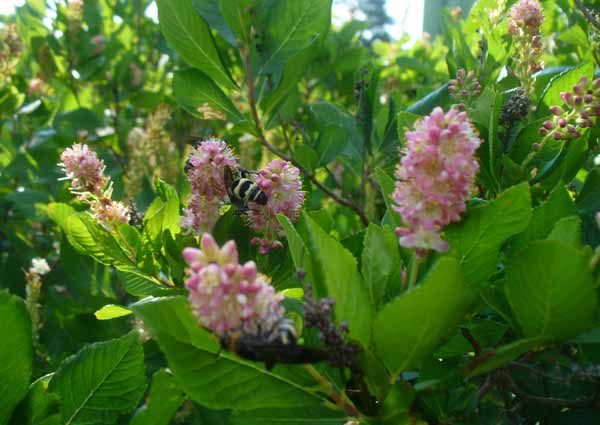 We have given you all the shades, flowers, and plants to add to your autumn garden. Use them to make a beautiful color palette in your backyard, and enjoy the fall season with fresh leaves and new colors. To know more, visit flowerdeliveryuae.ae and get assisted by us with the information on various plants and flowers.