In recent years, Dubai has become a showcase of what a modern city looks like. Stunning skyscrapers are surrounded by breathtaking architecture, and its infrastructure is excellent. A country that once had little value and was relatively unknown to the world economy has grown into the modern-day behemoth capable of significantly impacting global economics. With continuous infrastructure design growth since the 1970s, Dubai has always attracted massive multinational companies to invest their money there. This has resulted in making Dubai, UAE, one of the best destinations to plan your vacation or start living here. This makes it daunting for people to choose the best things to buy in Dubai during their visit.
Its thriving economy and metropolis that literally rose from the sands have made the UAE one of its most popular shopping destinations. Thanks to the tax-free economy, fashion, electronics, Ramadan gifts in Dubai, and other goods can all be purchased at very reasonable prices. You'll likely want to bring back a souvenir with a distinctly Middle Eastern feel when visiting Dubai. Amidst the countless products on display, you can buy items that will be a lasting reminder of your visit.
Would you like to find out how you can spend your money? Read on to find out what to buy in Dubai during your next trip and add some value to your trip –
1. Persian Rugs and Carpets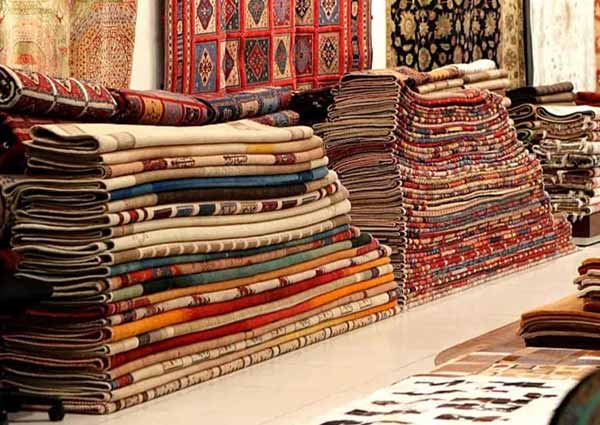 Dubai is widely known for having some of the most luxurious textiles in the world. If you're looking for some of the world's finest textiles, Dubai is the place to go. From opulent, royal types to more affordable versions, Dubai's textiles have it all. Numerous stores in the city offer a wide selection of antique Persian rugs, so visitors looking for a unique rug to take home will be spoilt for choice. A wide range of these rugs can be found at one of the Dubai local stores, or you can choose to spend a little more and have a carpet custom-made at the Persian Carpet House. You'll be glad you spiced up your home's look by adding one of these chic Arabian carpets.
2. Oudh and Bakhoor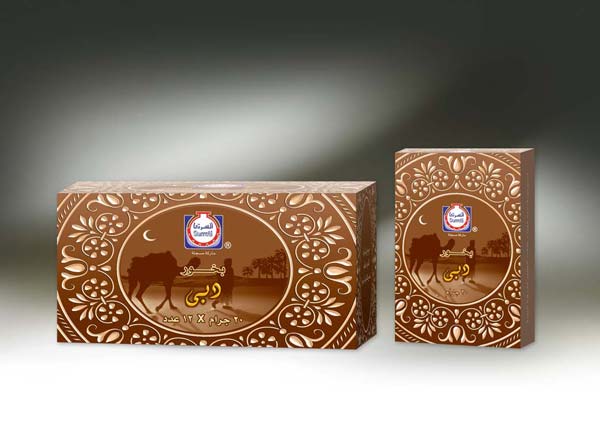 It might be a bit difficult to pronounce these, but you will get the hang of it when you visit Dubai. Oudh is a type of oil with a highly fragrant scent. There's an interesting story behind this oil — it comes from agar trees, which produce Oudh oil when a certain mold infects them. Agarwood is harvested at this point, and later, Oudh oil is extracted. The fragrance of Oudh remains distinct, even when processed into different fragrant oils, due to its pricey price tag. Oudh and Bakhoor are related because the Oudh is made from the chips of the same Agarwood tree. Bakhoor has a similar lineage as Bakhoor and has an equally entrancing aroma when it is burned. Do you want to freshen your home with a natural air freshener? Look no further than Bakhoor.
3. Arabic Perfume Oils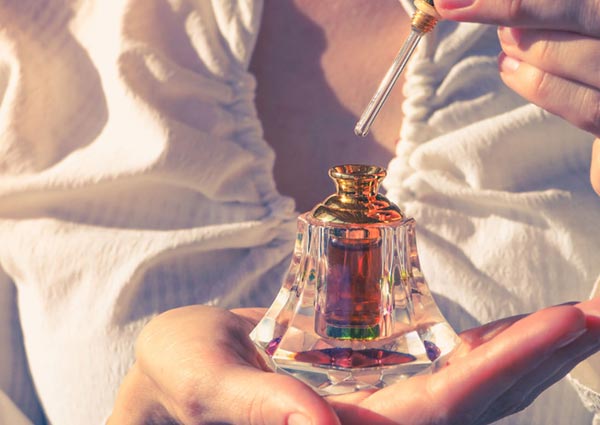 If you're still thinking about aromatic purchases, another item you definitely need to purchase when you're in Dubai is Arabic perfume oils, also known as Arabic Attars. In the same way as Oudh, Attar is a perfume derived from plants, processed, and bottled without alcohol. In fact, Attar fragrances are abundant, leaving you indecisive.
4. Dubai Spices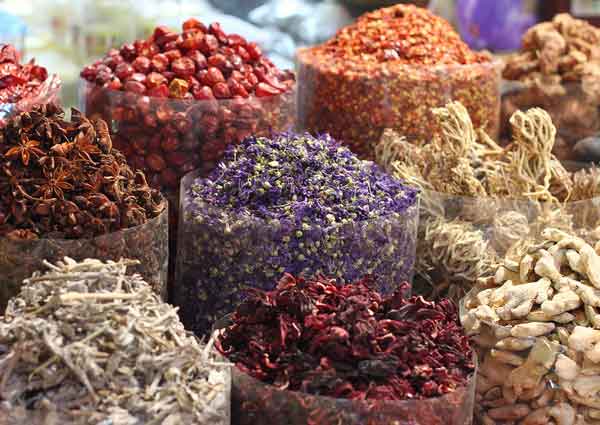 Food, to be specific spicy food, is an integral part of Arabic culinary culture. Few places in the world offer fresh ground spices for sale. The spices in Dubai are packed with rich flavors, which you can definitely taste at the local eateries. There are some that have a strong, almost numbing aroma and others that are enticing. Nevertheless, the fact remains that they make a meal memorable, transforming a drab, emotionless combination of ingredients into a memorable culinary experience.
5. Arabic Coffee Pot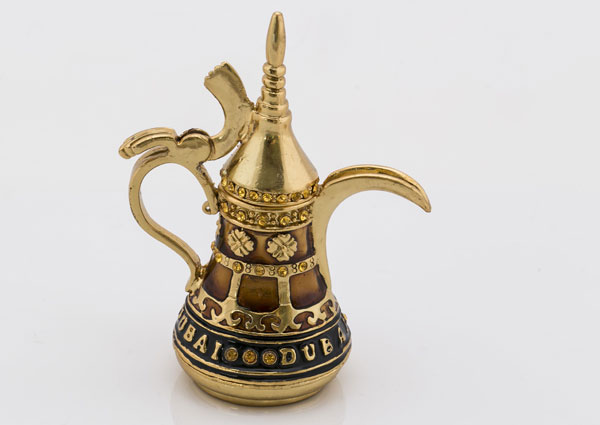 Coffee has a rich history in the Middle East. Arabica coffee is a result of a past that has given the world fame. In a region known for its love affair with coffee, it is no surprise that they also designed coffee pots many years ago. The pieces have today become more ornamental than useful. Locally called "Dallah," they come in various designs, some with gold-plated surfaces. They have a long spout and a gracefully curving handle, which makes them unique to the Arabian region. Consider copper coffee pots if you plan on using them at home.
6. Gold Jewelry
The very rich have used gold as a status symbol throughout history to proclaim their wealth to the world. Dubai, however, is not as elusive as other cities for gold. It is constantly in your face and is less expensive than in other countries. There is nothing more fitting than leaving this city with something golden, and the best thing to buy is jewelry. You can never go wrong with gold jewelry if you're looking to spoil yourself or give a gift to a loved one back home.
7. Pashmina Shawls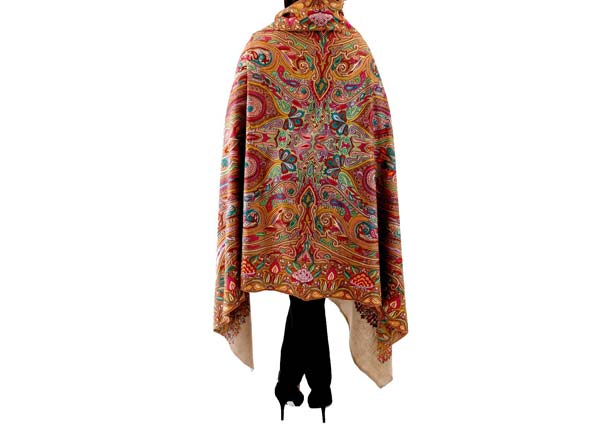 Don't forget to take your cashmere pashmina shawl home with you when you leave Dubai. These are quite expensive, but you will not find them anywhere else. Why are they so expensive? In South Asia, a man will see a goat, chase it down, catch it, and shave it. A silk shawl will be created from the hair of this goat (and its friends). Hence, the fabric becomes a pashmina in a store in Dubai. For those who find this price too steep, opt for the non-authentic varieties, which still look good but lack the silky, soft texture of the originals. If you're looking for a wide variety, Dubai's textile stores are a good place to visit.
8. Dry Fruits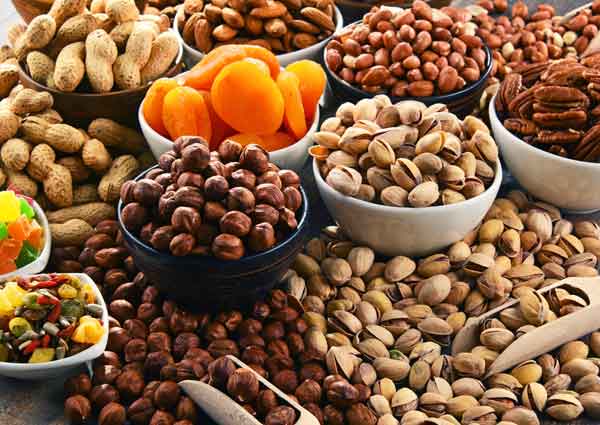 Dubai is a popular shopping destination for dried fruits, which might seem odd to you. Dates, an integral part of Middle Eastern culture, are the dryfruits in question here. You'll find dates prominently positioned on the meal table during Islamic holidays, and they're a popular gift to include in dry fruits hampers. Besides being delicious, they're also highly nutritious as a fruit. This dried fruit is an excellent gift for adults and children alike, so you shouldn't leave Dubai without a few packs.
9. Camel Milk Chocolate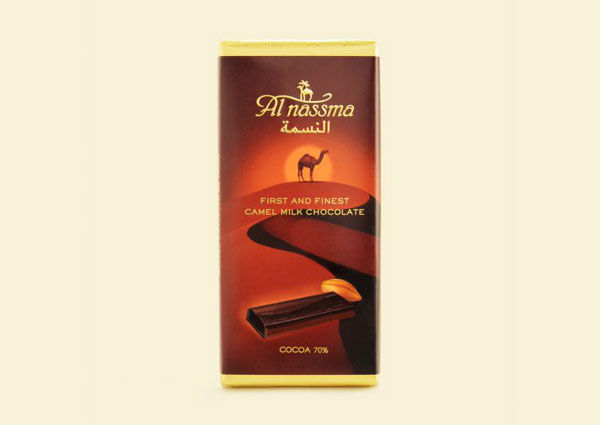 Everyone loves chocolate, and camel milk chocolate is no different. Al Nassma is the only company that produces these, so they're very exclusive. The camel milk chocolate is available in five different varieties, each equally enchanting. On the other hand, the type that is shaped like a camel is the best to purchase during your trip out of Dubai. Aside from being delicious, they can also make an interesting gift.
10. Arabian Dagger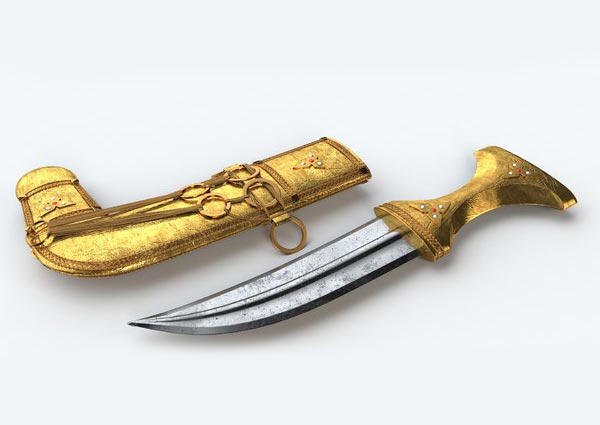 A true Arabian Nights prop, the Arabian dagger will be the envy of anyone who gets a chance to see it. The piece is a beautiful, hand-crafted piece that is as stunning as it is intimidating. The handle has various markings, and the blades gently curve to the tip. Daggers like this are slid inside pouches, which should ideally hang around your waist. Nonetheless, the best place to keep this souvenir is on your wall at home, where it can be proudly displayed.
11. Lanterns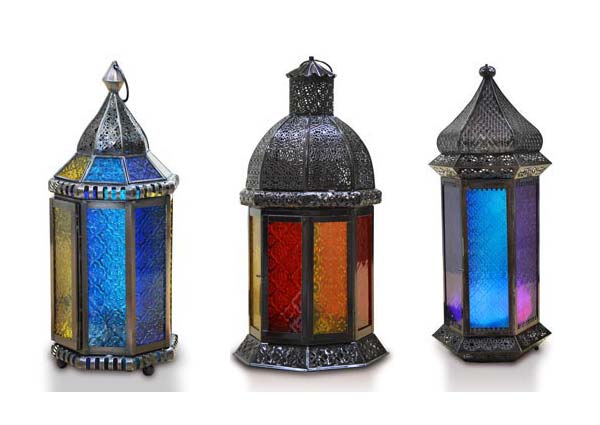 The city is becoming a popular destination for tourists and travelers to purchase unique and authentic souvenirs for their return home. If you visit the UAE, you should bring home an Arab lantern as one of your souvenirs. Many Arabic homes and traditional Emirati homes commonly have lanterns made of stained glass and mirrors that serve as the centerpieces of any room. The Arab lantern is widely available in Dubai, including intricate and exquisite ones at retail stores such as Dragon Mart, Homes R Us, and Karama.
12. Aladdin Lamps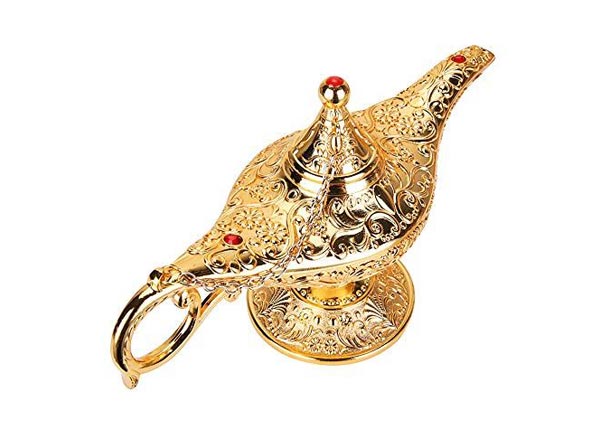 You will be convinced how magnificent Arabic brass lamps are if you visit the Al-Karama market in Dubai after watching the Disney movie Aladdin. Visitors can haggle down the price of some gorgeously carved lamps here. All of the stones and inlay work on the Aladdin lamps are made with the utmost precision and artistry. This is a great souvenir to buy for those who wish to use pieces from their travels to decorate or accent their homes. You can buy Aladdin lamps at all outlets and malls in Dubai. You will definitely be reminded of your wonderful trip to UAE with an Aladdin lamp in your home.
13. Kava Pots and Coffee Sets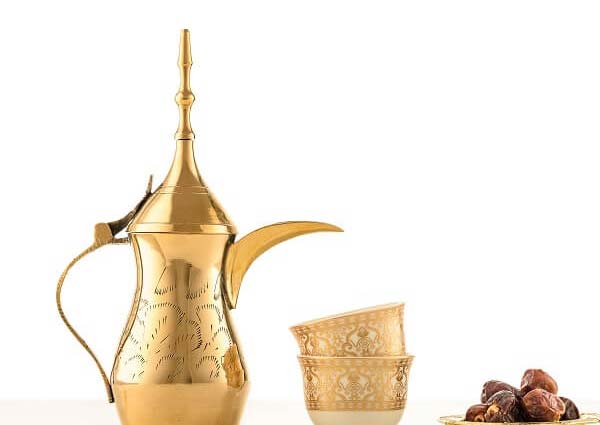 Kaba is acid neutralized pure coffee, and a cup of this smoky beverage is a joy to drink. There is no better way to drink it in Dubai than strong and black, as the locals prefer. Arabic culture attaches such a high value to coffee that it is served in exquisite pots and cups as a sign of honor. The more expensive ones are inlaid with intricate carvings and semiprecious stones. The kava coffee pot is usually lined with gold or silver. Copper or silver cups are rimmed with gold or silver, and they are placed on silver or gold trays. Traditionally, these items become family heirlooms in Arab homes. In Dubai Mall or at the Mall of the Emirates, you can find a wide variety of souvenirs.
14. Quran Stands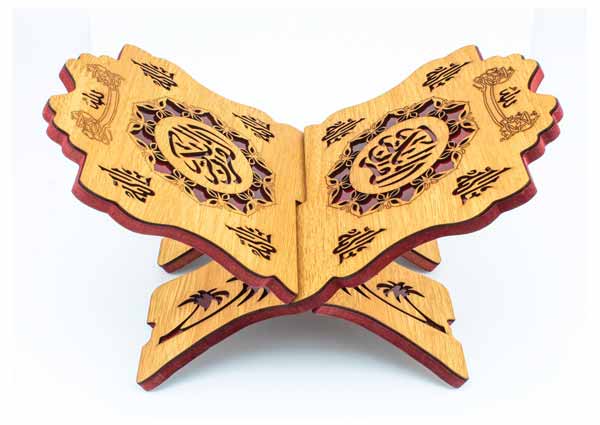 A traditional Quran stand is part of every Muslim household in Dubai. Many Quran stands are available, and each one is designed in a way to match the décor of the home it is placed in. Wooden Quran stands are the most common type. On top of the box, there is a collapsible stand that houses a drawer for storing incense and the like. A number of stands bring to mind the intricate patterns that go around the Ka'aba in Mecca. Each day, the muezzin calls to prayer from the base of these stands. A marble inlay engraved with sacred verses can also be found on Quran stands and hence one of the best Eid gifts in Dubai for your loved ones.
15. Lucky Stones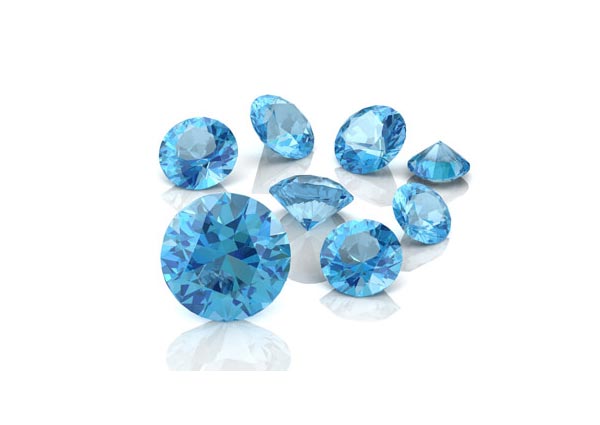 Lucky stones are usually placed in gold, silver, and platinum rings or pendants and are believed to bring good luck. The best part about buying these as souvenirs is that they can be customized and are available in many designs, so everyone will find something they like. There are many unique and beautiful ones with Arabian themes. During the Dubai Shopping Festival, they become very popular.
The Final Takeaway
The economy of Dubai is one of the fastest-growing in the world. As a small nation, it has become a significant player in international trade because of its vast oil reserves. Reducing Dubai to just infrastructure isn't accurate. Aside from that, Dubai has a rich culture, reflected in its food, clothes, and fabrics. It is easy and hard to choose a suitable souvenir to take home in a large shopping center such as Dubai. Some gems, maybe a Rolex watch or a flying carpet, all last for a while, but they cost money. Dubai mementos that are more traditional and, in particular, more shopper-friendly can be found here on Flower Delivery In Dubai. So, now you know about what famous things in Dubai are for shopping you have to shop during your next trip.
Now, apart from this, if you wish to send gifts to someone living in Dubai, Al Ain, and anywhere across UAE on special occasions like birthdays or anniversaries, Flowerdeliveryuae.ae can be your go-to option for sure. From this online gift store in Dubai, you can send birthday cakes to UAE for your near and dear ones.