Your wife is, without a doubt, decisive. Isn't that part of what makes her so special to you? Nonetheless, finding the perfect present for her can be challenging since she has a distinct sense of style, whether it's a gift for her birthday, Christmas, Valentine's Day, or just because. There is something for everyone here. We have compiled a list of top-rated anniversary gifts for wife in Dubai that will give you plenty of inspiration to make her feel special, loved, extraordinary, & out of the world. We have unique picks for interior decorators, some impressive picks for those devoted to fine experiences, & for beauty lovers and fashionistas.
Shop according to your budget and keep an eye out for activities that appeal to her interests when you browse to buy the best and the perfect wedding anniversary gifts for wife. No matter what time of year you find yourself wondering what to get your wife, whether it's for Christmas, Mother's Day, Valentine's Day, think about the basics. She was born with a specific type of personality. What values does she hold dear to her heart? She is interesting, independent, and unique. In what way would make her life easier, or just better, make her happier? This may sound simple for all the females out there as they know what to buy as anniversary gifts for husband in Dubai, but you know her best, so don't overthink it and trust your gut.
Do you have a sentimental streak? Give her a gift that honors one of your special moments together, like the personalized ones. Many gift ideas celebrate meaningful places and dates that can be given to your wife. If you want to take a more practical approach, try to think about what she needs right now like you can order flowers and greeting card for anniversary to wish her in the morning. Is she in need of cozy clothes? Is she in need of new decor for a new room? A cool subscription service might be a good idea for the wife who has everything. The idea is clear! Get her some that cherish her in almost every way.
Are you looking for a great gift to give your wife? In other words, you're in the right place if you start browsing lists of ideas to see what catches your attention and makes you think, "Wow, that's totally her." You can find a plethora of thoughtful and unique presents here that your wife will love. Let us get started –
1. Photo Crystal Gifts for Wife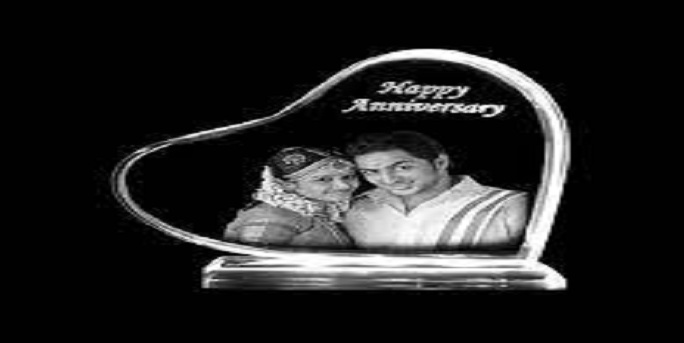 If you want to give your wife the perfect first-anniversary gift, a 3D photo crystal will make her go crazy. A 3D photo crystal can be used to encapsulate your best moments. With this photo crystal, you'll be able to capture every moment of your blissful days together. There are numerous crystal shapes to choose from, such as circles, cubicles, rectangles, hearts, etc. As one of the best gifts you can give your wife on your first wedding anniversary, we say this is the one to go for.
2. Customized Ring for Wife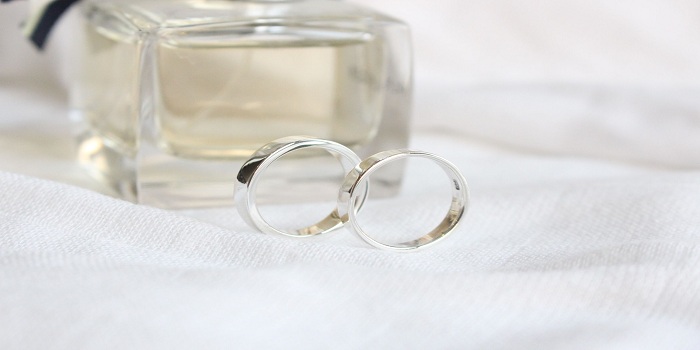 At any given time, a jewel will impress any girl. Make your wife feel special by presenting her with a ring. Pick from one of the best first-anniversary gifts for wife that she can enjoy: Platinum rings, voice waverings, designer gold rings, & diamond rings can be your go-to option for sure to please your wife.
3. Personalized Anniversary Gifts for Wife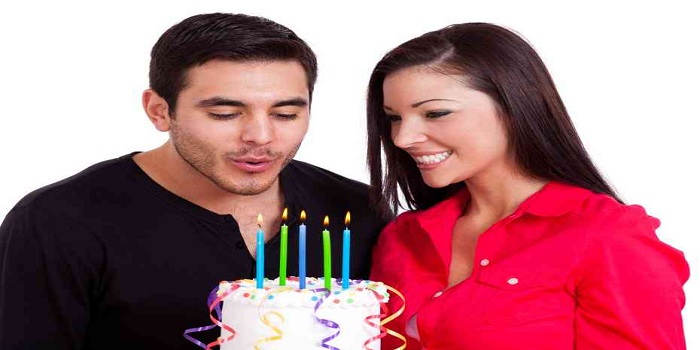 Every couple has memories that are incredibly precious to them. They consider these memories extremely dear to their hearts. Whatever their first date was before marriage, their first Valentine's Day, their first Karwa Chauth, or even becoming parents, they wanted to capture these moments forever… If you share such unforgettable memories with your wonderful spouse, you can definitely send personalized gifts to UAE to capture the special moment beautifully.
4. Photo Anniversary Cake for Wife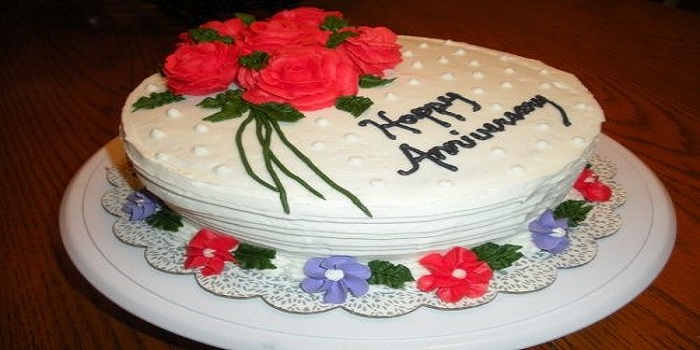 One of the most popular gifts for wedding anniversaries is undoubtedly a designer cake customized with name initials, special photographs, or excellent symbols. You can order one now to celebrate your anniversary with your darling wife and enjoy her incredible taste. If you wish to order anniversary cakes in UAE, you can very easily find some popular and famous cake delivery in Dubai, Abu Dhabi, Al Ain, and across the Emirate.
5. Photo Frames for Wife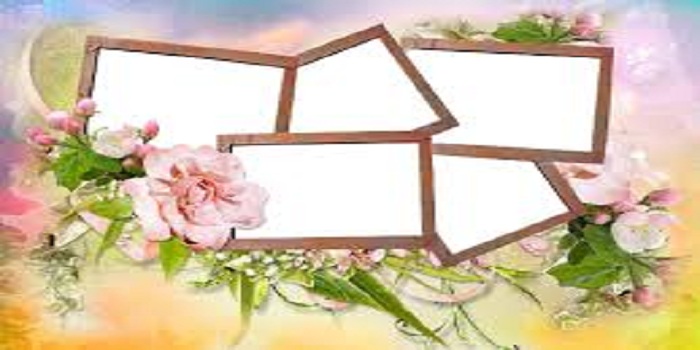 Can you remember when you went on a trip together and had a great time? You can use this photo frame to display some of the most romantic and fun pictures from your relationship and make an excellent piece of home décor.
6. Perfumes for Wife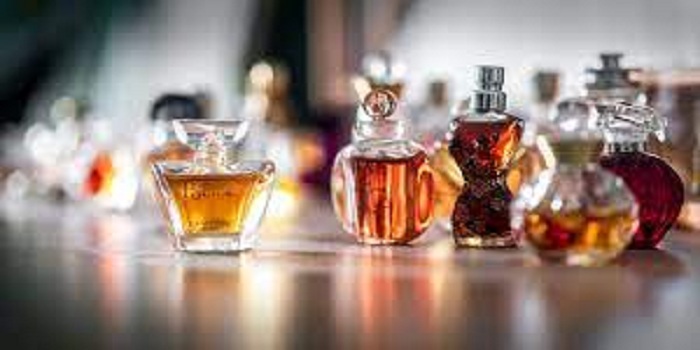 The smell of a woman is essential to her. The wearing of perfume is always in style. So, what better way to celebrate this special occasion than by getting her a new signature perfume? It doesn't matter what the occasion is; every woman enjoys wearing exquisite perfumes. From fresh scents to musky scents to fine fragrances for flamboyant night outs, all kinds of perfumes are available. Gift these vibrantly scented liquids to make gift-giving an unforgettable experience.
7. Sterling Diamond Jewelry for Wife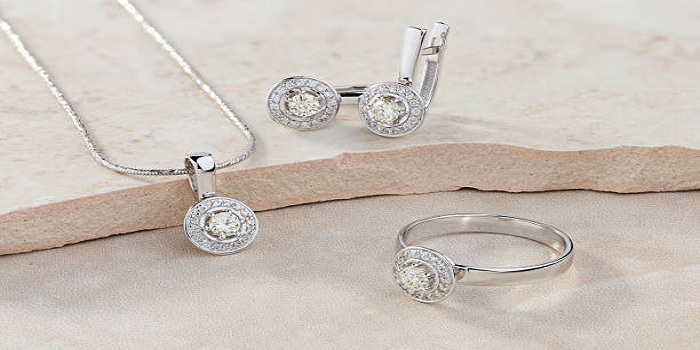 Are diamonds more valuable to you than your wife? A woman like her is a Kohinoor in your life; she is a treasure that spreads joy and brightness to everyone around her. You can never go wrong by surprising her with beautiful sterling silver diamond jewelry.
8. Recreate Your First Date on Anniversary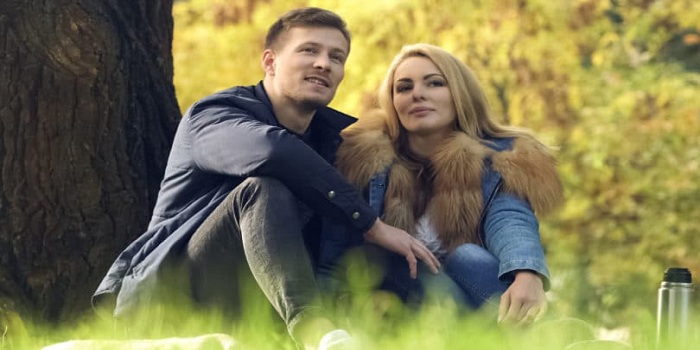 The fate of a relationship is decided on the first date. Do you remember the first date you went on with your partner? Was she a whirlwind of magic around you when everything seemed to be perfect? Bring back that excitement in life by recreating your first date as your anniversary present for your spouse. Have a reservation at the same restaurant where you met your partner for the first time. Afterward, things will be all romantic and dreamy!
9. Trendy Vanity Box for Wife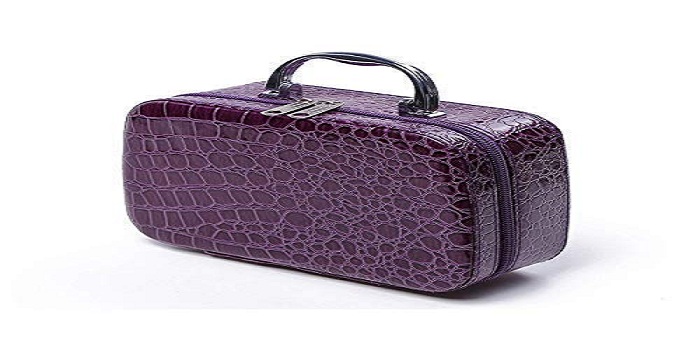 The importance of makeup in fashion cannot be overstated. Using it, a person appears stunning and charming because it magnifies the features and beauty of their face. Cosmetics are a popular choice among women. There is no time that these magnificent creatures miss an opportunity to enhance their beauty with beauty products, whether it's with a simple BB cream and lip gloss or extensive makeup for special occasions. Your queen will be blown away by this sweet gesture when you present her with a crystal-embellished vanity box or a beautiful antique one filled with her favorite makeup and beauty products.
10. Bamboo Plant for Anniversary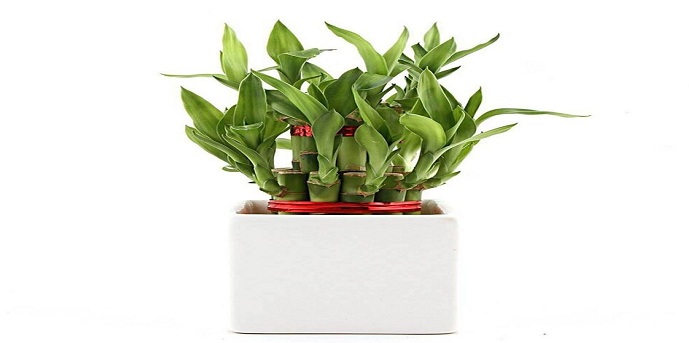 Among Chinese traditions, bamboo is thought of as a good luck plant, making it a popular gift for Feng Shui. This plant requires no special growing conditions and is extremely versatile. According to legend, it allows positive energy to enter an environment. If you are bored by sending her anniversary flowers to UAE, lucky plants can always be their excellent alternatives to go for.
11. Couple Wrist Watch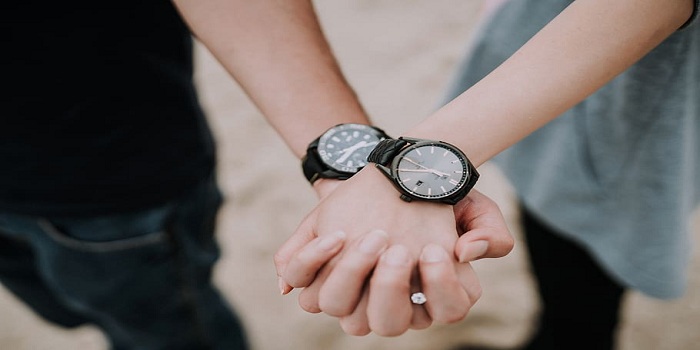 Couples' ensembles can be enriched with a pair of similar-looking wristwatches in addition to the ring. You can choose identical watches for both of them if you want to make the gift even more special for the couple. You can also find out their preferences without revealing them.
12. Bottle of Wine with Glasses for Couples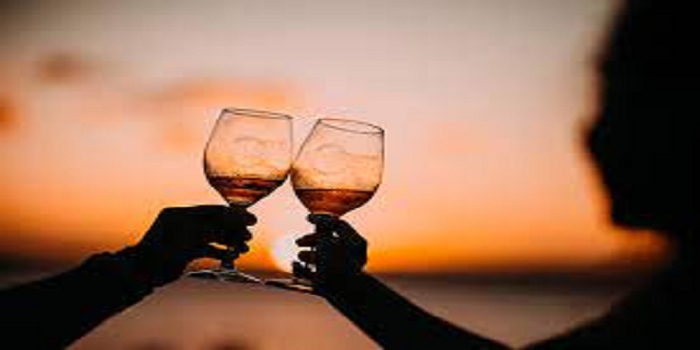 Having the words "We are Engaged" on your lips is undeniably a special moment for a couple. Together, they have the opportunity to celebrate and cherish the moment. Making a selection of a bottle of wine with two glasses can add cheerfulness to the gala time for the special couple. Considering this engagement gift is a thoughtful and unique idea that can brighten up the couple's day.
13. Surprise Her with Hidden Love Notes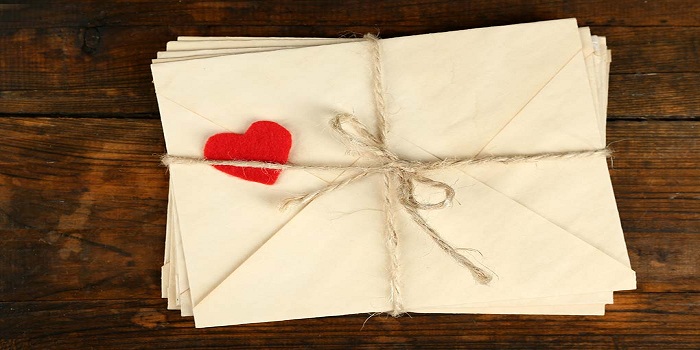 The mushiest of the mushies! The anniversary is the day you should honor your wife, so why shouldn't you give her all your love, attention, and care? Your wife will find the handwritten notes hidden throughout the house. Her face lit up when she read each note and gave them more reasons to love you. A surprise like that helps keep a marriage passionate!!
14. Decorative LED Lamp for Wife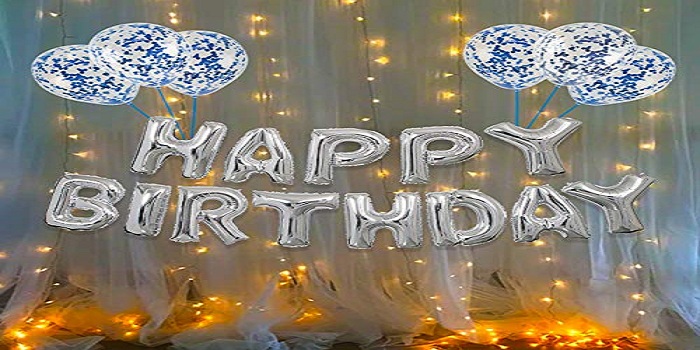 Have you thought about giving your wife a gift that is new for this anniversary? You should definitely consider an ambient decorative light lamp. Numerous online and offline stores offer customized options. The image can be personalized with an expected image or anything that comes to mind. There are different lamp varieties available, from hanging lamps to table lamps.
15. Customize Anniversary Book for Wife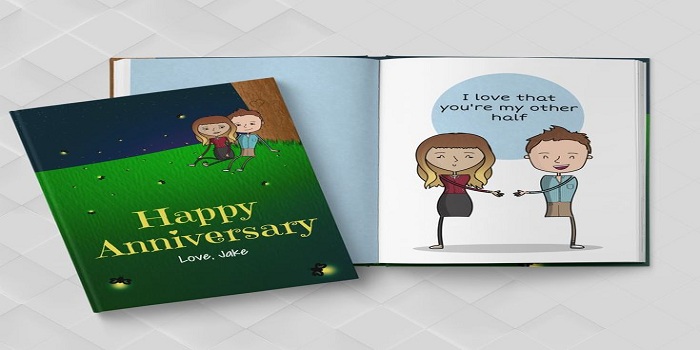 It is possible to miss or become wordless at the moment when you are trying to express your love, care, and attention to your wife. There is nothing to be concerned about. The customized anniversary book will let you add your love message, quotes, and poems. A variety of options are available for personalizing the anniversary book.
16. Personalized Chocolates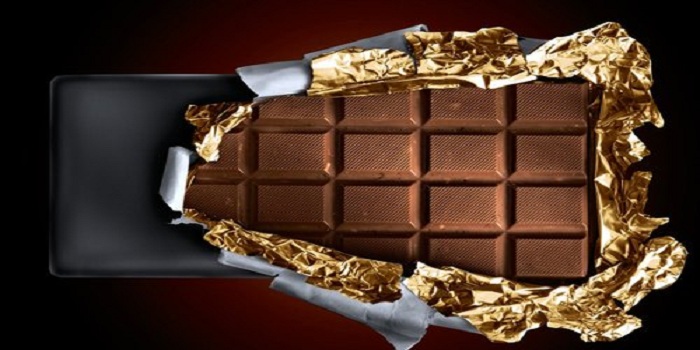 Nothing is more perfect for an anniversary gift than sweet personalized chocolates. There is no better way to pair the sweetness of the chocolates with the fond memories that the chocolate box bears as it is adorned with images. Additionally, you can even include your wife's name on the box as a token of your love for her. Send this delightful box of sweets to your beloved as a way to wish them a happy anniversary.
17. Say It with a Song through Digital Anniversary Gifts for Wife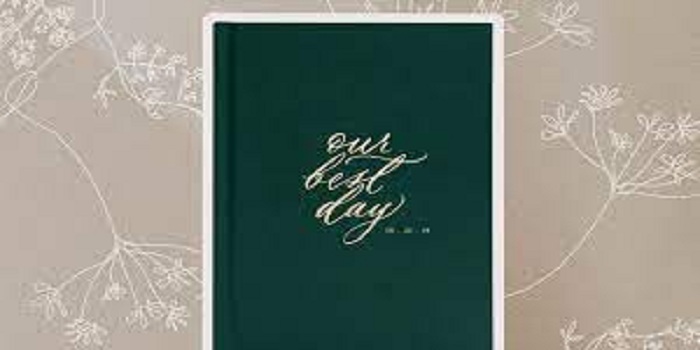 On your anniversary, if you are gifted with a lovely voice and you can compose a romantic song, sing it to your wife. Maybe you'd like to write a song about how you feel about her or how her presence has improved your quality of life. You will be taken into a different world of love and fantasy by looking into each other's eyes while singing that song. Apart from this, you can order get digital anniversary gifts for wife from online gifts shops in UAE.
18. Green Echeveria Plant for Wife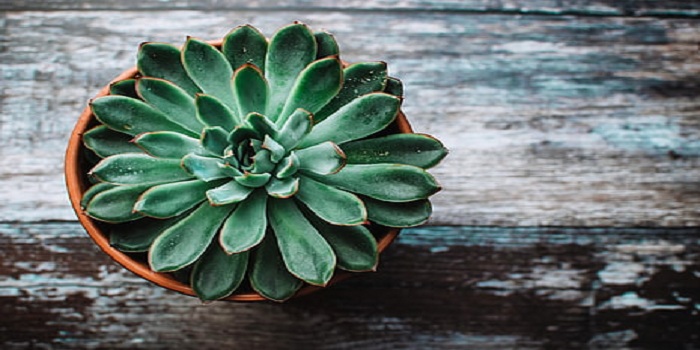 Succubus symbolizes enduring and timeless love in the world of plants. You could gift your wife low-maintenance succulent plants as an anniversary present if she is a plant lover. They can survive in harsh conditions because succulent leaves and stems store water. You'll make her heart happy by presenting anniversary plants for wife as a timeless gift of love.
19. Trip for Two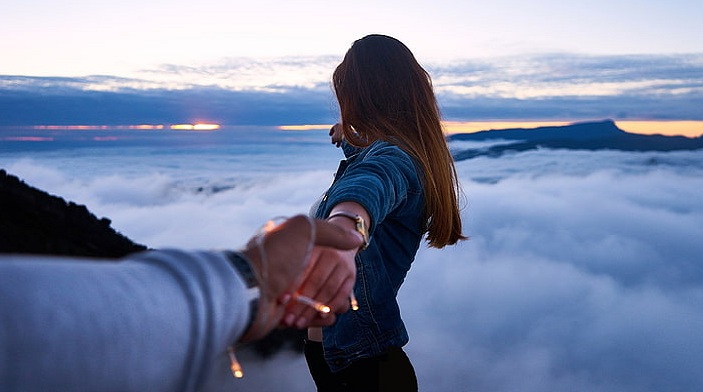 Couples miss the honeymoon phase most after they get married. Marriage is exciting in the beginning because of that newness in a relationship, the romantic moments you share, and the sweet nothings you whisper to your wife. Let your partner relive those beautiful memories of your honeymoon with a trip to an exotic location as your anniversary present. As a result, you will be distracted from the mundane routine of everyday life, and your relationship will be infused with romance.
20. Classic Chocolates and Flowers for Wife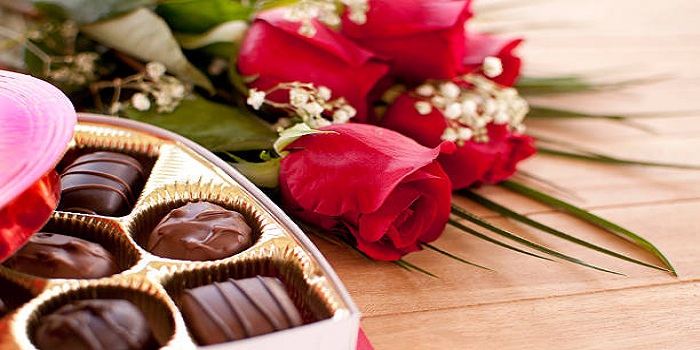 There's no romance without flowers and chocolates when the word romance is mentioned. There's no better combination than roses and chocolate to evoke intimacy, sweetness, and passion. It's impossible to go wrong with anniversary gift hampers for wife. If you want to make her day even better, why not give her a bouquet of chocolates?
The Final Takeaway
Another year has passed since you got married. You deserve an extravagant celebration. When you begin planning your celebration, one of the most important questions arises- what should you gift your partner? Marriage is an important milestone for couples. A meaningful gift for your anniversary should convey your gratitude, admiration, and affection towards your partner. It is essential to give a truly memorable gift and reflects your feelings.
Having a hard time thinking of a gift to give your wife? Whether it's an anniversary, birthday, or holiday, we understand the struggle. It can be challenging to come up with romantic gifts for your wife (or girlfriend or fiancee). We will help you if you feel stuck throughout this process. So, make sure to check out Flowerdeliveryuae.ae and buy anniversary gifts for her at affordable rates and with fast & reliable delivery services in and around the United Arab Emirates.