Christmas is one of the most awaited festivals celebrated worldwide on 25th December with great pomp and show. The festival is a yearly occasion that marks the birth of the Lord Jesus and has enormous relevance for people following Christianity. Traditionally, Christians celebrate Christmas by singing carols and the popular jingle bell song and adorning their Christmas trees with items like beaded garlands, Santa Claus figures, Christmas tree Candles, tree skirts, etc. They also prep for family dinners, a special Church service, and community gatherings to wish each other a Merry Christmas! The most significant tradition of exchanging Christmas gifts, sweets, and greeting cards with loved ones keeps the festive spirit intact and makes Christmas Eve memorable. On the other end, all that matters to kids during Christmas times is Santa Claus. They are fascinated by the idea that Santa would come and fill their stockings with fabulous gifts like candies, toys, and everything they wished for. Something is fascinating about Christmas that makes it unique, and not just Christians but people from different communities come together to celebrate the occasion with utmost enthusiasm.
Christmas celebration in Dubai & all across the UAE is also gaining popularity.People gear up for Christmas festivities. A variety of winter activities take place in the city that transforms the city into a winter wonderland, and the beautiful markets in Dubai, especially the Global Village, Madinat Jumeriah Christmas Market, and Ski Dubai are the best to shop for Christmas ornaments and home décor items, watch live performances, and thus get familiar with the Christmas festive spirit. Various restaurants and cafes across Dubai offer Christmas Eve packages to indulge in delicious festive treats and beverages with your friends and family and enjoy it to the fullest. Christmas is the major event and is incomplete without Xmas tree decoration, hosting feast parties, home decorations, and a lot of fun celebration accompanied by the most significant tradition, i.e., buying the best Christmas gifts for loved one sand make the auspicious occasion memorable.
Since Christmas is knocking on the door, you must order the best Christmas gift delivery in UAE. Below are the best last-minute Christmas Gift Ideas for your near & dear ones in Dubai, Sharjah, or anywhere in the UAE. Choose suitable Christmas gifts online and send them as a token of your love, care, and gratitude and make Christmas 2022 memorable for them.
1. Gift a Good Luck Bamboo Plant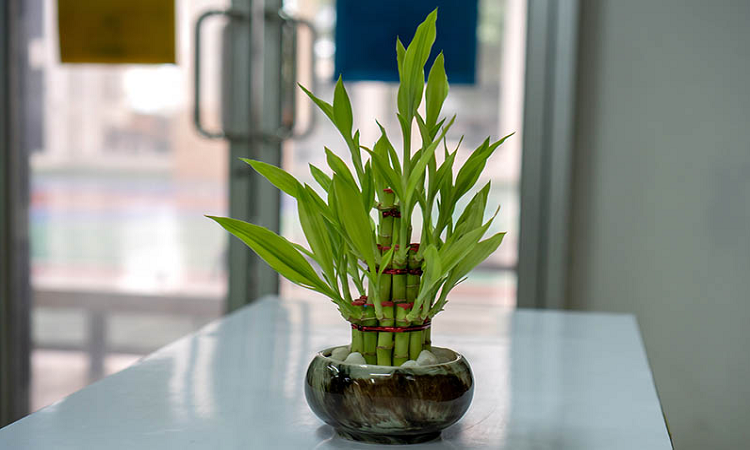 To make the Christmas celebration in UAE unique for your loved ones, you must gift a good luck Bamboo plant for Christmas. When you pick a lucky Bamboo Plant gift for your mom, dad, or any beloved person, you pick luck for them. Gifting a lucky bamboo plant is also relevant from a Feng Shui point of view. It not only helps the receiver experience some good changes in his/her life., but keeping the plant in the east or southeast direction of the house will produce 35% more oxygen.
2. Christmas Gift Basket with Santa: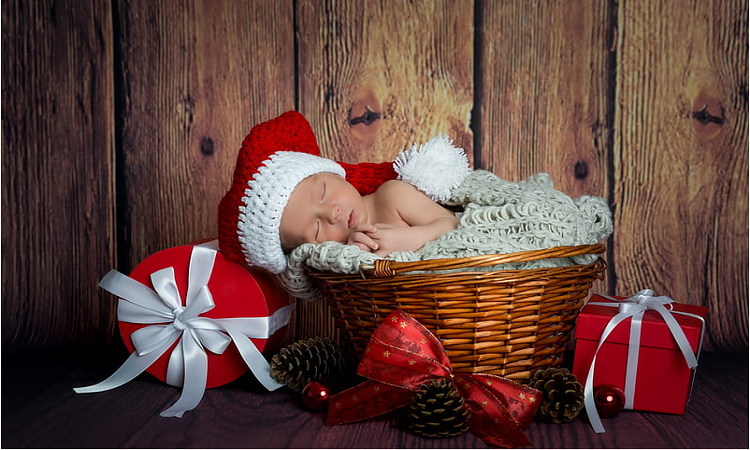 Christmas festival is all about gifts and Santa. How about buying a Christmas gift basket with a cute Santa in it? It will be a unique Christmas gift for your wife or anyone you want to give a wonderful Christmas surprise. Your Christmas gift basket can contain edible items like chocolates, dry fruits, roasted nuts, nacho chips, cookies, etc., and some non-edible things like a snowman lamp, skin care hamper, Christmas décor, and more. A gorgeous Christmas gift basket delivery in UAE with a Jolly Santa will bring an instant smile to your loved one's face.
3. Christmas Cake & Flowers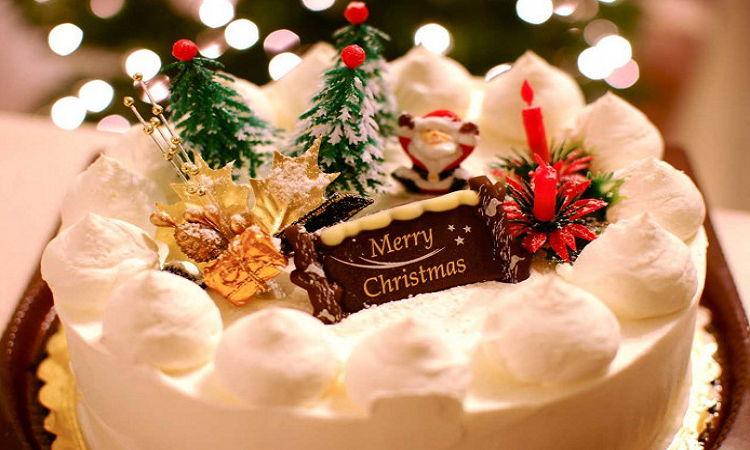 Christmas cake and flowers are the best Christmas gifts that never fail to impress loved ones. Christmas cake is special. You can choose a Christmas plum cake, chocolate cake, Vanilla Log Cake, cheesecake, Santa cupcakes, or a fondant cake to add sweetness to the occasion. You can order a Christmas cake online with flowers like roses, lilies, carnations, gerberas, or daisies to make the occasion delightful for loved ones in the UAE.
4. Fresh & Real Xmas Tree with Decoration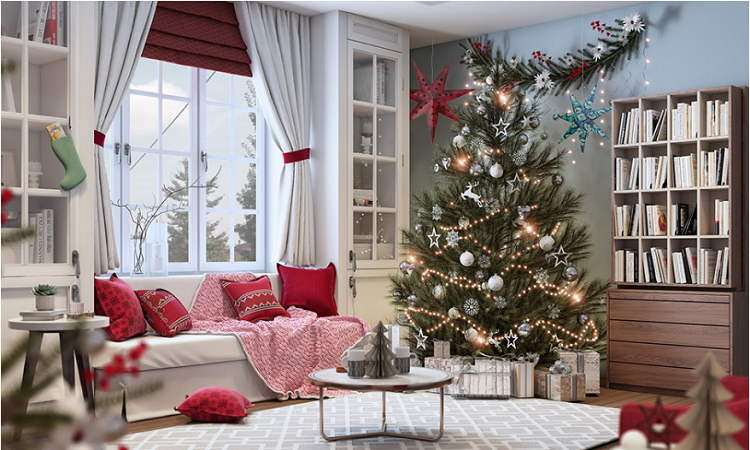 Christmas Tree with Christmas Decorations is among the trendy Christmas gift ideas and will win the loved one's heart immediately. Nothing can be as amazing as ordering a fresh and real Xmas Tree online with decorations, especially when you are already late buying Christmas gifts for loved ones. A last-minute ready made Christmas Tree gift delivery in Dubai, Sharjah, or anywhere in the UAE will give you relief and impress your friends and family.
5. Personalized Gifts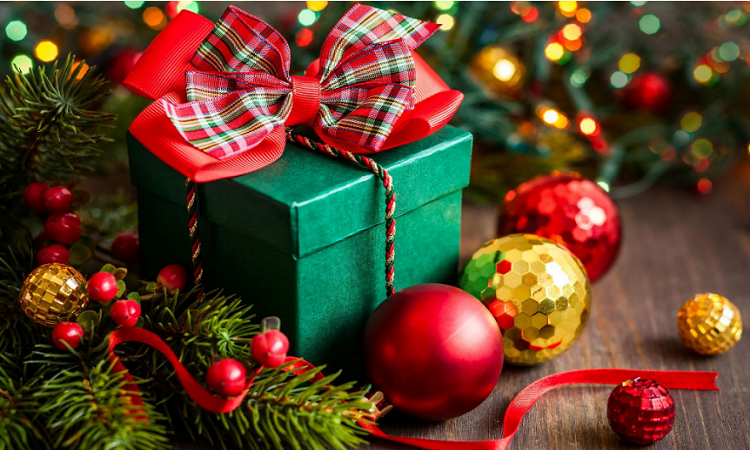 Buying personalized Christmas gifts online for your parents, friends, husband, or any particular person expresses your love and commitment to a relationship. Christmas is a celebrated occasion and demands everything fantastic, making it memorable for our loved ones. You can choose from an endless variety of personalized Christmas gifts online, such as mugs, cushions, plants, keychains, personalized Christmas cakes, home décor items, etc., to make the occasion unforgettable for your dearies.
Final Views:
Choosing the right Christmas gift can be stressful, especially at the last minute. The mentioned-above last-minute Christmas gift ideas for loved ones in UAE will make your Xmas shopping easier. However, you can also browse the online collection of the best Christmas Gifts in the UAE on Flowerdeliveryuae to order unique Christmas gifts online. Avail of our express delivery service and get your Christmas gift hamper delivered right to the desired doorsteps.