Hello Wives! You must avoid browsing through generic, boring gifts for husband, which were popular in 2023. Men, being the simple creatures on this earth, are not difficult to impress. They enjoy gifts that are emotional and pragmatic at the same time, and also super cool to feel loved and cared for. Whether newly married or married for decades, your darling husband has always been your pillar of strength. His continuous support has helped you successfully face all the highs and lows. You can do many things for him, but to celebrate his presence in your life to make him feel valued, below are the amazing gift ideas for your husband in UAE that will express your thoughtfulness and let him know what he means to you without saying a word.
1. Wine Bottle Gift Hamper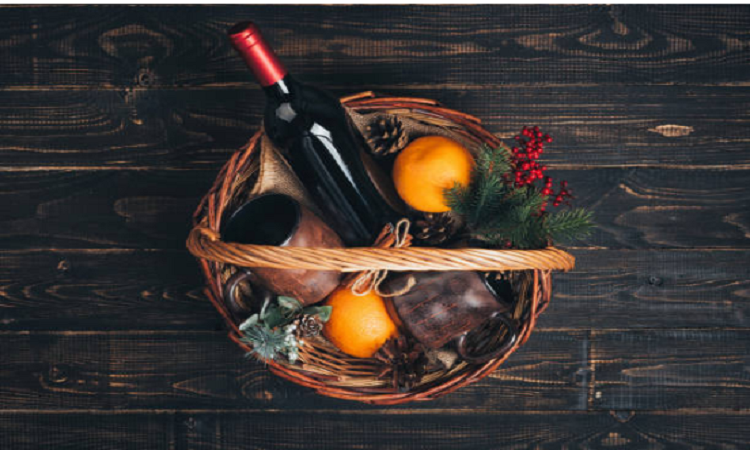 It is rightly said that the longer you are married, it becomes hard to find the best gift for your husband. Whether it is his birthday, your anniversary, or New Year, the best gift for men of all time is a wine gift hamper. You can gift your husband as it is a much-appreciated gift idea for people who love wine. Wine gift baskets to UAE contain some of the best wines paired with delicious chocolates & dry fruits. The wine hampers for a husband in Dubai or anywhere in UAE with a delightful mix of savory and sweet gourmet foods will be a luxury treat for him.
2. Selfcare Kit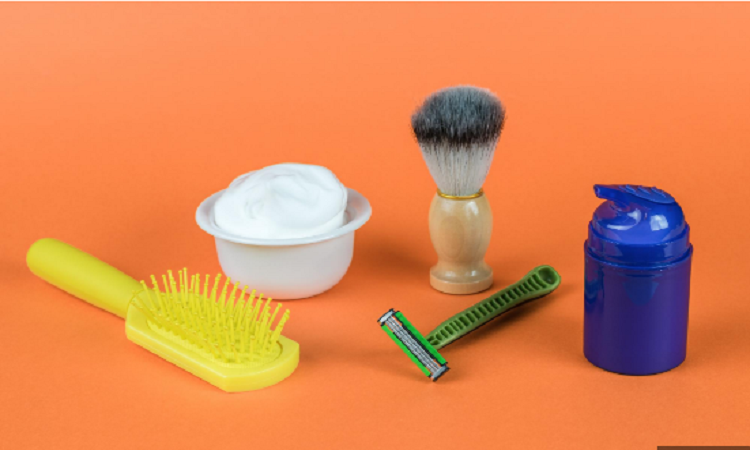 Buying a grooming kit as a gift for a husband might not be the first thing that comes to your mind. But a self-care kit for men is among the best and most thoughtful gifts for him or any man who likes to keep a clean and groomed look. The self-care gifts for men contain all the skin and hair essentials, from fragrances to fancy toothpaste to beard trimmers, to perfumes to shaving cream to face wash & more will keep them groomed all the time and boost their self-confidence. So, a grooming gift for a husband would make him feel lucky & unique.
3. Gift him a Plant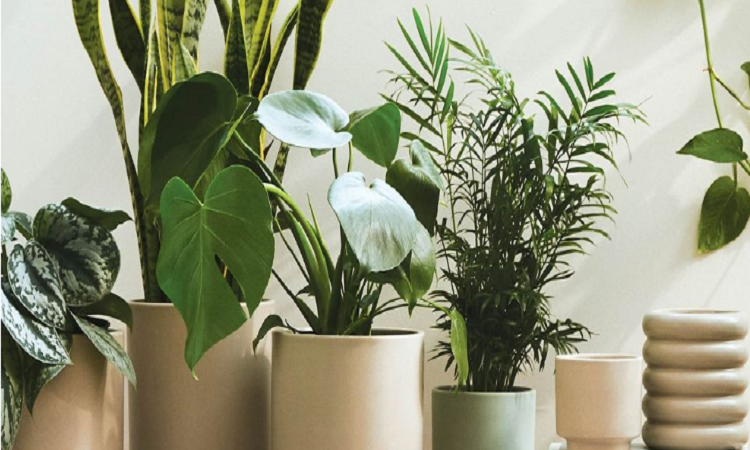 Various options are available on the internet as far as buying gifts for a husband is concerned. But you must select a gift that symbolizes your ever-growing and blooming love. So, what can be better than ordering plant gifts for your husband? There is an assortment of plants in UAE, such as indoor and outdoor plants, bamboo plants, air purifying plants, New Arrival plants, and more to buy as a token of your heartfelt emotions for him. Plus, their presence will boost good luck, fortune, and happiness in the receiver's life. Giving plants to your husband, mom, girlfriend, or any one shows your love & care, and respect for the person. So, instead of flowers, buy plants for him on his birthday or any special day personalized with his name, photo, or a message and will impress him in a jiffy.
4. Designer Watch Case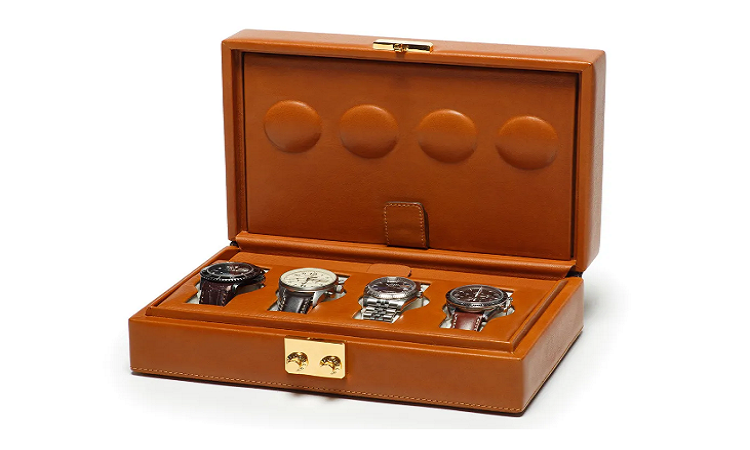 There is no doubt that men will continue to wear watches for hundreds of years. Thus, watches become a timeless gift for your husband. Still, gifting a watch does not sound as unique as gifting him a watch case. It will be incredibly thoughtful of you as a designer watch case will help him keep all his accessories from small in size to large based in one place while displaying them nicely. Various watch boxes for men are available, including custom watch boxes with a contemporary appeal. A watch box as a gift for your husband will make him think highly of you and fall in love again.
5. Personalized T-Shirt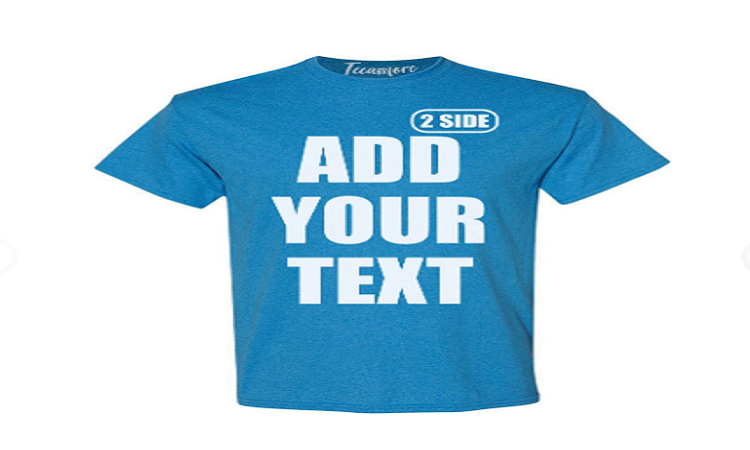 Do you want to buy unique gifts for your husband but don't know where to start? In that case, you can skip looking further and order a personalized T-shirt for him. You can choose from various T-shirts, such as V-neck, long sleeve, short sleeve, etc. Customize it with a name, photo, date, or a message such as "I Love You," "You are my King", "My husband Rocks," etc., to create a keepsake that he will cherish forever. There is an assortment of personalized gifts to UAE online to choose from, such as mugs, nameplates, key chains, photo frames, digital gifts, wine glasses, balloons, cakes, chocolates, etc., and make your better half feel on cloud nine.
6. Romantic Flowers & Chocolates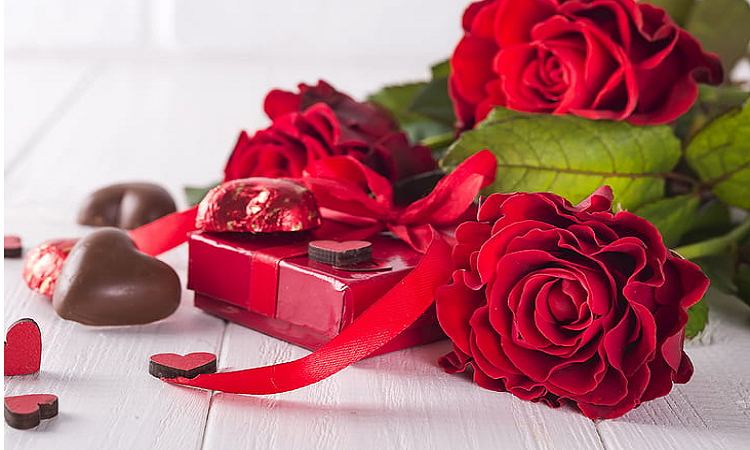 Surprise him with the most romantic flowers and chocolates as they make the best gift for your husband, conveying your passionate & deep love for him. You can order a flower bouquet online containing premium flowers such as gerberas, carnations, lilies, roses, orchids, peonies, etc., or a bunch of striking blooms to show your partner how much you care. Flower delivery in Dubai, comprising romantic flowers for him, will be a communication tool to convey your most profound love for your significant other. Besides, a thoughtful flower bouquet with chocolates will leave a lasting impression on his heart.
7. Magical Cushion with Photo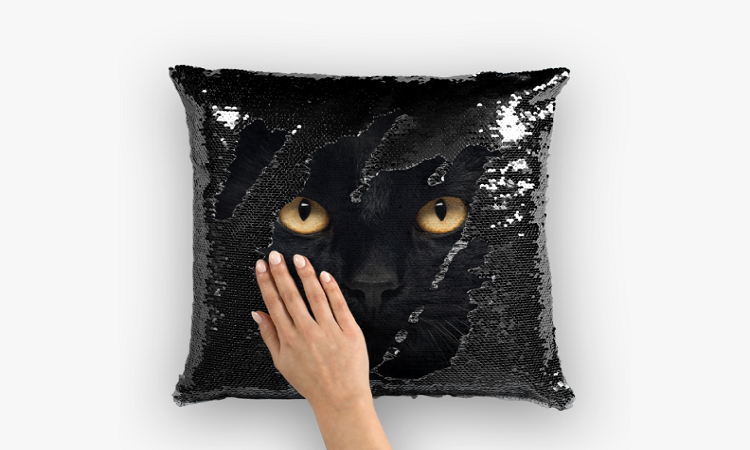 A magical cushion with a photo will be a unique gift for him that you can personalize with an image or name of your husband. Magic pillows are lightweight and have a soothing effect when used. You can order a customized cushion for your husband online on his birthday, anniversary, New Year, or Valentine's and make the day memorable.
Conclusion:
Undeniably, a wide variety of gifts to UAE are available online for your beloved husband. From chocolates to flowers, beer mugs to tea and coffee hampers, cakes to sweets, soft toys to personalized gifts are perfect for transmitting your feelings for him. But it is vital to buy a gift that he can use more than once, reminding him of your genuine love and affection every time. Flowerdeliveryuae offers unique gifts for husband online in UAE with an express delivery service. From Valentine's gifts to UAE, birthday gifts, love and romance gifts, I'm Sorry gifts, Thank You, Congratulations, New Year gifts to UAE & many more are available that are beautiful, exotic, and affordable. Buy now!