Buddha- "If we could see the miracle of a single flower clearly our whole life would change.
Doubtlessly, we have been using flowers for decorations, beauty products, and medicines. But today, we will talk about the best flowers in UAE, Dubai, that you can give on various occasions, thus connecting with the emotion of your significant other without saying a word. Nothing can be as unique as receiving a bouquet of gorgeous flowers from someone special. A lovely floral arrangement perfectly communicates your deepest sentiments elegantly. Giving flowers to your loved ones uplifts their mood, makes them happy and transcends a message that they are valued.
Flowers are the natural gift of mother nature to us and the best present for all occasions & relationships. Whether you want Happy Birthday flower delivery in UAE for your husband or Valentine's roses for your girlfriend; they are refreshing solutions to all your flower needs for different purposes. The impeccable range of exotic flowers, such as carnation flowers, gerberas, lilies, roses, peonies, premium flowers, tulips, orchids, and more, are aimed at ingesting more love and care and strengthening the relationship with your beloved people.
Here, we have created a list of the best Dubai flowers UAE based on different occasions that will brighten up the recipient's day and give you satisfaction for doing something meaningful in your life.
1. Chrysanthemums for Birthdays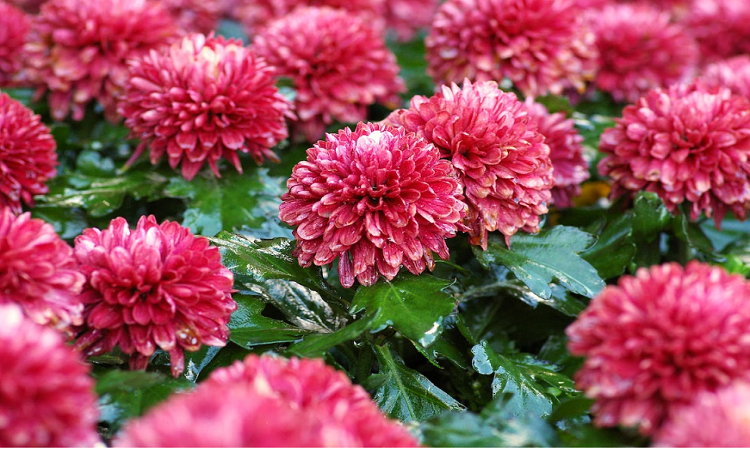 Chrysanthemums are the best flowers in Dubai to radiate positivity and joy in a birthday celebration. They are fascinating Happy Birthday Flowers for your mom, dad, siblings, or anyone to make a birthday celebration cherish able. Giving Chrysanthemums Happy Birthday flowers will symbolize happiness, long life, and joy; therefore, they will be appreciated by someone turning a year older. You can choose from beautiful bouquets, bunches, and arrangements. Order same-day birthday flower delivery in Dubai, UAE, with beautiful gifts like balloons, a cake, and a teddy to express your emotions beautifully.
2. Lush Pink Peonies for Valentine's Day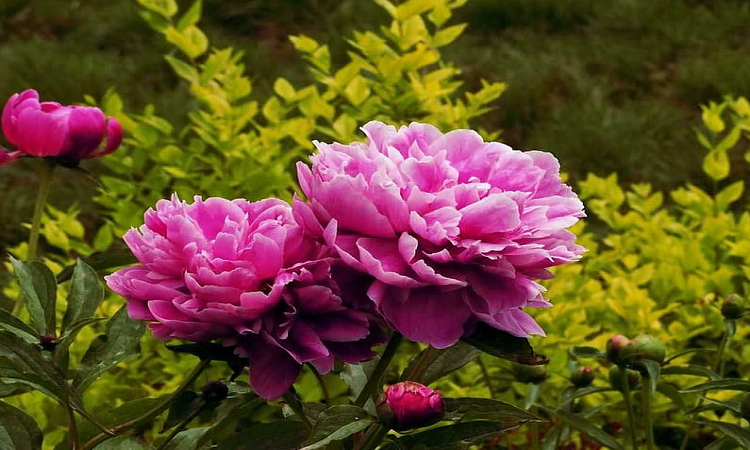 An endless range of floral possibilities, like a red rose bouquet for Valentine's or lilies to convey your true love. V-day is a special day that demands special treatment, especially if you need to send flowers for Valentine's Day to Dubai from a distance. In that case, you can surprise your sweetheart with luxurious lush pink peonies. A bouquet of pink and white peonies Valentine's Day arrangement will embody romance, good fortune, and prosperity in your relationship. Send Valentine's day flowers in Dubai with a hearty rose cake, chocolates, and a personalized note to make the day more meaningful for your partner.
3. Gardenia Flowers for Wedding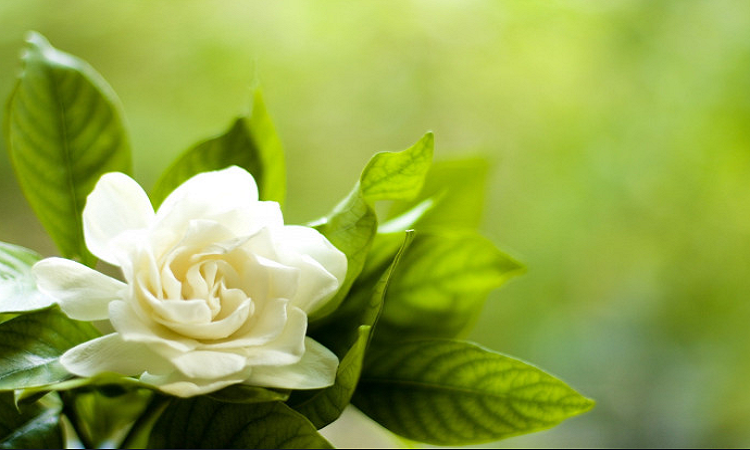 Love, sacrifice, mutual respect, and equality reflect the essential elements of the marriage ceremony. According to the Bible, married couples are supposed to be unified in every possible way. The luckiest wedding flowers in Dubai for bride & groom are gardenia, symbolizing purity and gentleness in the relationship. They are lovely and lucky as their strong scent can scare off evil spirits. Thus, these blooms are auspicious to attract good luck. Order beautiful wedding flowers in the UAE that reflect your unique style and are thus inspirational for others.
4. Yellow lilies for Get Well Soon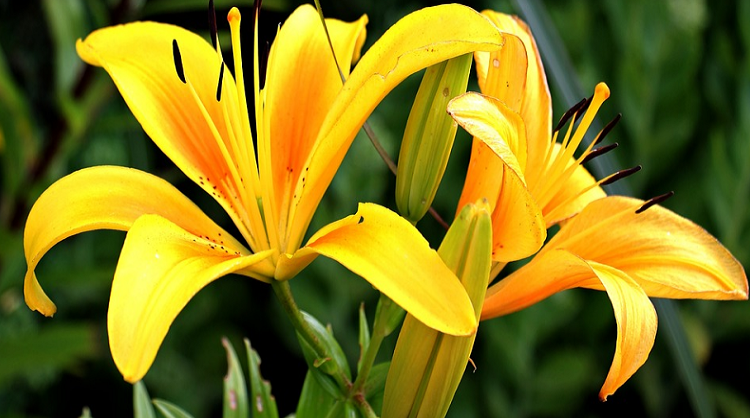 We always wish our close ones the best of health and happiness. But there can be times when they have to undergo an ailment that adds to their bitter experiences. In that case, flowers play an integral role in conveying your best wishes for a speedy recovery. Send a bouquet of yellow lilies, a vase, or flowers in a box to wish them the soonest recovery with lots of love. The elegant yellow flowers delivered to their doorsteps would make them feel loved and taken care of. The bright and beautiful get well soon flowers in Dubai, UAE, coupled with chocolates and a heartfelt note, will bring an instant smile to their face.
5. Tulips for Anniversary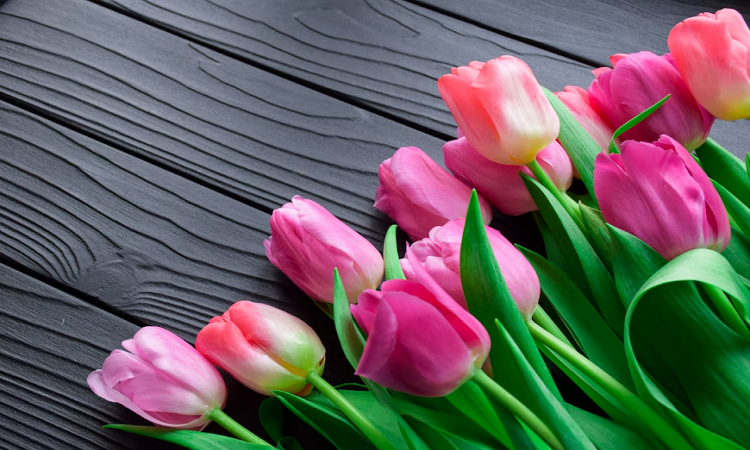 Earn the sweetest smile on your beloved's face with a bouquet of tulip flowers for the anniversary. Your better half can place them in vases and glass bowls. A wedding anniversary is a milestone in your marriage and a sign of trust, and commitment to a relationship. The beautiful tulips make the best anniversary gift for your husband, wife, or any sweet couple you know. Order midnight flower delivery in Dubai with a combo of a mouth-watering cake for anniversary, chocolates, and a message note to celebrate your love and companionship with your partner.
6. White Roses for Sympathy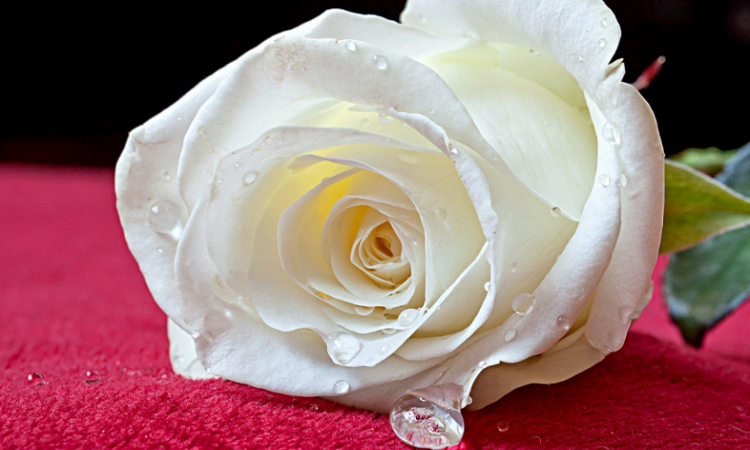 When someone special is gone, the pain is unbearable and can bring utter sadness. Hence, if you know someone who has lost someone close to them, you can show your support and give strength to the surviving family members in the UAE. Flowers are the best when it comes to appropriately expressing your emotions and feelings for the person. White roses are sympathy flowers, funeral flowers, and condolence flowers. Order white sympathy flowers online in Dubai to pay tribute to the departed soul and pray for the soul to rest in peace.
7. Sunflowers for New Born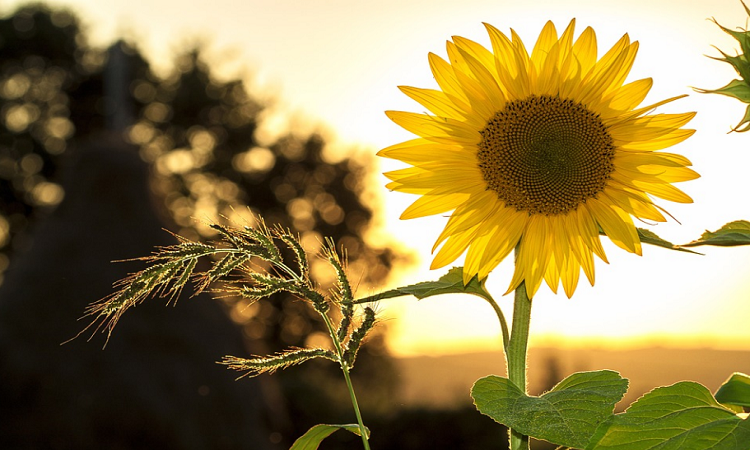 Any farm-fresh flowers for newborn will be a wonderful gift for first-time parents. But sunflowers are the most popular new born flowers in Dubai to express your appreciation, love, and devotion for the couple. It is so because these flowers don't have a strong scent which is good for the little one's nose. Plus, they are also delicate and sweet to bring cheer to any room. So, why wait? Send a beautiful bouquet of yellow flowers for a newborn baby in UAE, and some gifts like baby care products to express your love and happiness on this happy occasion.
Closing Views:
Be it a birthday celebration, anniversary, wedding, housewarming, or any occasion, incorporate little fragrance in the form of attractive flowers UAE. Sending flowers in Dubai for your special someone helps show your love, affection, and warmth and thus connect to basic emotions. Flowerdeliveryuae is the best online flower shop in Dubai that offers the best flowers across the UAE with the most beauteous arrangements and an add-on gift collection at affordable rates to make your occasions memorable. Online flower delivery services in Abu Dhabi, Sharjah, Ajman, Dubai, and other areas are timely and 100% safe & secure.