Nothing can fill the heart of people with more pride and happiness than the coming of National Day of the country. There is good news for the citizens of the United Arab Emirates that there most awaited day of the year is around the corner knocking door slowly and steadily. This year, the UAE will be turning 48. Can you believe, it was about the past 47 years when this beautiful nation with 7 amazing emirates was formed! So, get ready to rock and roll and wish your loved ones for this eagerly waiting day with some gifts in hand and of course love and respect in the heart.
Before digging deep into the types of gifts that are worth considering for this special day, it is obvious to know how does the formation of this peace-loving nation took place and when. So, scroll down and let us just dive into the history of UAE National Day!!
History of UAE National Day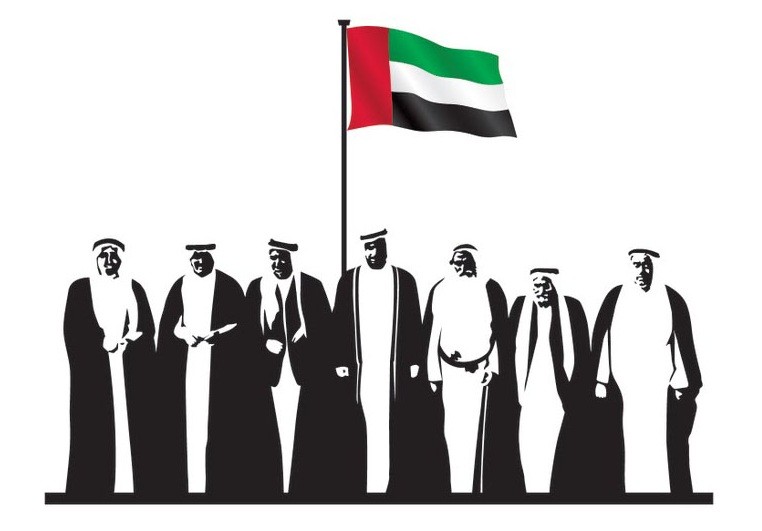 The UAE was earlier known as the Trucial state until 1971. It has been under a treaty which was withdrawn on 1st December, 1971. The National Day is known to be called by this name from the day when the 7 emirates joined the union. On 2nd December of every year, this day is celebrated by the citizens of the nations with many events and joyful ceremonies in the line, and each emirate display the symbol associated with them and commemorate this amazing day with huge and gleaming firework and as well.
Now, after gathering all this information about this special and most awaited day, let's dive into the most recognized and picked gifts items that will cherish your National Day with pride, love, and respect:
UAE Flag Themed Cake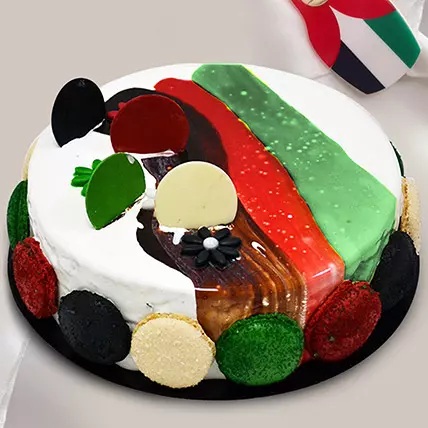 Without cakes every celebration is incomplete and when it is about celebration one of the most awaited days in the UAE history, then nothing is better than a creamy, delicious, and amazing looking cake. To keep the emotions and the value of the day intact, one can also adorn the cake with the pretty UAE flag theme and can give a unique look and feel to the cake. This beautified and customized cake is the fabulous option to send as a gift with warm wishes as well. So, order online and avail cake delivery in Al Ain to wish your loved ones on this special day.
Customized Chocolate Hampers
It is almost difficult to find the one who does not love chocolates. And, of course, every celebration can be made more special with a box loaded with delicious chocolaty chocolates. On the special occasion of UAE National Day 2022, a chocolate hamper that is customized and beautified with the proudest UAE flag theme will surely ginger up the event and will also be the center of attraction when gifted to the loved ones.
UAE Themed Fondant Cupcakes & Macrons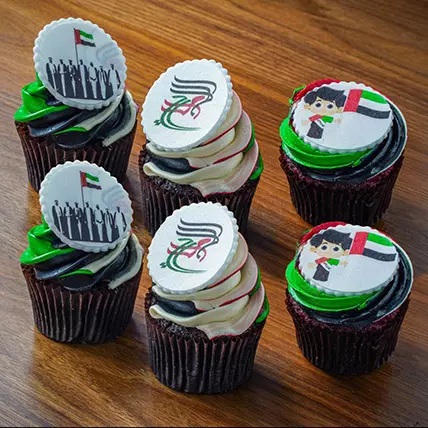 Looking for an exotic way to make this special and most awaited day more special, then there can be no perfect way other then gingering up the celebration with fondant cupcakes and macrons. When these customized and attractive delicacies will be served to the guests, then there will be no center of attraction other than them for sure. So, either bake the colorful delectable items or take online portals at rescue.
Flag Themed Cushions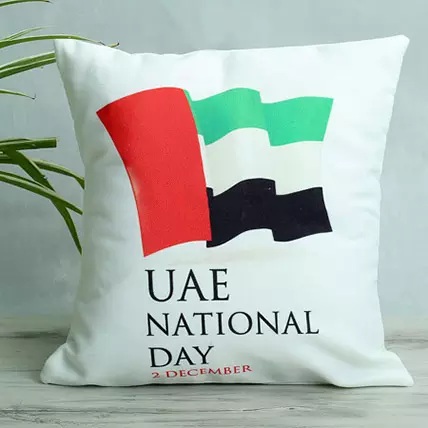 Make this proudest and yearly celebrated occasion worth remembering till the next coming year with the exotic customized gifts that are dedicated to the love and respect for the country. For this, one can hand on the attractive looking and comfy UAE themed cushions that will not only leave an impression on your heart but will also decorate your house with such an amazing item.
National Day Dedicated Floral Arrangement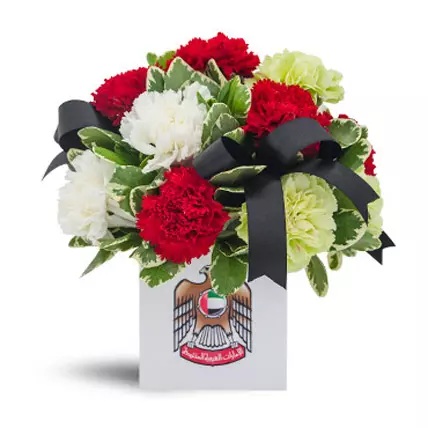 If you are also mesmerized by the beauty and decency of the UAE flag, then this National Day, don't forget to add this beauty in yours and your loved one's place. For this, apart from the customized eatable, one can also go with the exotic and gorgeous blossoms as there is no way to express the respect and love for the country other than flowers. One can also consider this option as an ultimate gift to send wishes to near and dear ones. So, buy online and go for the flower delivery in Al Ain to send appealing floral arrangements to dear ones.
Hues of Patriotism with UAE Printed T-Shirts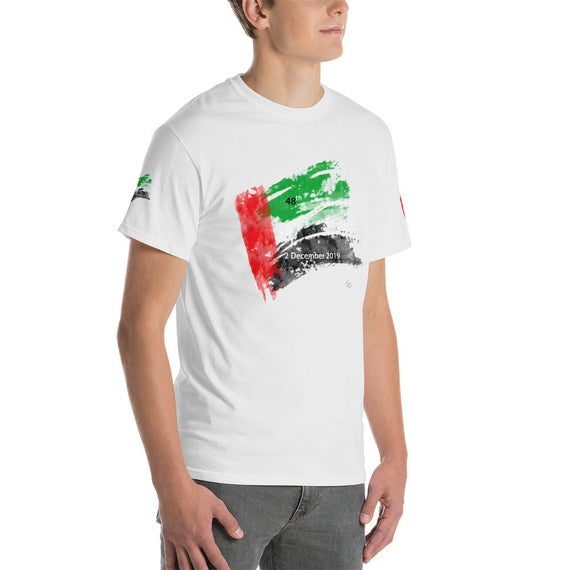 Pair your love and respect for your country with your style of cool dude of course with the stylish and classy UAE printed t-shirts. These clothing items will always be there like the pride you have for your nation. So, hand on a cool shirt and be proud of your nation.
National Day Dedicated Helium Balloons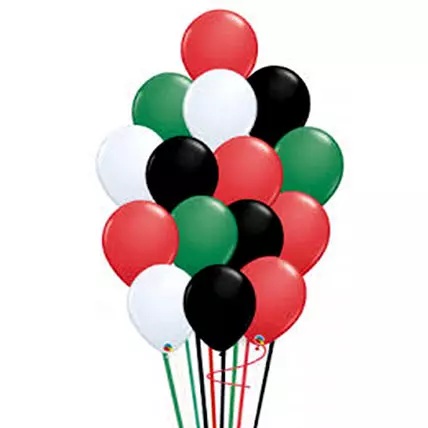 Looking for a perfect and impressive décor item to gear up the National Day celebration? What about decorative and attractive balloon arrangements? Yes, one can get amazing looking helium balloons as well online to amp up the celebration.
UAE Flag Themed Decor Items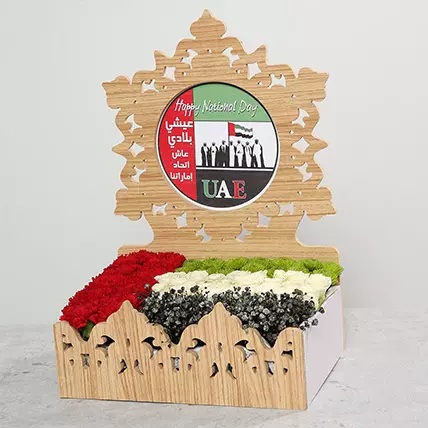 Everyone has the ultimate respect for the country in their hearts. What if this pride and respect can be combined with the home decoration as well? If you are also searching for a perfect way to revamp your home decoration on this National Day, then UAE themed décor pieces like wooden planks, tabletops, vases, etc are the most prominent options to drool over.
Plants with Customized Base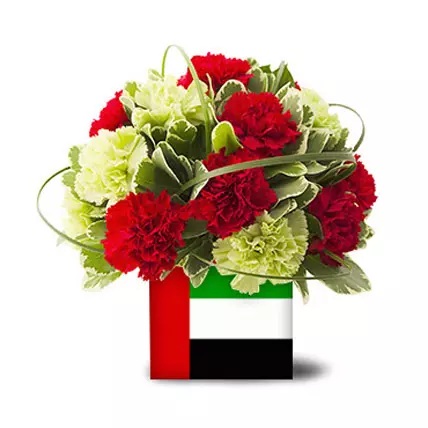 On this special and most-awaited moment for the 7 emirates of United Arab Emirates, take an initiative for the betterment of the country with green plants. They are not only the décor items but much more than that. So, make your loved ones too aware of their amazing benefits by sending your wishes to them with plants. One can do this very easily as many stores offer online plant delivery in Dubai as well. So, be a good citizen and spread well-being to fellow countrymen as well.
I Love UAE Mugs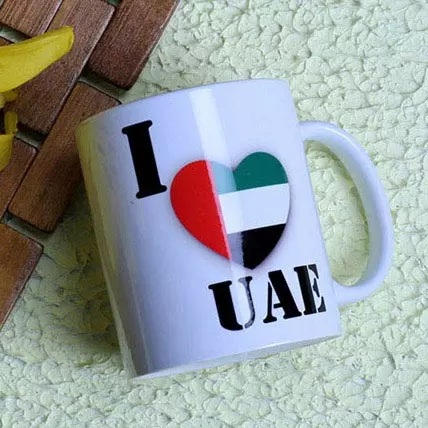 Start your every day with the pride in your eyes for your country with this attractive customized mug that says "I Love UAE". This mug will not only be your first pick, but you will also adore this one as it has your country name over it. This makes it an ultimate option for gifting as well.
UAE National Day is slowly knocking the door. So, consider the above-mentioned gifts and reflect your patriotism towards your country and your thoughtful nature to your family and friends. Every gift item listed above is amazing and out-of-box for sure. Explore Flowerdeliveryuae.ae and check out the enticing range of UAE National Day gifts and that too at a reasonable rate. So, send Online flower Delivery in UAE and to your loved ones as well from this reliable and trustworthy online store and have the ample satisfaction of shopping online.