The debate continues about whether cupcakes and muffins are the same or different. It is because cupcakes and muffins have a similar appearance, and they both are delicious-looking treats to satisfy your sweet cravings. But in reality, cupcakes and muffins, almost of the same shape and size, taste differently because of the ingredients, baking process, textures, flavors, and presentation.
Undeniably, we all love cupcakes and muffins, making us a little more 'fluffy.' There is much superficial information about muffins and cupcakes. But our blog provides the factual difference between cupcakes and muffinsbased on history, ingredients, preparation, frosting, and flavor& decoration.
History of Cupcakes & Muffins
Cupcakes: Cakes have been around since ancient times. No one heard about cupcakes until 1828. Instead, cupcakes were invented by an American woman called "Amelia Simmons." Cupcakes were brought to light in the 19th century. Since then, cupcakes here, cupcakes everywhere.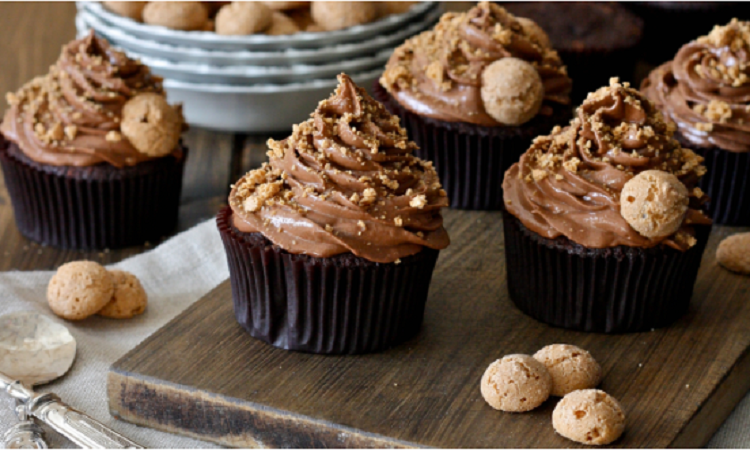 Muffin: "Moufflet" is a French word that best describes muffin. It means soft bread. English muffin belongs to the 10th and 11th centuries in Wales. However, the USA has its official muffins, namely, the blueberry muffin, the apple muffin, and the corn muffin very much liked by the natives of the country.
What are Cupcakes?
When you bake a cake in a cup, you get cupcakes. Just because cupcakes include the same ingredients as a cake, such as sugar, fat, butter, milk, flour, and whipped eggs, this makes cupcakes, by and large, miniature versions of cakes and 100% sweet. Further, cupcakes are all baked in an aluminium cup or lining paper and are fluffy; however, once they are cooled down, you can decorate them as you adorn cakes to make them interesting for your eyes and tongue.
Interesting Fact: Do you know that cupcakes in Dubai have replaced flavorful cakes, like chocolate cakes, strawberry cakes, butterscotch cakes, etc.? People buy cupcakes for birthdays, anniversaries, housewarming parties, newborn arrival, and other occasions. They are delicious dessert items with a decorative element that makes them attention-grabbing.
What is Muffin?
A muffin is a savory, round-shaped spongy item with a hard texture. The dessert contains less sugar and butter and is a staple for breakfast and evening snacks.
Interesting Fact: Do you know that muffins are healthier options than cupcakes? The quantity of butter and sugar is less in muffins; therefore, people prefer muffins as morning and evening healthy snacks and relish every bite while having regular chats.
After knowing the basic difference between cupcakes and muffins, the below information about cupcakes vs. muffins will help you identify and distinguish between them.
Difference between Cupcakes & Muffin ingredients: Cupcakes are just like cakes, so their ingredients are the same. These include egg, gluten, vanilla extract, chocolate, sugar, and fat-like butter. However, muffins are healthy alternatives to cupcakes and contain one egg, less sugar, vegetable oil instead of butter, and oat flour rather than all-purpose flour.
Difference between Cupcakes & Muffin Preparation: The preparation method of cupcakes involves creaming butter and sugar together before mixing other ingredients. The bakers beat the mixture until they get a fluffy and smooth batter. Conversely, the preparation of muffins involves assembling wet and dry ingredients separately, mixing them to form a thick but less uniform batter.
Difference between Cupcakes & Muffin Flavor: Cupcakes flavors like chocolate, peanut butter, vanilla, strawberry, and chocolate chip make them 100% sweet. But muffin flavors like blueberry, corn & apple make them both sweet & savory.
Difference between Cupcakes & Muffin Frosting: Cupcakes' texture is fluffy, soft, & light. In contrast, muffins have a hard texture like bread and are served without sugary addition or frosting.
Difference between Cupcakes & Muffin Decoration: Cupcakes are desserts and are more decorative than muffins. The professionals use candies, colorful lining paper, sprinkles, and elaborated frosting to make cupcakes an actual show-stealer for the celebration. On the contrary, muffins are breakfast and evening snacks and can be served with cupcakes, so they are plainer and are not garnished.
Difference between Cupcakes and Muffin Varieties: In cupcakes vs. muffins, another difference that grabs our attention is that there are varieties of cupcakes available at the best cake shops in Dubai. For instance, cheesecakes, yeast cakes, butter cakes, sponge cakes, etc. However, muffins are precisely two kinds; English and American muffins. Butthere are other flavors available in muffins, like chocolate chip, blueberry, apple, honey, cornmeal, banana, pumpkin, etc., to fix sugar cravings.
Final Views:
We are sure that next time you won't have any confusion and will buy cupcakes for mom only, knowing there is a difference between muffins and cupcakes. We also assume that your battle regarding cupcakes vs. muffin is finally over in your head. The winner inside you wants to congratulate himself. So, why wait? Order muffins online or sweet cupcakes to pamper your taste buds with delicious sweet treats; a click away to reach the desired destination via Flowerdeliveryuae.