The first and foremost thing that strikes the mind while planning to celebrate Valentine's Day in Dubai, is to find unique and interesting things, places, and spots that will make Valentine more exciting and interesting for your significant other. If you are still deciding on how you can celebrate Valentine 2020 in Dubai- the capital of Emirates, then find the solution below!!
"I came here tonight because when you realize you want to spend the rest of your life with somebody, you want the rest of your life to start as soon as possible." – Harry Burns
The one that can make your life special and worth enjoying is the one person in life who is always there for you holding your hand. If you also got the one and only in your life and decided to be with him or her in your good and bad, then get down on your knees with a ring in hand and say those three magical words. Just imagine the beauty and the charm of the moment! What if, this beauty can be paired with an exotic location in the background? The fun will be doubled and the moment will become the most special one for the lifetime.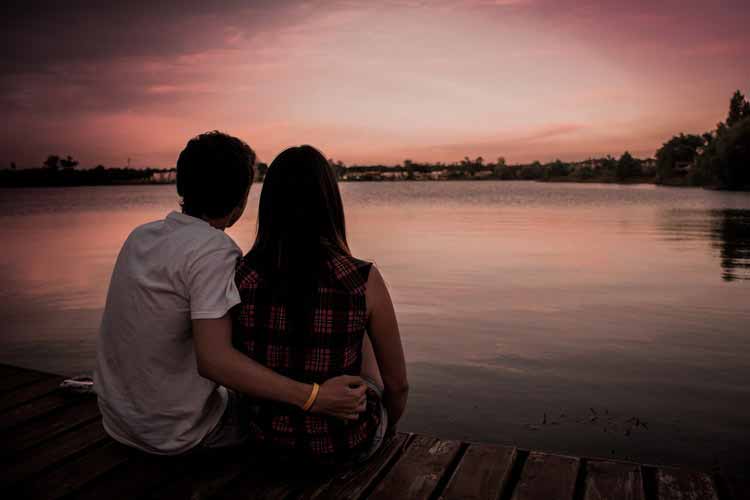 That is why, to make your Valentine's Day 2020 divine and memorable, Flowerdeliveryuae.ae is here to spill the beans out for the most preferred and famous location that will be the best place in the UAE to celebrate Valentine Day. It is none other than Dubai, the city treasured by rich culture and heritage. From Burj Khalifa to the Dubai Frame, to Dinner in the sky and many more amazing and adventurous things and spots are there that makes this place a sure to visit with loved ones.
Get the full detailed description about what to do on Valentine's Day in Dubai by clicking on the desired and interested category link given below:
 So, without wasting any time, let us begin the tour to Dubai here:
What are the Best Restaurants in Dubai for Valentine's Day?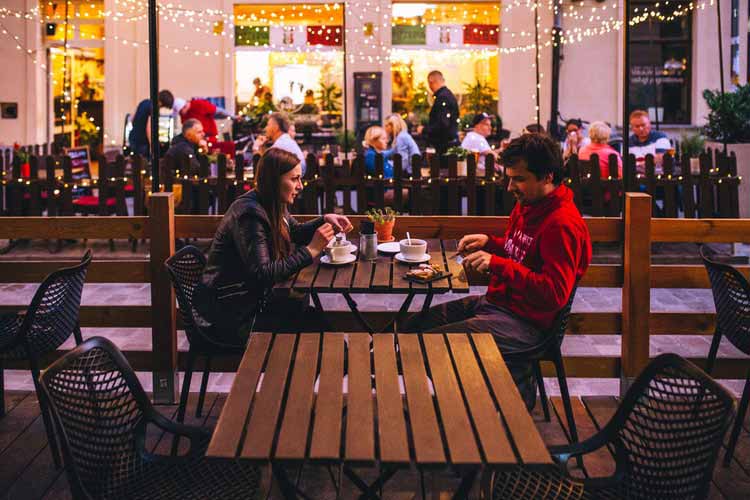 So, finally, the day of romance is here and you have not yet decided what special you are going to do for your sweetheart? Don't worry and take your time as with these famous restaurants, you can add charm to your surprise with the best dining experience in life. Just get the best Valentine flowers and you are sorted for the best surprise of the day.
So, without any further ado, let us take you to the aisles of best restaurants in Dubai from the list given below:
Ossiano
If you are searching for a way to propose your love underwater, then this restaurant is the one where you can surely make a visit. With the amazing view of sea life to heart-warming look and design to the finger-licking food; this place will give the best dining experience in Dubai.
Hakkasan Dubai
This award-winning Cantonese restaurant is the one that offers the lip-smacking and heart winning menu designed by chef de cuisine to make your dinner special with the most special person sitting next to you.
Nobu Dubai
Located at your favorite Atlantis, Dubai; this restaurant is the one perfect spot for the foodies to celebrate their valentine's day as from Japanese to seafood to sushi to Asian and delicious vegetarian menu as well; every cuisine is available here and that too at average pricing.
Royal Beach
For the night persons who are looking for a place to end their day having some amazing experience, here at the royal beach, just have your personal time uninterrupted by booking your personal cabana. If you love to gaze stars, then here at palm island, you can have the most romantic experience for sure.
At.Mosphere Burj Khalifa
Being the tallest building, Burj Khalifa is the one where having dinner at the height of 442 meters from the ground, is undoubtedly be the best experience of life for sure. So, have finger-licking food at this heightened restaurant cum lounge on the occasion of valentine's day.
Pierchic
Have the unmatched and worth remembering feeding experience over the water at this scenic beautiful place located at Al Qasr, Madinat Jumeirah whose charm and the ambiance are unmatched and one of its own in whole Dubai.
101 dining Lounge and Bar 
This overwater restaurant with seaside seats is the one that will be your one of the best places to have valentine's day dinner in Dubai as it offers its guests panoramic views of the exotic beauty of Dubai skylines with the hot stirring food served on your seats.
Sho Cho Dubai
Are you also bored with having dinner in the same common way? This time, in Dubai, get the best and most romantic dinner on valentine's day with your favorite romantic track played in the background by Samad Idas. This experience will surely drag you here every time when you visit Dubai for sure.
The Beach Bar & Grill
In love with seafood, then let us spill the beans as this place serves the best seafood undoubtedly. Apart from amazing food, the ambiance here is so royal and divine that your dining experience here will be the best for sure.
Dinner in the Sky 
If you are looking out for the best restaurant for valentine's day in Dubai, then why not take your sweetheart to the cloud nine in its literal meaning at this amazing place which offers dinner in the sky to the couple to make their day more romantic and filled with adventure.
What are the Best Hotels to Stay in Dubai?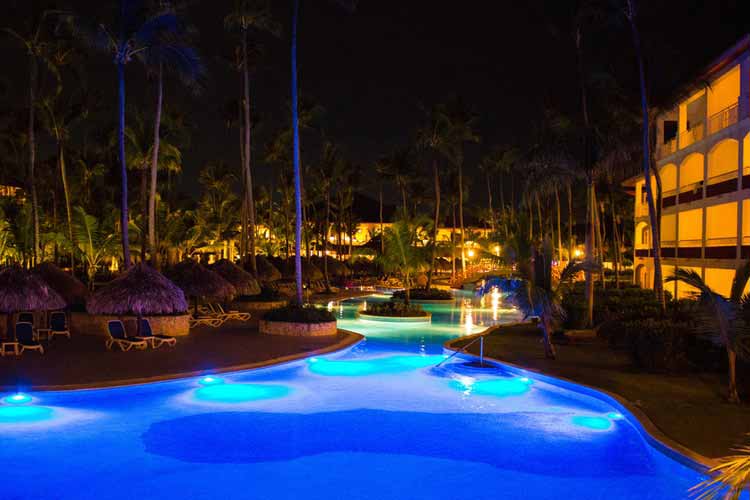 If you are stepping in Dubai for the first time, then finding a suitable and affordable hotel to stay will be the foremost thing that will strike your mind. So, we are providing a list of hotels that are famous and know in Dubai for their services and customer satisfaction that will help you to create the perfect celebration for Valentine. So, jet off to exotic destinations from these mentioned properties and make your staycation amazing and worth the money.
Make the occasion even more special by selecting any one of the valentine's day staycations in Dubai from the list given below:
Studio One Hotel
Located nearer to the miracle garden in Dubai, this hotel is one of the best and upmarket hotels that will make your staycation more amazing and comfortable with all the basic services and facilities and co-operative the staff as well.
Burj Al Arab
The amazing and beautiful sail-shaped Burj al Arab hotel in Dubai is one of the most luxurious and only 7 starer hotels in the whole world. It can be reached in 25 minutes from Dubai international airport and is nearer to many of the highlights of the UAE. One can have a lazy day at the private beach at this hotel as well making the trip more relaxing.
Renaissance Downtown Hotel
From the friendly ambiance to the professional and cooperative staff, this hotel is the perfect hotel that is also offering a walk-able distance to Burj Khalifa and the downtown area where you can have an amazing view across the city skyline.
Al Bandar Rotana – Dubai Creek
At a distance of only 6kms from the Dubai international airport, this property gives its guests ample satisfaction to have fun and enjoy the celebrity-like experience and royalty in this hotel with the world-class service. It is also one of the 5-star hotels where you both will be romancing this 14th Feb.
La Ville Hotel
With large and comfortable rooms offering amazing views to the guests, this hotel can be the best spot for the couples to enjoy their staycation in Dubai with a relaxing vibe and aura that will take the holiday fun to another level.
Address Boulevard
Located at a 7-minute walk from the Dubai pride Burj Khalifa, this hotel is the aptest place to stay with swimming pools and the amazing view to the Burj Khalifa. Also, if you are coming for leisure, shopping, vacation, or business meetings; this hotel will make your visit worth it for sure.
Address Dubai Marina
This hotel is directly linked to the Dubai marina with merely a minute away to enjoy the holidays to its fullest with the one you love the most. From amazing rooms and the best service, your staycation in Dubai will be just spectacular for sure.
Hyatt Regency Dubai
This hotel is the heart of the emirate and staying here is of pleasure for sure. Not only on valentine's day, but this property is also one of the most known waterfront promenade located at a walking distance from the gold souk and a 15 minutes' walk from the airport.
Rove Downtown
From professional staff to the clean and comfy rooms, this hotel is the one that offers it's guest everything that is needed to make the vacation worth cherishing and remembering. Apart from this, guests can also enjoy the high-rated breakfasts here in this property and can explore the culture of Dubai without any hassle.
Fairmont The Palm 
Located at Palm Jumeirah, this property offers amazing views and satisfying views that will make every morning more special and every evening relaxing and soothing. With many facilities like pools, bars, bakery, and restaurants; persons staying here will have ample satisfaction of visiting Dubai.
What are the Best Things to do on Valentine's Day in Dubai?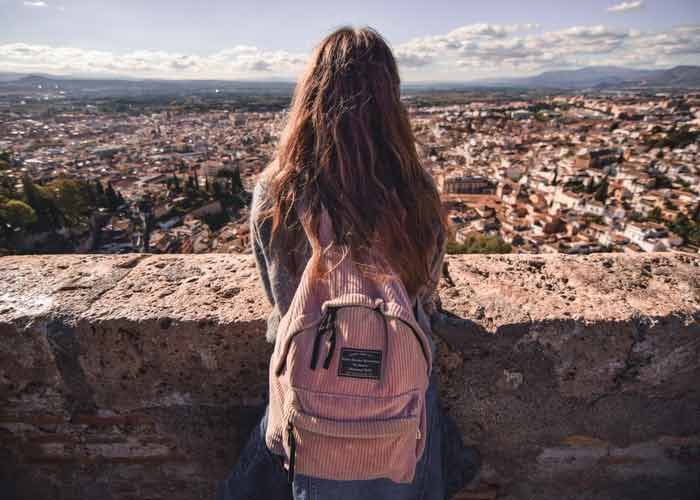 Deciding what are the best things to do on Valentine's Day in Dubai is indeed one of the most daunting tasks as this place is loaded with a the plethora of options that makes Dubai the best spot for Valentine's celebration.
Here, a list is given that can be your ultimate solution to make your day wonderful. Pick a Valentine personalized gift and choose the activity that will take your surprise to another level of happening:
Atlantis Aquaventure Waterpark
If you are a couple who is searching for some adventurous spot to spend valentine's day in Dubai, then this waterpark is the one that will no doubt take you to the aisles of thrilling experiences underwater and sense of weightlessness.
Helicopter tour above the skyline of Dubai
If you and your partner are visiting Dubai for the first time, then the best way to have a tour of the emirate is via helicopter ride. This will no doubt be one of the best valentine's day activities for sure and you can have the quality time together holding hands in the heights of the sky below the clouds.
Shuiqi Spa
Holidays are meant to give you some time with your loved ones and when you are in Dubai, you cannot miss the exotic spa sessions here. So, this 14th Feb 2020, rejuvenate your love with the feelings of togetherness and relaxed body and mind with a soothing spa at the mentioned place.
Win Free Burger at Le Burger Till 8th Feb 
If you have the talent to beat anyone at "rock-paper-scissor", then why are you wasting your potential as here in this amazing dining place, you can visit and have food for free by just beating their staff at this most popular and fun game. Here, at this place, you can make your breakfast, brunch, lunch, or dinner more fun and worth cherishing.
Experience Outdoor Cinema with Your Bae
You love star gazing and she wants to watch a movie! Confused about what to do? Do both by catching the amazing night show at outdoor of the latest movie under the shade of stars and hand in hand with your love and have the perfect movie night this valentine's day in the United Arab Emirates!
Hot Air Balloon Rode to Explore the Skies of Dubai
Now, if you are no comfortable in the helicopter and looking for some safer way to make the most of this romantic day, then going for a hot air balloon ride is also a fascinating option to go with and have fun. So, just hold the hand of your beloved and glide over Dubai to have this amazing once-in-a-lifetime experience.
Catch a Show at Dubai Opera
If you and your sweetheart are music lovers, then what about making valentine's Day more special with the magic of music! Just get yourself a cab and jump in Dubai opera at the new opera district to have a spectacular time in the musical surroundings as this will be the best valentine celebration in Dubai for sure.
Explore Wildlife at Green Planet
Want to have some amazing experience on this 14th Feb that will have an impact on you for a long time, then give life to your animal spirit by getti8ng close to monkeys, squirrels, piranha and many more species that will make you go wow over them.
Jumble, Al Barsha
If you are also a fan of thriller and mysterious puzzles and movies, then this might be your cup of tea to have an amazing and off-beat experience of valentine's day.
Learn diving at al boom Dubai
Know how to dive or want to learn diving, this is the best place to test your skills. Just have the best experience in the water away from the crowded city and get rid of stress and problems for a while and dive deep down in love as well. This will indeed be the best way to begin your valentine's Day in Dubai.
What are the Best Places to Visit in Dubai on Valentine's Day?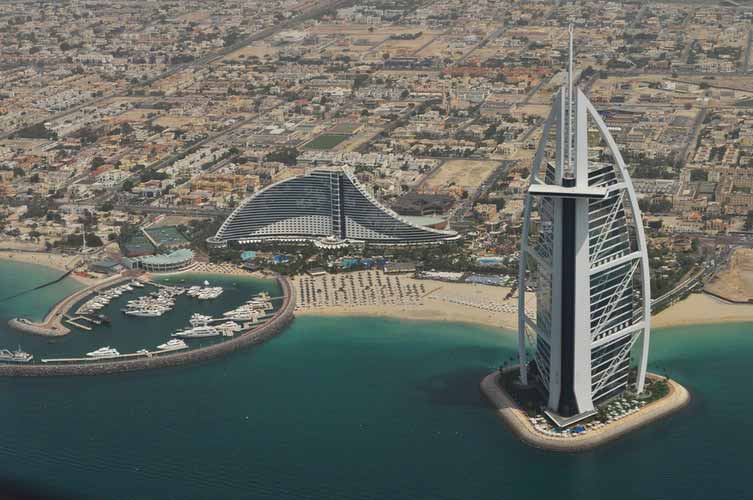 Dubai is no doubt one of the best places which are treasured of spots where one can have ample satisfaction of spending Valentine's Day. If you are also confused which is the best place for Valentine's Day in Dubai, then your solution is given in the list below:
Check here and be sorted for the best experiences of life:
Five, Five Palm Jumeirah
Make your valentine week more special by wandering in Dubai beaches by this new and amazing beach club and just relax your body and mind in sunny sunshine and have a look at the Dubai marina skyline that will make the time more beautiful. The amount you pay is worth and is redeemable at food and drinks.
Address Downtown
One of the finest places that can be separated from the piles of commoners is the one mentioned as it falls under the category of the heart of Dubai. From eating to relaxing to wandering to enjoying; this spot is the one that has its own fan base. You can find the best valentine's day gift for him in Dubai and can make him feel special with your love.
Bab Al Shams Resort & Spa
An odd one out in the whole list, this place is something where you can have one of the best dining experiences not in Dubai, but away from the city lights and sound, somewhere you and your love will be enjoying at their personal pace.
French Bistro Couqley In Jlt
If you want to have the Parisian styled experience to make valentine's day special in Dubai, tug the heart-strings of your partner in the romance fused ambiance which also offers a delicious menu to give couples ample satisfaction.
Bbq Donut, Dubai Creek Golf & Yacht Club
Want to have fun and amazing experience to have a meal? Get the job done amazingly at this divine and interesting place where at Dubai creek to have food on floating doughnut.
Noire, Fairmont
Have ample the satisfaction of culinary adventure by having dinner in the dark in Dubai at Noire and make the most romantic day more special and memories worth remembering for a lifetime.
Dhow Cruise
Want to have a look at the culture and rich heritage of old Dubai and Dubai, then just jump on the dhow cruise with your beloved and you both will have the best time together for sure.
Dubai Miracle Garden
The definition of love and romance is incomplete without the beauty and the charm of flowers and vice versa. So, make the love season more special by visiting the incredibly beautiful and gorgeous garden that is loaded with amazing flowers and varieties perfect to leave you aw-struck.
Burj Khalifa
A name that needs no description in the whole world is indeed Burj Khalifa; one of the tallest buildings in the whole world and when you are in UAE and that too in Dubai, then you surely can't miss visiting here, for sure.
Dubai Frame
If you are visiting Dubai for the first time, then you will surely be curious to see old and new Dubai. Visit this amazingly long and wide frame and enjoy an hour tour to have a satisfactory visit here in this UAE emirate.
Best Valentine Events in Dubai 2020 

Here, a list is given consisting of a round-up of events, parties, night outs and activities heading in Dubai for 2020 Valentine's Day. We hope this list of Valentine's Day ideas in Dubai is going to be your easy to go one for partying and staycation in Dubai, UAE!
So, scroll down to choose the event you are heading to:
Fogo de Chao
Treat your love of life at this amazing restaurant on the eve of valentine's day 2020 and make this day the most memorable for him or her with the finger-licking food served here. From ambiance to the sophistication and deliciousness and the varieties of cuisines served, every parameter will give the couple the best time together.
Dates and timings: 13 – 15 February (07:00 pm onwards)
Location: central park towers, DIFC
42.   Cavalli Club Dubai
For valentine's day 2020 in Dubai, this club cum bar will be offering unlimited drinks and cocktails so that couples visiting here can make the most of the time and have an amazing night dancing, grooving, and enjoying at their best. This name is one of the best nightclubs in Dubai and in the whole UAE that will also be giving welcome drinks and the theme of decoration will be inspired by the venus.
Dates and timings: 14 February (08:30 pm – 04:00 am)
Location: The Fairmont Dubai, sheik Zayed road
Coca Cola Arena
For the ones not interested in nightclubs and dancing and want to have some real fun this 14th Feb, then here at Coca Cola arena, they can catch the Maluma, the Columbian pop star performing live. This is going to be the best and top valentine's day events in Dubai 2020. One can also witness here Shakira, Madonna, Ricky Martin, and Thalia who are going to take the celebration to another level for sure. This event is going to be the best time when you can ask for the valentine day gift delivery in Dubai to make the special person in life feel more special.
Dates and timings: 14 February (08:00 pm onwards)
Location: Coca Cola Arena, city walk
Bollywood Parks Dubai
If you love listening to the voice of Sanam and Sanah, then this Valentine Week, catch Sanam band and Sanah performing live at Bollywood park Dubai and make your love season more amazing and worth remembering.
Dates and timing: Friday, 07th Feb 2020
Location: The Rooftop Lounge, The Royal Ascot Hotel, Khaleed Bin Waleed Road, Bur Dubai
Crowne Plaza, SZR
Make the most romantic day more special and fun by diving deep into the soothing Sudanese songs with famous Sudanese singers like Mohamed Basheer and Meyadah Gumeraldeen. They are surely going to take the celebration to another level with the charm and the magic of their voice.
Dates and timing: Feb, 14th 2020
Location: Jameera hall, Crown plaza hotel SZR, Dubai Sheikh
RIVA Beach Dubai
Enjoy an amazing and blissful date with your Valentine, this 14th Feb with the wonderful guitarist and just lost in the soothing music and ambiance at this beach. If you are looking for a way to propose your man or lady, then you can pair the evening with an exotic token of love by ordering Valentine's Day gifts online in Dubai and get on your knees to propose him or her. This proposal is surely going to write the eternal love story of yours.
Dates and timing: Friday, Feb 14, 2020, at 06:30 to 10:30 pm
Location: RIVA Beach Dubai, Building 8, The Shoreline Palm Jumeirah Dubai, 75870 Dubai, United Arab Emirates
The Sustainable City
If you are a married couple and want to reignite the passion in your love, then this place can be your rescue for sure this 14th Feb as you can have fun here by crafting and can also bring your kids to make them enjoy.
Dates and timing: Thu Feb 13, 2020, at 04:00 pm
Location: The Sustainable City, Alqudra Road, Dubai, United Arab Emirates
Dubai Marina Pier 7
Enjoy the romantic and cozy dinner at this luxurious Cruise at Dubai Marina with your love of life and leave no stone unturned in making him or her feel the utmost important and loved. From drinks to food and celebrity-like treatment, everything here will make your celebration more amazing for sure.
Dates and timing: 14th Feb 2020 from 8:30 pm – 10:30 pm
Location: Dubai Marina Pier 7
Tong Thai
Start your day of love having amazing wanderlust brunch at this beautiful place in Dubai and your and your one and only will surely have the best day of togetherness here.
Dates and timing: Fri 14 Feb 2020, 7:00 pm onwards
Location: JW Marriott Marquis, Business Bay, Dubai, UAE.
Roberto's
One of the renowned names in Dubai limelights and highlights, this place is offering an unending journey of romance the whole night where you and your sweetheart will dive into deep feelings of passionate love and romance. From the best dining experience to the cozy and soft ambiance, and of course, with the soft music in the background, this night is going to be your best night in Dubai for sure.
Dates and timing: Fri 14 Feb 2020, 7:00 pm onwards
Location: Roberto's
So, here is all that you need to know before planning to spend your Valentine's Week is one of the most amazing and treasured places in the UAE i.e. Dubai. For more information about this Emirate, you can also check out our Dubai city information page that will be a guide for you to make the trip hassle-free and convenient.
So, just pack your bags and leave all the tension and stress behind as here, one thing that will be needed is LOVE. And, of course, you can pair your feelings and emotions with a token of love that can be an exact replication of your heart from our extensive and exclusive collection of Valentine Day gifts to UAE as there could be no better carrier of feelings other than gifts, undoubtedly.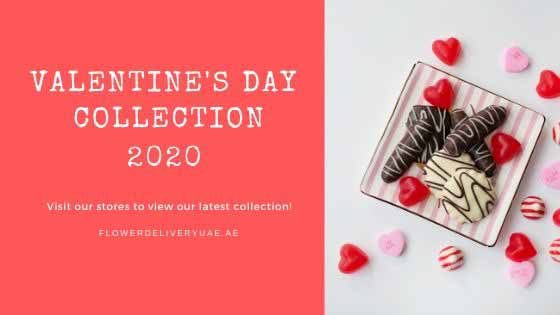 So, make your Valentine celebration in Dubai more special and remarkable and have the best Valentine's Day!!!