In every way, mothers are blessings of Allah and loving creature whose heart is filled with care and love. There is no substitute for a mother's love, and every human being needs it. Human hearts are soothed by the warmth and safety of a mother's love, nurturing, cherishing, and warm. Moms take care of their children in every situation and support them at the end of their lives. Only a mother can make their child strong and give them unstoppable courage and love that no one can get anywhere else. Mothers nurture their children at every stage of life by being a safe and indulgent harbor.
There are so many relationships that make life more soothing for a man. However, the mother is unsurpassed. All over the world, Mother's Day is celebrated just as a way to honor mothers. A day filled with enjoyment and anticipation is the perfect day to honor moms. Flowers, cakes, chocolates, etc., are the best options to express your mother's love and care on this special day and realize how much she means to you. You can send Mothers Day gifts to Dubai online from any gift store to pamper your darling mother.
When is Mother's Day in UAE?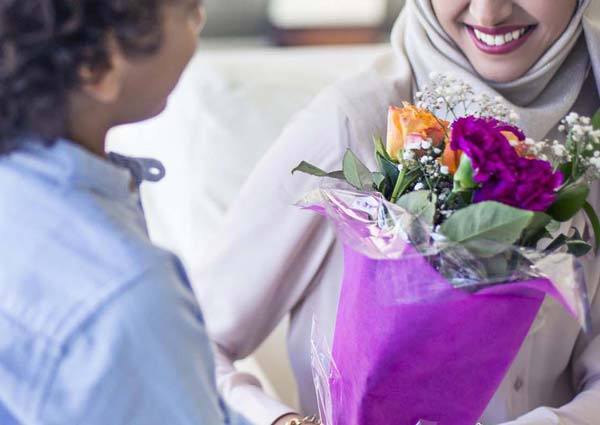 There are several luxuries and entertainment options for its residents that make Dubai one of the most beautiful places on earth. As a day or occasion to express your gratitude to and adoration of your loving & caring mom, Mother's Day plays a significant role in your life. In family life or our society, mothers play an unmatchable role, but the dates are not permanent in different countries, and they change over time. When someone is suffering, they realize how soothing the love of their mothers is. To a child, their mothers represent heaven on earth.
Mother's Day in UAE 2022 is celebrated with enthusiasm and excitement in the United Arab Emirates on March 21st. The celebration of Mother's Day is at its peak in Dubai and all over its area. On Mother's Day in the UAE, there will be many public events and entertainment venues across UAE. Mum enjoys going shopping at the mall or having a fine dining meal at a restaurant. Occasionally, however, the entire celebration occurs within the confines of her own home with her whole family present.
The UAE does not celebrate Mother's Day on the second Sunday of May like many other countries. Instead, mother's Day and Father's Day are celebrated on the 21st of each month — March for Mother's Day and June for Father's Day. So, now you know when is Mother's Day in UAE, get your hands on special gifts or send flowers with cake Dubai to make your mother happy.
History of Mother's Day Celebration in UAE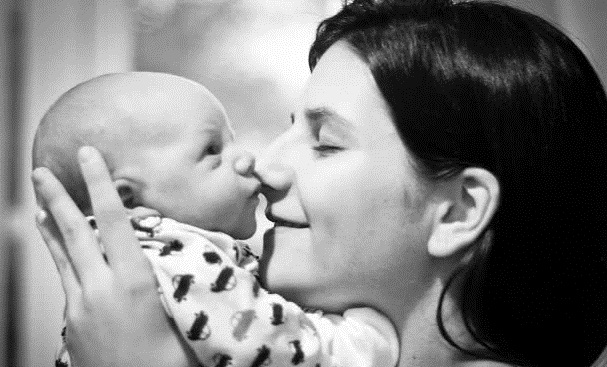 Besides UAE and particularly Dubai, the other countries celebrated mother's day with great fervor and acknowledged the sacrifices a mother makes. Around the 21st March of every year, most Arab countries celebrate mother's day.
Egyptians were the first to start their campaign for Mother's Day or observe it in American countries. The group wants to emphasize the importance of mothers by arranging a variety of activities and campaigns. Dubai will celebrate Mother's Day on Sunday 21st, March with great fervor. Mothers are the kindest persons in the universe, and they only need respect and appreciation in return.
It was in the United States of America that the first Mother's Day celebration was held in 1908. The day was celebrated in honor of the mothers who sacrificed their whole life to make their children's lives a better one. However, it is not considered a traditional celebration. Mother's Day celebrations follow the lunar calendar. The tragic folklore legends of mother's day are also quite common.
Islam does not emphasize Mother's Day, but it does teach kids that their mothers should be given priority over their fathers. Therefore, moms must be honored and respected.
Mother's Day is observed on 21st March in the United Arab Emirates, but it is celebrated on a number of different days around the world. A sweet smile on your mother's face is the best way to honor her merriment. Giving gifts and treats to moms on her special day is a way to show her what a great mother she is and to recognize her importance in her kids' lives. It's not just about appreciating mothers' sacrifices, efforts, and love, but also about making their sons and daughters proud of their parents with every action.
Mother's Day Gifts & Best Places to Celebrate Mother's Day 2022 in UAE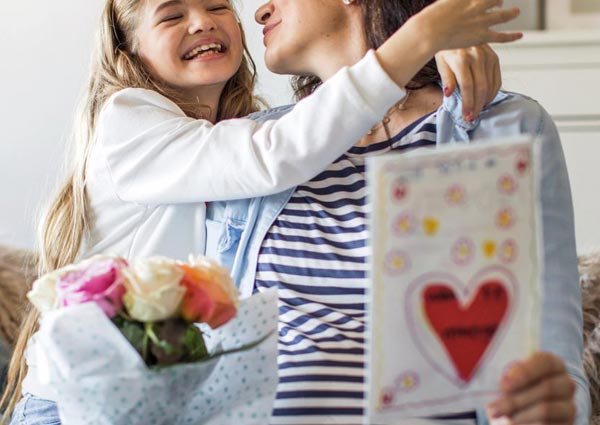 You should never underestimate the importance of showing your mother love and appreciation 24 hours a day, 365 days a year. However, it takes a mountain to make her heart flutter and her eyes water on Mother's Day. It is the time to celebrate the annual holiday with family dinners, fun times together, and gifts. Do you need inspiration? The act of giving doesn't have to be labor-intensive or expensive. It just has to come from the heart. Where do you begin?
This Mother's Day, top your words with these unique gifts that will melt her heart. We have also included some amazing places where you can celebrate Mother's Day 2022 in UAE. Explore the list here –
1. Shopping for hijab at Naik Souf Market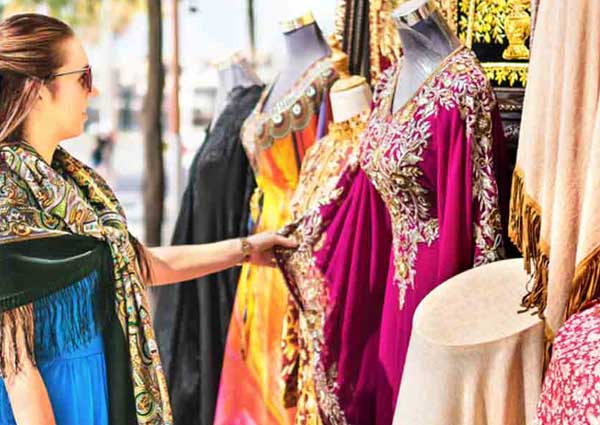 Take your mother to Naik Souf, a market famous for its Hijabs made up of fine fabrics and beautiful colors. Make sure it complements the personality of your mother. Additionally, hijab wearers can find fashionable and innovative accessories on the market.
2. Dine at AKA Restaurant and receive free gifts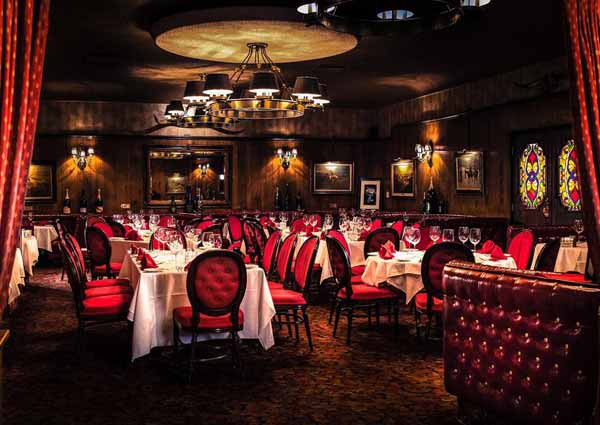 There will be a giveaway for the first 50 mothers to dine at the Asian-fusion restaurant AKA on Monday, March 21. Every mother will receive a beauty product sample bag and a voucher for 20% off Madi International items (available on their website). Each mum who comes here on her special day will be entered into a raffle for two large boxes full of premium hair and beauty products worth Dhs1700.
3. Show Love & Care with a Bouquet of Carnations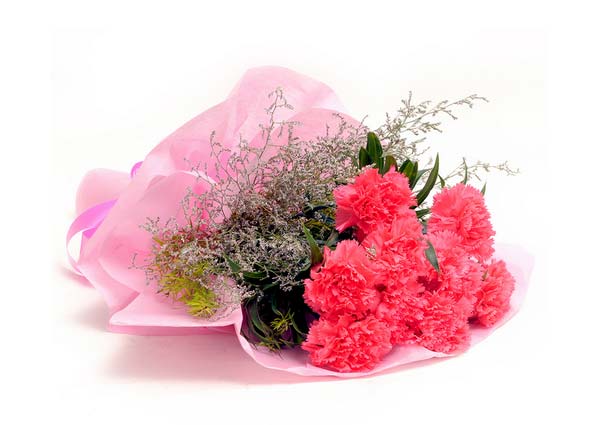 This is an unprecedented gift! The carnation is the official flower of Mother's Day and a symbol of love between mother and daughter. The only logical thing to do is to give her a bouquet of carnations. Your mom will surely love these beautiful blossoms with their cute petals and decent fragrances. If you want to give your mother something special on Mother's Day, consider pink or red carnations.
4. Jewellery Paradise in Dubai Gold Market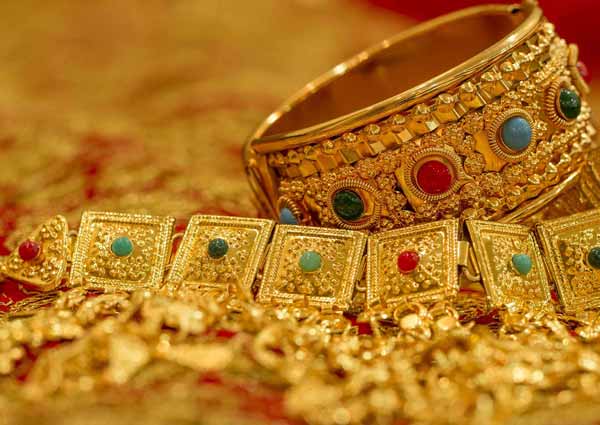 The Dubai Gold Souk is a traditional market that is (both figuratively and literally) a gold mine. There are hundreds of stores that sell gold jewelry as well as silver, diamond-encrusted, and precious gemstone jewelry. Most of the jewelry has an Arabic design. Make sure you take your mom to the glittering bazaar and buy her some authentic and rich jewelry.
5. Baking a cake by yourself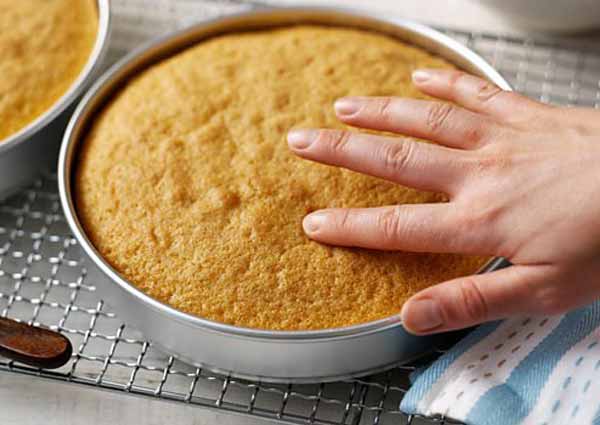 A cake baked by you is one of the few gifts that will get your mom all giddy and broadcasting to even the unheard-of relatives. Prepare any delicious recipe from the internet and make her feel proud and happy with a stay-at-home celebration. You don't even need to be a seasoned baker to make this a show-stopping gift. A Mother's Day cake can always be ordered from an online bakery if you don't have any culinary skills.
6. House Managing for a Day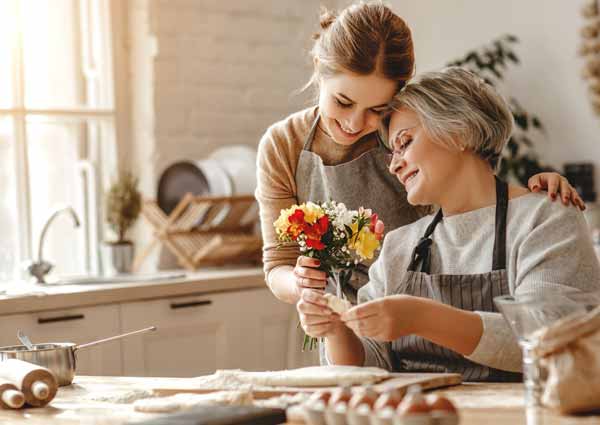 Well, this shouldn't be limited to only one day! It will sweep your mother off her feet even if you sweep the whole place on your own. She will also appreciate a well-deserved rest if you prepare her entire meal, do her laundry, run errands, and do other tasks she does alone on a daily basis. She can also pamper herself at home with an indulgent spa experience.
7. A three-course meal at the Prato Restaurant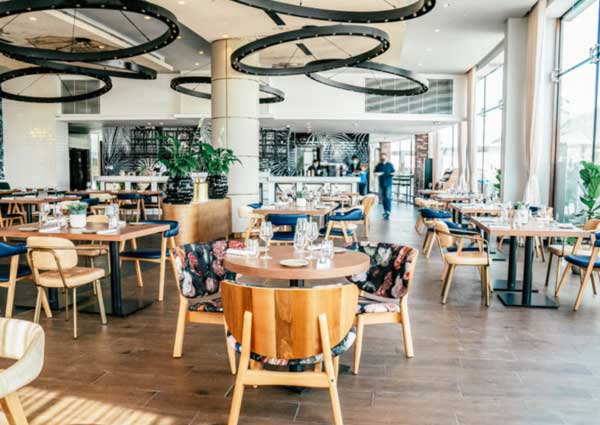 The best dining and afternoon tea deals for Mother's Day 2022. On Sunday, you can enjoy a hearty three-course meal at Trump International Golf Club's authentic Italian restaurant for Dhs199 (per person). There are plenty of views on this 18-hole Gil Hanse-designed course. There is a shrimp cocktail, chicken liver pate, roast beef, and chicken on the menu. Those who are vegetarian can choose roast nut and mushroom wellingtons with pesto. In the dessert menu, you will find sweet crème Brulee, sticky toffee pudding, and chocolate brownies. In addition, everyone will receive a complimentary glass of sparkling grape juice on arrival.
8. A Trip to the Flea Market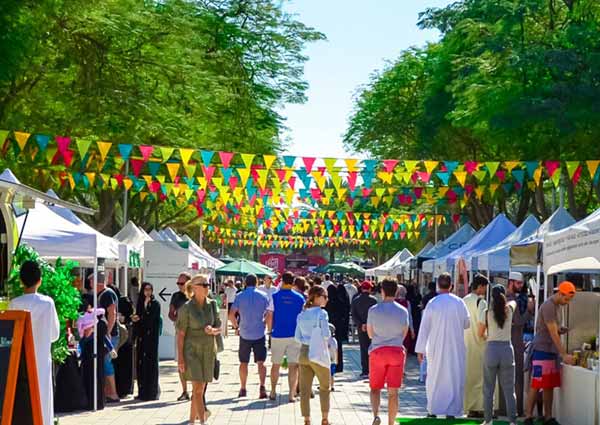 Enjoy a day of your busy schedule and stroll leisurely through the Flea Market, a haven for shopaholics and foodies alike. She would appreciate your company there. Markets are the best for buying household items, clothing, ceramics, books, antiques, and handicrafts. There are dozens of street-food shops and cafes where you can shop, eat, and enjoy.
9. A six-course lunch at Certo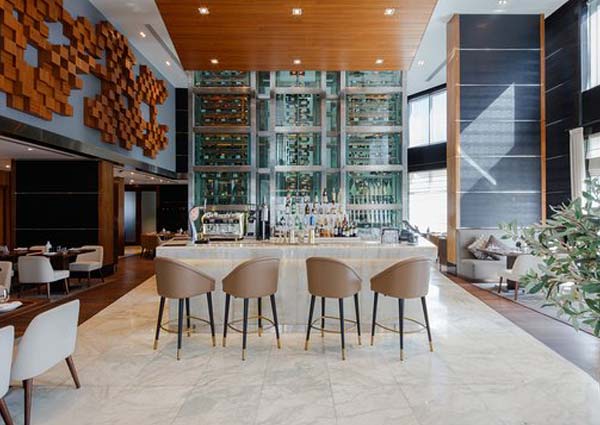 On Sunday, March 20, diners planning to eat out should head to the Italian restaurant Certo. Families can enjoy a six-course meal and half a bottle of wine for just Dhs149 per person, which makes it a decent value. Kids under 12 eat for free, so it's perfect if you've got small children with you.
10. A delicious dinner at the Burj Al Arab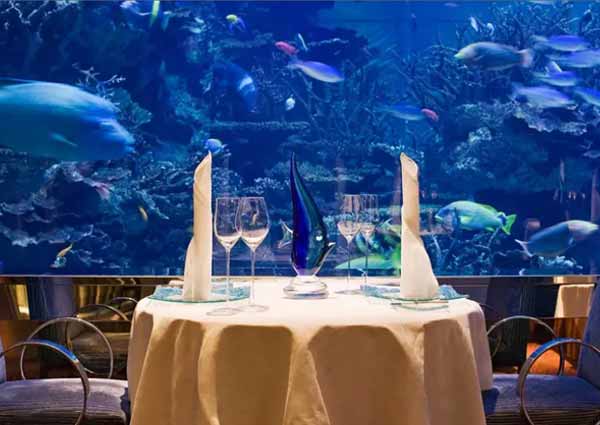 Burj Al Arab offers exclusive dining, a romantic atmosphere, mouthwatering food, and a spectacular view for the perfect dinner for mom. With mouthwatering buffets and picturesque views, this place is amazing. Gourmet dishes are prepared by the best chefs in the world.
11. Café Society gives mom a free meal
Find out where to dine and how to enjoy afternoon tea this Mother's Day 2022. Mums can enjoy a free meal on Monday, March 21, so you can treat her to a breakfast, lunch, or dinner while watching the pennies. During the hours of 9 am-11 pm, we will give you mum's course as a free gift when you order two main courses. If you sit down for an elegant breakfast here, you can choose classics like eggs benedict or toasted French brioche. Later in the day, you can enjoy salmon linguine and Portobello truffle risotto, among other stylish dishes.
12. Visit Burj Khalifa for a Staycation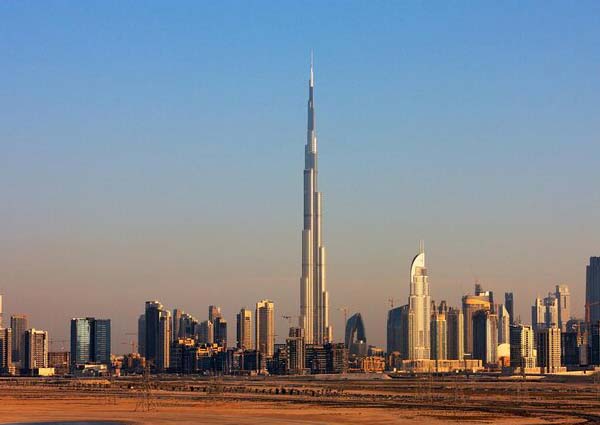 She deserves a much-needed vacation since she had no holidays or rewards the entire year. Staycation in Burj Khalifa is the perfect way to give your mom the gift of travel. Dubai's wonders can be enjoyed from the Burj Khalifa residence, where you can take a good wander and enjoy the views. Who knows what lies ahead? A day of sightseeing, delicious meals under the shade of Burj Khalifa, and breathtaking views.
13. Dinner at Address Downtown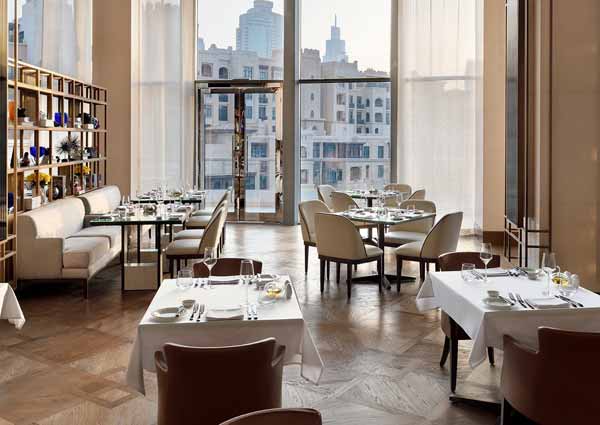 On Monday, March 21, enjoy a three-course meal overlooking the Burj Khalifa for Dhs175 (per person). Mum eats free. A three-course meal and welcome drink are complimentary for one mother per group. It's a good idea to reserve a table ahead of time – Downtown Dubai's sparkling lights really enhance this deal.
14. High Note Pool & Sky Lounge pool day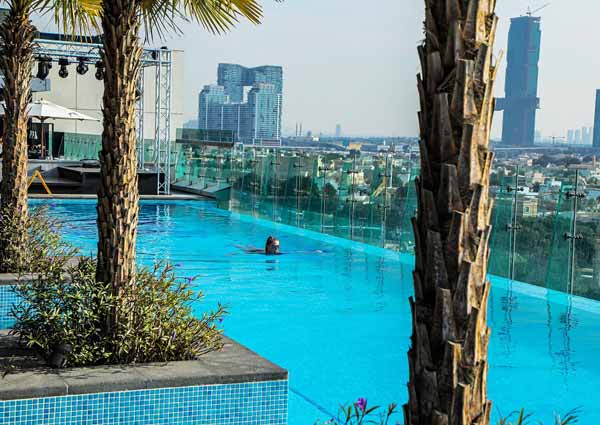 In case you're a mum yourself and looking for a good deal (and thus, an excuse) to relax by the pool, High Note Aloft Mina has what you need. The price of Dhs75 includes access to the rooftop pool, a soft drink, the main meal, and a complimentary shisha. Kids can get a meal and a drink for Dh35 if you have them with you.
The Final Words
In the UAE, the mother's name has always been sacred. It is no wonder residents of the country celebrate this day. Every mother, regardless of culture and background, is remembered on this day for her valuable contribution to the family, society, and nation. There is a custom that on Mother's Day, you should visit, give flowers and gifts, expressing all respect, not just for your own mother but for all mothers.
The top Mother's Day gift ideas mom will love come to an end. Whenever you give her a gift, the most important thing is that she feels loved. Plan ahead for Mother's Day now that it's getting closer and closer! It is the perfect time to express all your love and respect for your mother. Remember to do it every day of the year as well!
You can avail of online cake delivery in UAE from Flowerdeliveryuae.ae very easily to make special occasions like Mother's Day, Father's Day, Birthday, Anniversary, and many more with zero effort.