So finally, the time has arrived to switch off the lights and ask your neighbors whether they want to see a trick or they are offering you delicious treats as its Halloween Time you guys!!! Yes, as we have entered in October, you must have seen your market loaded with big and small, round and oval, pumpkins in all shapes and sizes. And, also everyone has started picking out the costumes so that they can be the best witch or Vampire to scare the hell out of their friends, as this is what Halloween is all about and looking for the best Halloween gift ideas to send to their friends on this enchanting occasion.
Here, some of the amazing things like something about Halloween, the best gifts ideas, party ideas, and how can you celebrate Halloween in Dubai are listed below so that you do not miss any excitement.
So, let us get started:
What is Halloween?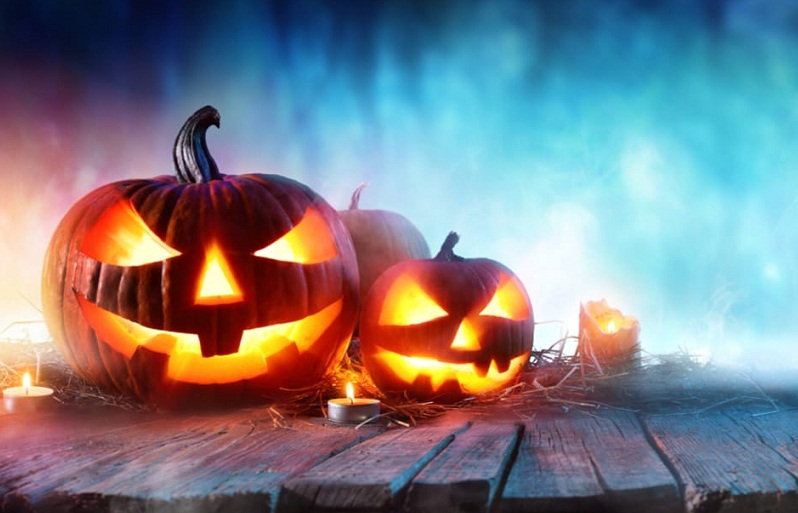 The origin of Halloween is not something that is added in the calendars tomorrow as it dates back over two centuries. Amazed? Well, wait for a minute, earlier this occasion was celebrated on the night before New Year and they also believed that on this day, the boundary between the livings and the deads blurred out and ghosts returned to their places from the world of deads to the world of livings and this night begin to be known as Hallow's Eve and later as Halloween.
Have Spooktacular Halloween in Dubai 2022
Will you be in Dubai this Halloween this 2020? If yes, then you are going to have the best celebration ever as Dubai will be gleaming up all to welcome the outstanding occasion. If you are thinking about what will make Dubai so special, then here are some places and events that you can experience here in October to celebrate Halloween.
So, have a look at the list of the best places and events for Halloween in Dubai 2022:
1. Enjoy amazing Halloween theme parties and brunches at the shores of Palm Jumeirah as Atlantis The Palm will be hosting several eye-catching and breath-taking events on 31st October 2022.
2. Halloween is all about frightening and tricking each other and if you want to get away from all this, then Candypants is the perfect place for you. This land is organizing a yacht party for Halloween called "Mega Yacht" that will keep you away from frights up to 4 hours straight.
3. If you want to do something special and unique on this day, then you can go for celebrating Halloween in Brazilian style at Crowne Plaza Dubai from 7 pm. Just wear your scariest costume and enjoy free drinks on the house.
4. Have an amazing and outstanding Halloween dinner away from the crowded Dubai at COYA Dubai. Here, you will be served with the best spooky bash at all gingered up place that is decorated with eerie accessories making the place Halloween ready.
5. All you guys, ready to jump from your chairs as Drai's Dubai is going to throw a huge and spooky Halloween bash with branded DJs playing breath-taking music that will leave the chance to leave you amazed.
Eerie and Spine-chilling Halloween Part Ideas
Are you also planning to throw a Halloween party this year? If yes, then here are some eerie and spooky party ideas to spellbound the crowd on October 31st, 2022. Have a look at the list:
1. Organize Halloween Trick-or-Treat
To make your Halloween party super fantastic, innovate your candies and cookies that you are going to serve in the party offer the kids for trick and treat. Trick-or-treating is one such easy and popular way to make your guests participate in Halloween celebrations in the UAE. You can ask the parents with the children to get involved in this and for this; you can prepare some special cookies and candies personalizing them with the Halloween theme. Well, the custom is to visit the houses asking them for a trick or to share a treat.
2. Make Your Place Halloween Ready with Pumpkin Carving!
During Halloween time, you will see the markets loaded with pumpkins of different sizes and shapes as pumpkin carving is one of the most amazing ways to make your place Halloween ready and enchanting as well. You can carve funny and horrifying faces on the pumpkins to make them look eerie and also you can decorate them with the neon lights as well. By involving your kids and friends in this, you can organize a pumpkin carving competition and when you are done, you can display the pumpkin on your door to welcome guests.
3. Prepare Halloween-themed Brunch
Halloween is such an occasion that will be a perfect excuse for a themed brunch with your dear ones in Dubai. You can either plan for a family day out and can have brunch in a restaurant having Halloween buffet as an option and can beautifully enjoy with friends and family. Or, you can make your home a place to have fun with the family by having delicious home-cooked food with the festive decoration.
4. Head to a Halloween-Themed Event
If this year you are not having a Halloween party at your place, then there is no need to be disheartened as you can still have fun with your friends and family members by going to the nearby locations that are hosting Halloween parties. You can ask for costumes there and can have beautiful photos as well to hold the beautiful memory of togetherness. Then, after this, what about a Halloween dinner at some amazing place? It will complete your night
5. Arrange a Halloween House Party
Arranging a house party is indeed the easiest way to embrace the beautiful occasion of Halloween. Just call your friends and relatives and ask the kids and other family members to help you in decoration as these the decors and props are easily available in the stores in Dubai. Simply kit your house out with gleaming and bone-chilling ghouls and ghosts, arrange a Halloween dedicated song list, and at last, turn off the lights as you are ready to ghost out everyone.
Spell-Bound Halloween Gift Ideas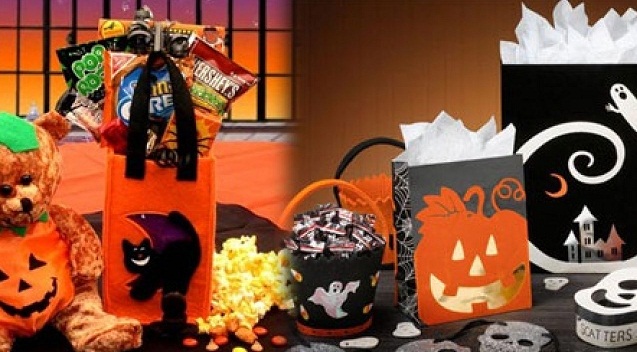 After you know how can you decorate your place and can make it Halloween ready to enchant and charm everyone around, have you thought about what gifts you are going to greet your guests? Not yet? No need to be worried as there are some amazing gifts that you can consider to make your guests feel super amazing when they will open your quirky parcel.
Have a look at the top 10 quirky and bone-chilling Halloween gift ideas:
1. Halloween wish bracelets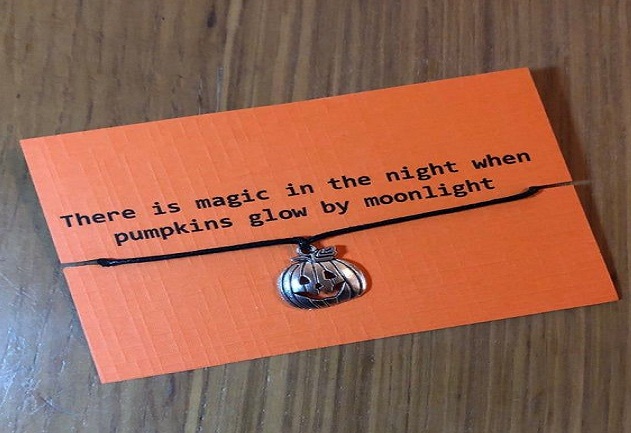 Give your dear ones an enchanting wish bracelet on Halloween so that they can pair it up with the Vampire or Dracula costume tricking everyone around. You can even personalize your wish bracelets and pendants to add some special touch to them.
2. Halloween wine glasses
If you are searching for a gift for your friends who have come over and make your party night more amazing and interesting, then a pair of wine glasses decorated and themed up with the Halloween party theme like Bat theme, pumpkin theme, Vampire or the Dracula one will be an innovative gift option.
3. Halloween posters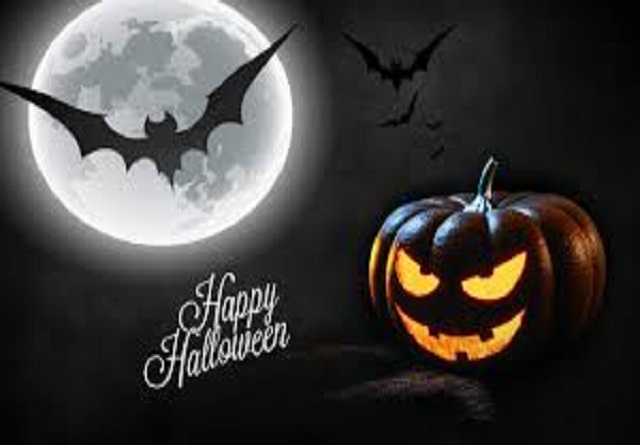 Are you invited to a Halloween party and want to make some contribution to the decoration? You can go with Halloween posters that are having dark themes with flying bats, glowing pumpkins, horrifying Vampires, and spine-chilling Dracula. These posters will add more spark and horror to the party for sure.
4. Personalized Halloween Cakes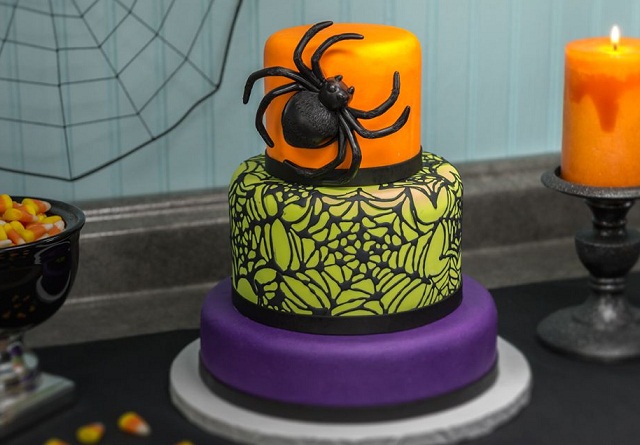 What else can make parties more special other than cakes? Here, we are not talking about the simple and normal cakes, but the theme cakes that can ginger up the celebration more amazingly. For Halloween, you can go with dark theme cakes that are having horrifying Vampires and Dracula on them. You can also go with a pumpkin theme cake if you want something quirky and interesting.
5. Halloween Themed Masks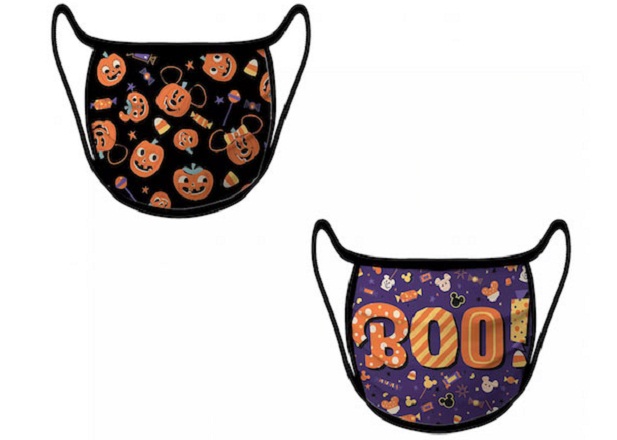 Well, everyone knew that pandemic has hit all of us and that wearing the mask and carrying sanitizers is the new normal now. But, there is no more need to wear boring masks when you can personalize them according to the costume you are wearing. You can choose themes like bats, skeletons, vampires, and glowing pumpkins.
6. Halloween decor items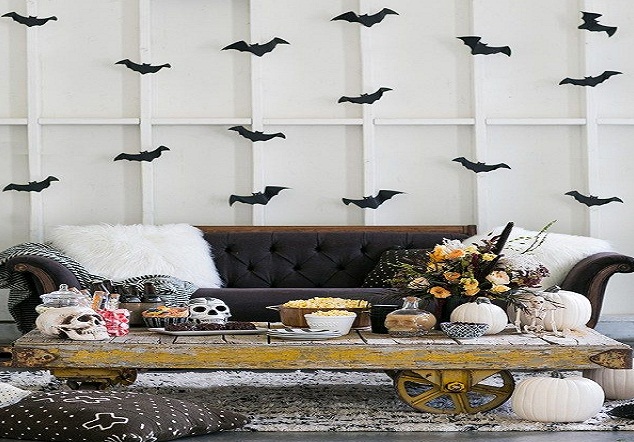 Halloween does not only revolve around pumpkins and bats used for decorating the place. But, a wide range of home décor items is available with which not only the party can be gingered up but the whole house can be made Halloween ready. From the wall hangings to the posters; there are many things to go decorating your place.
7. Halloween treat bag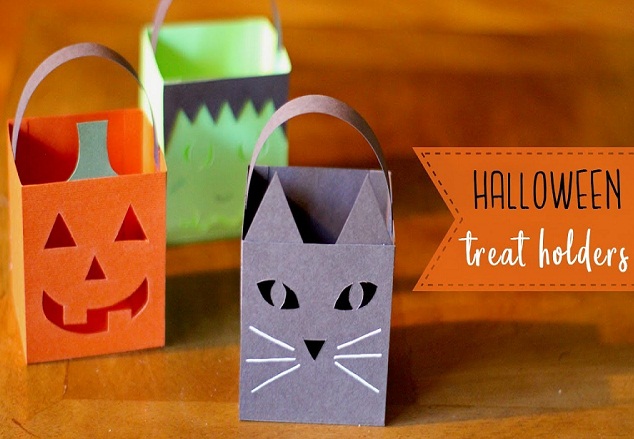 If you are looking for the gifting solutions to make the kids in your family happier and excited for the Halloween, then what about personalized trick or treat bags with which they can ask for the treats to everyone. They will be very happy having their special bags matching to their costumes.
8. Halloween costumes
Now, as we know that this festival is all about tricking and horrifying each other and in this, special customers play a very special role. If you want to gift someone something very special, then you can get them a beautifully designer Halloween costume as a gift. You can find one easily from the market or from the online stores.
9. Halloween Cookies and Cupcakes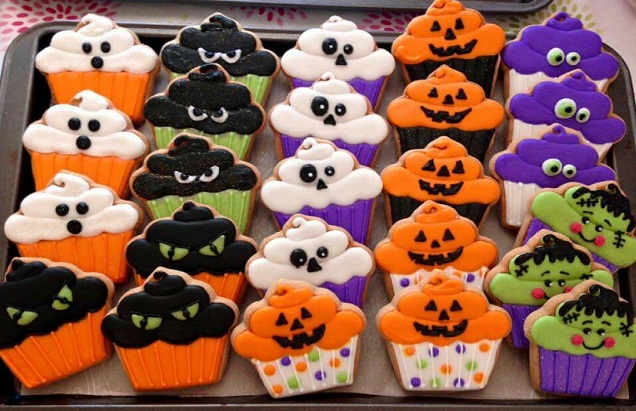 To serve the guests at the party or for wishing the dear ones on Halloween with something special, you can choose to send them a horrifying hamper having personalized and Halloween them cupcakes and cookies that are not only tasty but unique as well.
10. Funky Halloween T-shirts
You must have seen dresses and hoodies having Happy Halloween printed on them. These amazing clothing items can be sent to the dear ones to make their festival more special. You can also customize them with Halloween themes like bats, darkness, Vampires, Skeletons, Pumpkins, and many more.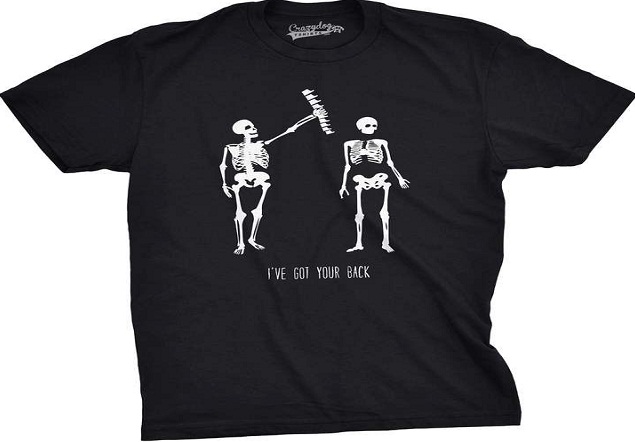 Apart from all the items listed above, if you want to send other gift items like cakes, flower bouquets, flower arrangements, and so on to your dear ones all across the UAE, then you can send Halloween gifts in Dubai online from Flowerdeliveryuae.ae. This is one such online store that is offering the customers with a wide range of gift items for almost every occasion to surprise the dear ones with a token of love and happiness.