Every year as Valentine's Day start coming more and more nearer, many guys start panicking as to what gifts they are going to select for their wives or girlfriends. Every guy wants to impress their lady love with the best romantic gift. However, coming out with new ideas every year can be quite challenging. There are many e-stores today who deal with lovely gifts for valentine day starting from valentine flowers, cakes, chocolates, photo frames, and much more.
If your beloved stay far off in another country like UAE, you can easily shop for Valentine gifts to UAE online and surprise your lady love. To help you out in flabbergasting your lady love this Day of Love, below are some amazing gifts ideas which you may consider.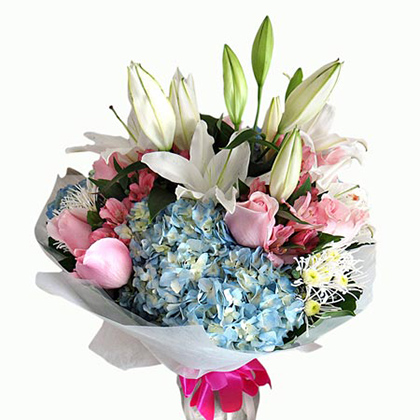 Custom Chalk-Art Gifting:
You can get chalkboards in the market in various sizes and shapes. You can also get papers which are chalk-friendly. Collect the items and prepare your own handmade chalkboard gift for that special girl in your life. You can make it sentimental, funny or romantic depending on how your partner likes it the most. She is definitely going to love this unique gift that you make for her. This along with some Valentine flowers can turn your Valentine evening magical.
A Picture Says More Louder Than Words:
Shop for an adorable photo frame and insert the picture of both of you together in it. Nothing can be as heart-touching as this gift. It shows that you are always thinking of your partner and remember all those loving moments spent together.
Why The Old Bars Of Chocolates:
Your girl might love chocolates the most and it is great if you choose to gift her favorite thing on valentine. It is time that you think of something different this time while gifting her chocolates. Choose strawberries dipped in chocolates or shop for edible bouquets of chocolates that make really appealing gift hampers for your lady. Amaze her with beautiful Valentine's Day flowers and a relishing chocolate hamper.
Date Night Planning:
This one is a really unique idea. Get a simple glass jar from any store and decorate it with ribbons. Now write down the ideas that you have for a date night with your girlfriend. You would definitely melt on receiving this gift from you and would understand how badly you wish to spend time together.
Relaxing Treat:
Your wife is surely going to thank you for this a lot. Book a spa session for your darling life partner after she returns from work and pampers her with the perfect relaxation that she deserves all the time. This thoughtful gift idea for valentine is a must try out by all the caring husbands out there.
Prepare A Complimentary Jar For Her:
Get a lovely jar from the shop and decorate it the way you like. Fill it with some lovely notes for your lady love and let her know the things that you like and admire the most in her. Any woman would love to hear praises from the most important person in her life.
There are so many other lovely things that you can do for your love like preparing breakfast for her, planning long drives and doing all those things together that you fail to do in your daily lives. If you really want to add a charm to your sense of gifting to surprise your sweetheart in Dubai by complimenting your gifts with appealing Valentine's Day flowers to Dubai, then Flowerdeliveryuae.ae is the ideal portal for you to explore. The choices are endless and prices are quite affordable.