We all know that Red Rose is the ideal epitome of love. This is how red roses have turned out to be the most romantic gift of all times. Therefore, it's quite evident that Red Roses are most preferred Valentine Gifts as well. But, do you know some special ways of gifting romantic Rose Valentine Gifts to beloved? Well then in this regards, let us help you out with some awesome gift ideas.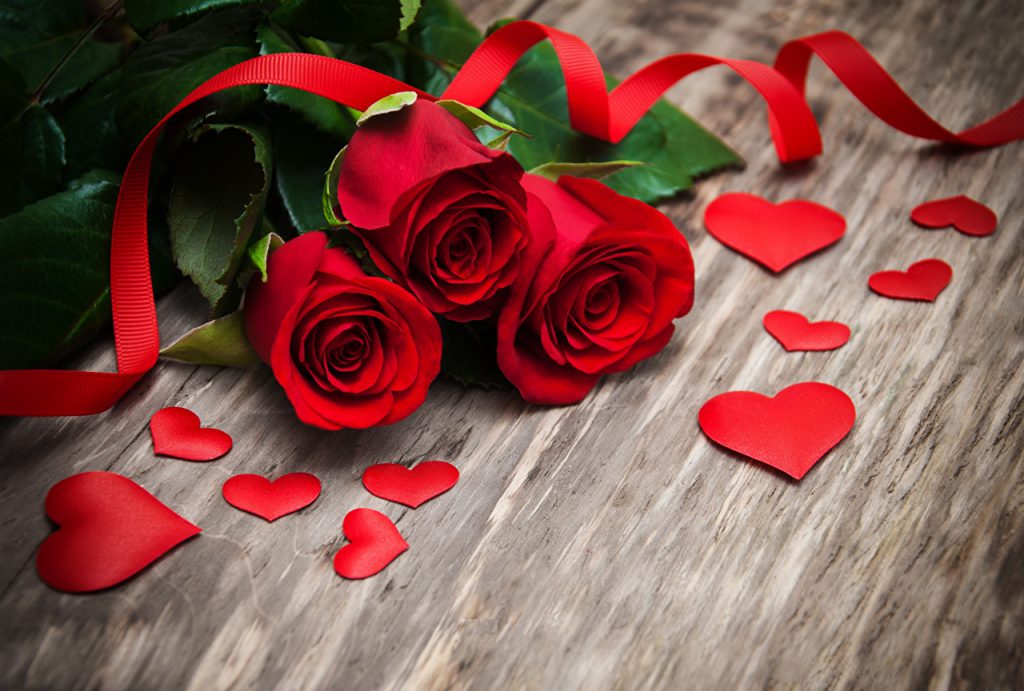 On Valentine's Day, it is obvious for the lovers to paint the city Red with the wonderful feeling of love they are feeling blessed with. Red Roses, red love gifts everywhere and red blushing faces in love add into the romantic aura of this festival of love. So, now when Valentine's Day is just a few days ahead and this becomes the ideal time to start Valentine shopping preparations, let's start it first with romantic Rose Valentine Gifts as it's a red rose that conveys heartiest feelings of sheer love in the most romantic way to the special one.
Here we go…
Red Roses Box to Take Beloved on Cloud 9
You are bored with the idea of gifting a Red Rose bunch to your sweetheart but yet not bored with the thought of expressing your heartfelt love emotions with Red Roses then this is the gift to choose. A Box full of fresh and lovely Red Roses will be a Wow gift for your sweetheart to get. Moreover, he/she is sure to feel being Cloud 9 on getting such a romantic and unique love gift.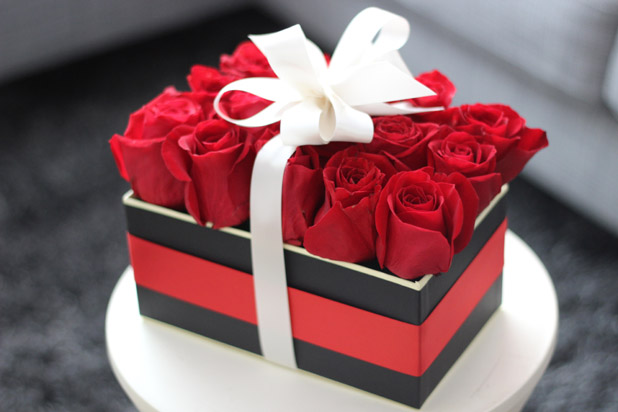 Rose Shape Pendant Set to Let Sheer Feelings of Love Remain Close to Heart!
If you want to make this Valentine's Day a beautiful one for your sweetheart then start it with first by making her feel beautiful. A Rose Shape pendant set is that perfect Valentine gift that will reflect your romantic side to her as well as your thoughtfulness too.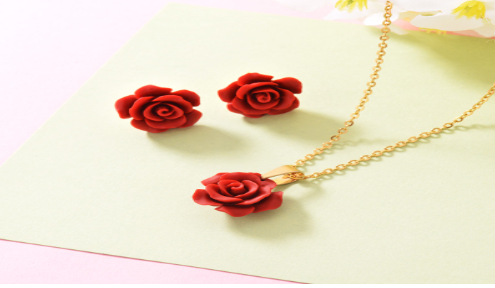 Golden Rose to Confess Golden Words of Love
If this Valentine's Day, you are heading for confessing your heartfelt emotions of love to your special one then this is what you need. Just leave the traditional way of proposing him/her for a romantic relationship, this time do it grand, do it with a Golden Rose. Find the best suitable Golden metallic Rose stick and confess your heart. This Golden Rose will definitely frame this golden moment of life in your memories forever.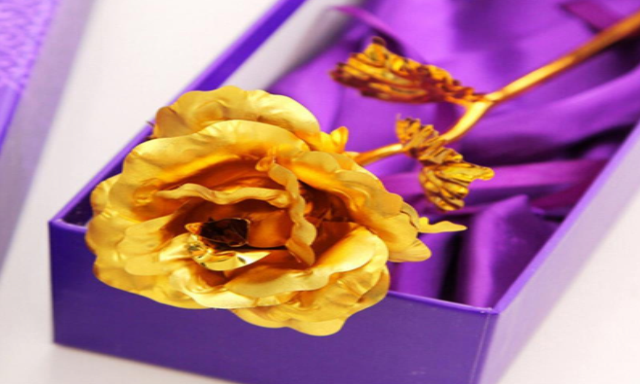 Rose Shape Cushion to Fell Comfy in Love
Indubitably, the feeling of love is the most beautiful thing to experience. To make it more romantic and worth dreaming for, here is this wonderful Romantic Rose Valentine Gift idea. A Rose Shape cushion is sure to make those romantic dreams more comfy and memorable for your sweetheart. Moreover, it will definitely reflect your romantic side as well.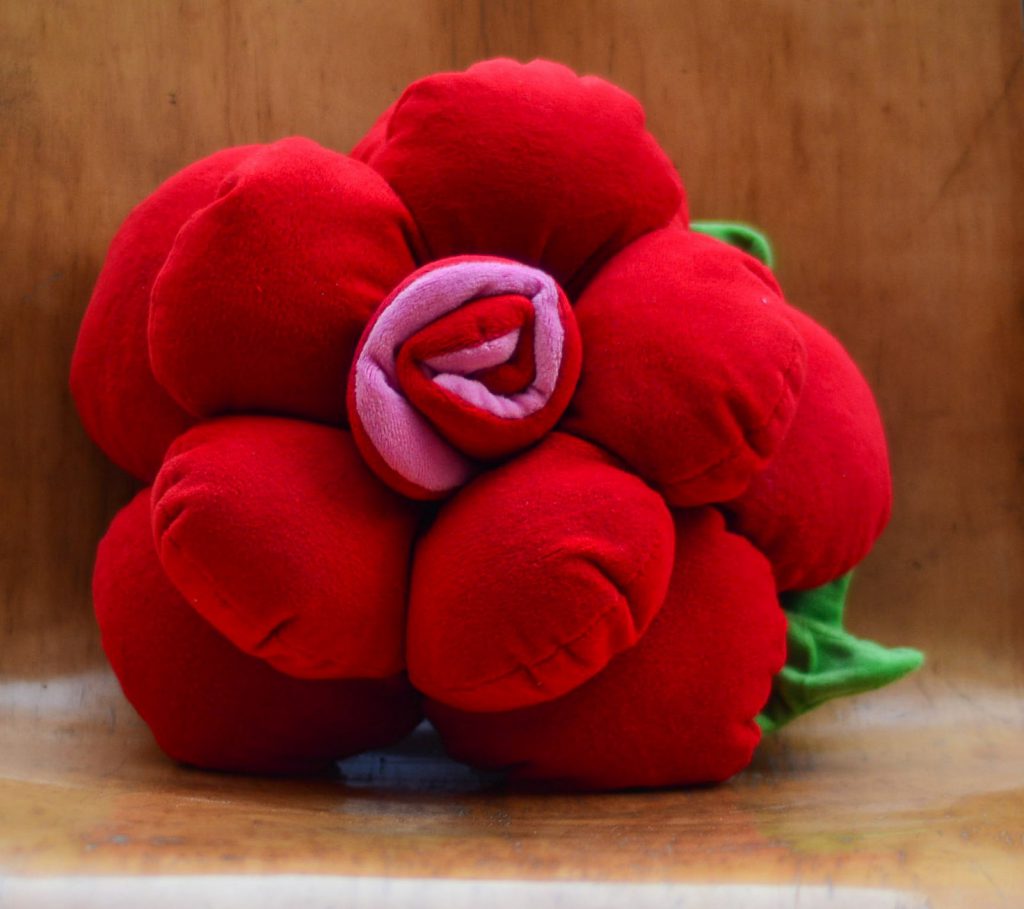 Single Rose in Box to Utter Those 3 Magical Words in Ideal Romantic Way!
For the lovers who are soon heading to confess their romantic feelings of love to the special one with those 3 magical words, this is the rose gift to choose. Unlike carrying a Rose, take a single red rose in an attractive box and gift him/her. Soon the box is opened by him/her, pick the red rose, bent on knees and there you go with those 3 magical words. No wonder this proposal will result in lifetime togetherness.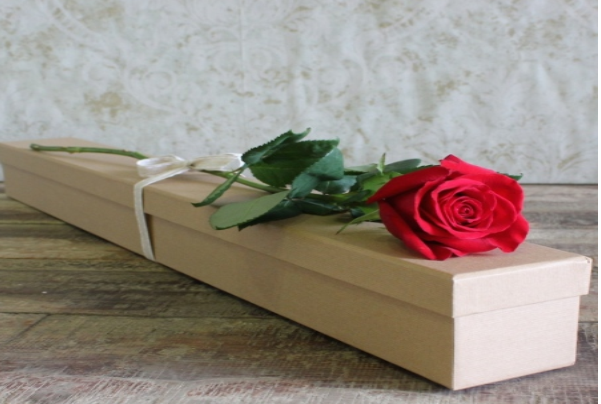 Love is the beautiful feeling that turns out to be more beautiful with simple but romantic efforts. Red Rose, the ideal epitome of love is all that you need to bring in the romantic vibes much need in your Valentine's Day celebration. Find such wonderful Valentine Gifts online here at Flowerdeliveryuae.ae, the most trusted and preferred online gift store of UAE that facilitates people to send valentines day gifts to Dubai, Ajman, Sharjah and across UAE.
ALSO READ :-
You May Like – VALENTINE MESSAGE & Wishes