Picking up a perfect birthday is no less than an art that needs extra attention to the needs and wants of the person for whom the gift is dedicated to. If you are also one of those who are terrible in this art and always try to be safe with some common birthday gifts like chocolates and cards, then this year, let's take a break from being so common and usual with your gifts with some unique, thoughtful, and presentable birthday gifts that will not only surprise the birthday person but will also reflect your emotions and feelings in the right way and of course amazingly.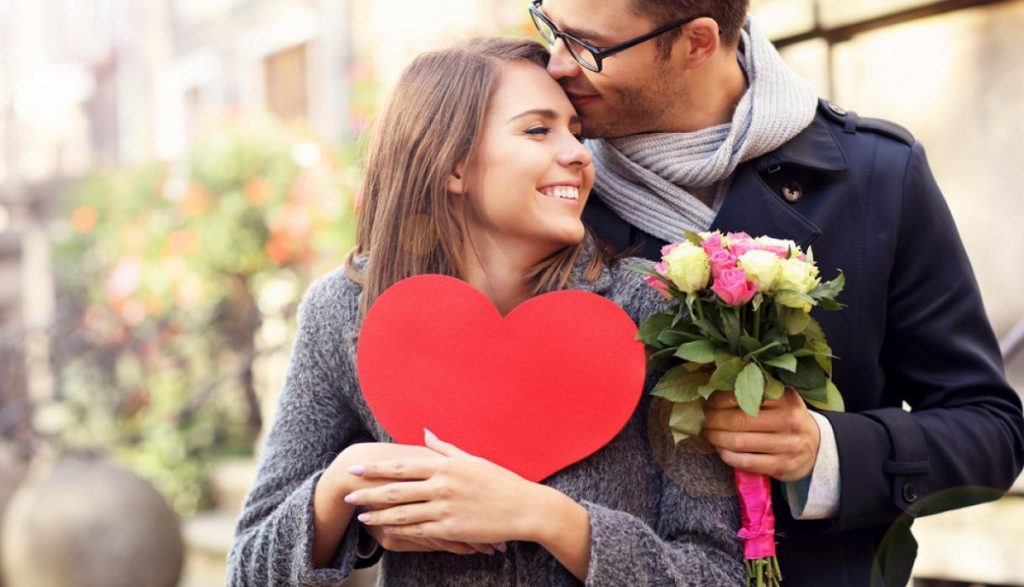 Here, in this guide, you will come across some of the best birthday gift ideas perfect for every kinda person in your circle of family and friends and will make you stand out in the line and will mark your presence outlandishly. Considering the importance of gifts in the life of humans and the birthday celebration, of course, Flowerdeliveryuae.ae has come up with an all-new and enticing range of extraordinary and expressive birthday gifts for the UAE so that everyone can express the untold emotions of heart to their near & dear ones and far & loved ones.
So, scroll down and grab the favorite one via which you can take the special person on the seventh heaven.
Flowers: An expression of LOVE!!
Take this birthday as an occasion of expressing the unexpressed love that is there in your heart from so many days with the most beautiful thing existing on earth. What else can work well other than flowers in expressing your love?
Nothing for sure!
If you are also obsessed with the soft and pleasing touch of flowers, then send warm birthday wishes with Roses, Tulips, Lilies, Orchid, Carnations, and Gerberas to the birthday boy or girl.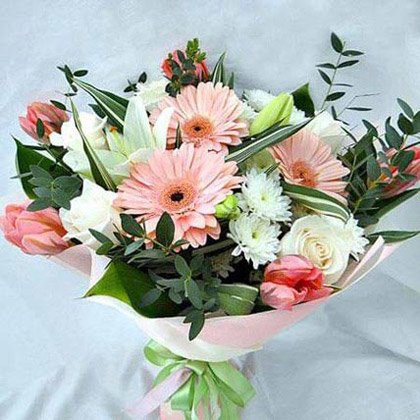 One can also make these flowers more beautiful and attractive by arranging them in some presentable manner like colorful bouquets or flowers in a basket, as it will make an appealing appearance. So, drool over the amazing and vibrant floral arrangements with these flowers available online on one of the best flower shops in Dubai that will leave no chance in expressing your love wonderfully.
Cakes: Treat to Taste buds!!
Birthdays and cakes come hand in hand. No party is completed without a tasty and lip-smacking cake. If you are confused about what flavor to go with, then you can grab any of the listed top-rated and most preferred cake flavors perfect to amp-up the birthday party for sure:
· Pineapple Cake
· Chocolate Truffle Cake
· Red Velvet Cake
· Coffee Cake
· Fondant Cakes
· Hazelnut Cakes
· Carrot Cake
· Vanilla Cake
Just hands-on your favorite kinda cake and give ample satisfaction to the birthday person and guests as well of gorging on a special and yummilicious cake. One can avail cake delivery in Dubai very easily from the online gifting portal.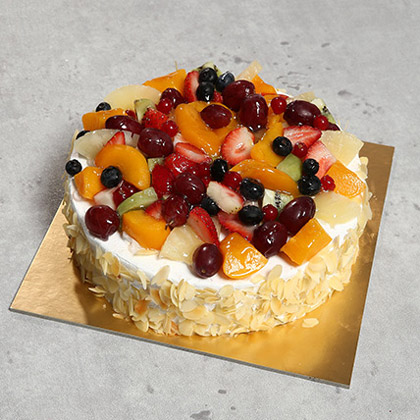 Personalized Gifts: Reflection of Memories!!
Everyone has an album that holds the special memories of life that are still preserved in the mind's eye. Combine those special memories with the charm of gifts and present an amazing and decent personalized gift on birthday wrapped with memories.

Here, is a list from which you can send personalized gifts in Dubai to your loved ones on the occasion of birthday. So, check them out:
· Photo Cakes
· Personalized Cushions
· Photo Mugs
· Customized Photo Frames
· Photo Table Tops
· Personalized Wooden Planks
· Wall Hangings with Photograph

Plants: Unique & uncommon gift!!
If you are also bored with the common and flat gifts, then with the amazing range of plants, you can take the art of gifting to another level. Some of the best and most preferred plants are given below that are perfect and worth considering as birthday gifts:
· Air-Purifying Plants
· Dish Gardens
· Indoor Plants
· Outdoor Plants
· Spiritual Plants
· Succulent Plants
These plants will not only decorate the place but will also bring home good health, physical and mental well-being, wealth, luck, and of course peace to the mind and eyes both. So, order online plants in Dubai now and send your warm wishes with them.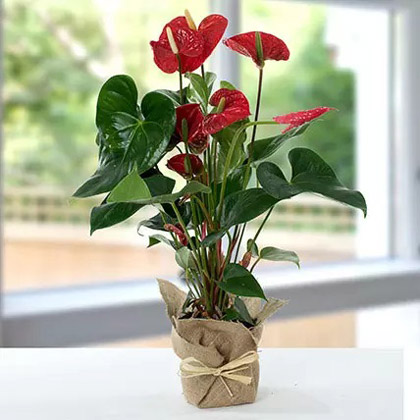 Red Anthurium Jute Wrapped Potted Plant

Combos: For grand affairs!!
Make the birthday a memorable and grand affair for the special person of your life who has always been there to hold your back in every up and down with these special and expressive ranges of combos. One can go with the given below thoughtful combos to wish loved ones a very happy and joyful birthday:
Combo of cakes with flowers is the best one to consider as it can work well for every kinda person, especially for your partner as flowers are meant to be dedicated to the beautiful ladies.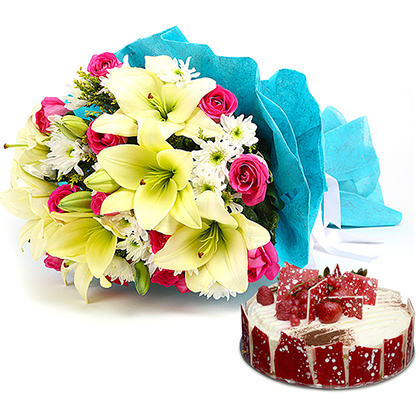 Cakes with personalized gifts can also work well if you are confused which gift can make the person happy on his or her birthday as a memorable photo and a delicious cake will gear up the day for sure.
Also, there is a new trend of gifting plants as well. So, why not to combine the simplicity of plants with the taste of cakes! Consider the combo of cakes with plants and wish birthday amazingly to every person belonging to any age-group and with any taste.
Most preferred Birthday gifts!!
If the task of deciding a perfect gift is still making you nuts, then you can keep the drill basic and simple with these common and most preferred gift items that will take the birthday celebration to another level and will make your presence outlandish as well. So, grab any of them and pair it up with a touchy and loving message that will pour your heart amazingly.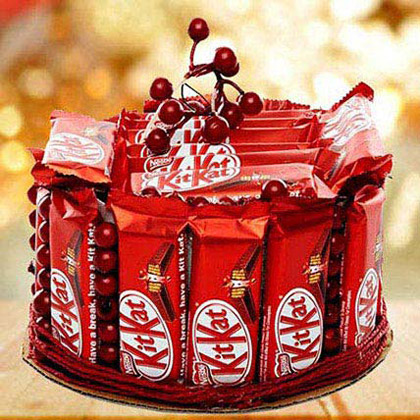 You can hands on the delicious chocolate hampers, cute soft toys, delicious jar cake, and balloons for birthday as well to send as birthday gift.
Conclusion
Birthdays are the best time of the year for which everyone waits eagerly. Whether you are heading towards the birthday celebration of any kid or your partner or your parents and grandparents, these birthday gifts for UAE residing loved ones are the best and most reliable ones to consider.
So, make the birthday more joyful and unforgettable with some extraordinary birthday gifts!