"There is only one happiness in this life, to love and be loved." – George Sand
Well, having one special person in life with whom you can share every thought striking your mind without thinking about the consequences of being judged; is undoubtedly the best feeling in the world. But, having a go-to person in life is not in everyone's part as it is sheer matter of luck and God's grace. If your cupid had written your love story and you have that special person not only in your heart but in your life as well, then this Valentine 2021 is going to be very special for you. As Valentine is not something new about which you got to know a day before. It is there on our calendars, hearts, and minds from the time immemorial, and you must know the drill that this is not at all a day to cherish but a weeklong occasion dedicated to the love birds that calls for a great grand Valentine's Day celebration.
The wind blowing is carrying love from the person to his or her sweetheart, the moon shinning in the sky is the reflection of the passionate love hidden in many hearts, and birds chirping the lovely song is dedicated from all the lovers to their darlings; this is the charm of Valentine's Day, and when it comes to celebrate the loveliest week of February, the time to start planning is never too early, for sure. We're here talking about one of the most awaited Valentine's week, that is going to start from 7th February, 2021 and the festival of love will continue to 14th February that marks the day of lovers i.e., Valentine's Day. It is a sure fact that every celebration needs a token of love to mark the day remarkably. And, this goes the same for this most romantic day, and thus, you must also have several amazing Valentine's Day gift ideas to showcase your love and affection for the special person in your life. But, as we have discussed above, that is not only a day to celebrate but a whole week that is giving you eight golden opportunities to confess your love so that the cupid can write your eternal love story as well.
Well, you must be having an idea about what Valentine week is, but still, a table is given below depicting all the eight days and the dedicated significance as well.
| Date & Day | Valentine Week 2021 |
| --- | --- |
| 7th February, 2021 | Rose Day |
| 8th February, 2021 | Propose Day |
| 9th February, 2021 | Chocolate Day |
| 10th February, 2021 | Teddy Day |
| 11th February, 2021 | Promise Day |
| 12th February, 2021 | Hug Day |
| 13th February, 2021 | Kiss Day |
| 14th February, 2021 | Valentine's Day |
If you are not someone who believes in PDA, then a heartfelt gift is what you need to make 14th February a special occasion for you and your love of life. While delicious valentine cakes, gorgeous flowers for Valentine, and adorable teddies to cuddle are some of the gifting items lauded as the best and widely considered token of love. If you are looking for these romantic and simple to-go options, then we at Flowerdeliveryuiae.ae are offering you bounties of gifts for Valentine's Day to showcase your love.
Without wasting any more time, let us get started and have a look at the most considerable gift items for this fantastic Valentine week 2021:
Rose Day: 7th February, 2021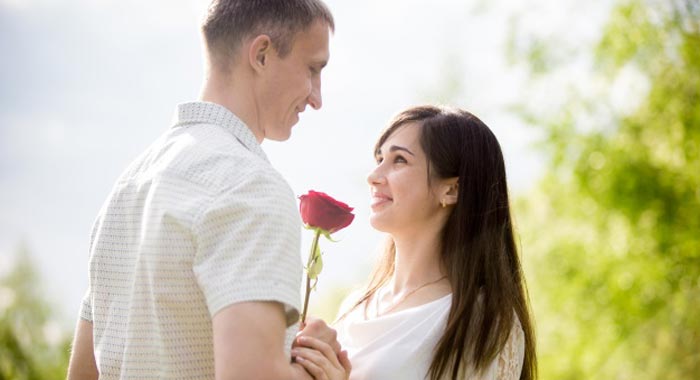 Rose day marks the beginning of the most exciting and romantic week of the year 2021. This 7th February, confess your heartfelt love to the most special person in your life with a beautiful and gorgeous gift.
The best rose day gifts are:
Red Roses bouquet
A bunch of mixed roses with chocolates
Golden rose
A combo of roses with a teddy bear
Heart-shaped arrangement of red roses
Propose Day: 8th February, 2021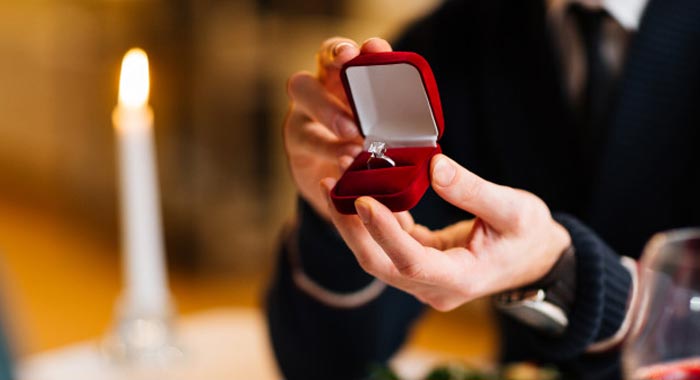 Proposing someone is one of the most difficult and important decisions of life. To make this coveted day more special and a memorable affair, choose a perfect Propose Day gift as getting on your knees and telling those three magical words is not what you do daily.
Some best gifting items are:
Personalized canvas
A combo of flowers and chocolates
Message bottles saying "I Love You."
Greeting card with a bunch of flowers
A gorgeous ring for your partner
To wow the special person in life, a gift that comes straight from the heart is the need of the moment. So, no need to go so fancy and expensive. Choose a gift that cherishes your love for your sweetheart. Whether you are searching for Valentine's gifts to impress your lover or shower your love to your best friend, dad, mom, or even any respected and special person in life, thoughtful gift ideas always work.
Chocolate Day: 9th February, 2021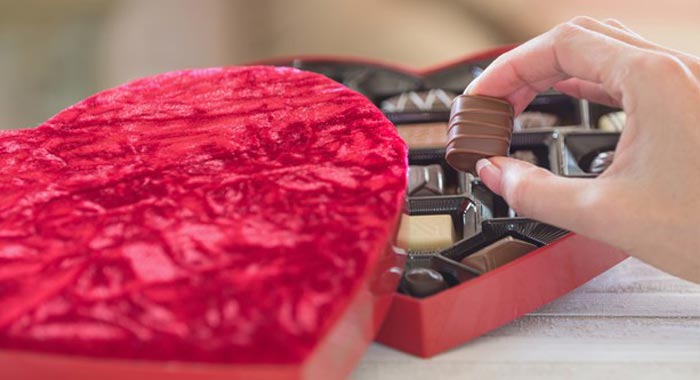 9th February is dedicated to the most deliciously romantic day i.e., Chocolate Day. Everyone who is blessed with such a partner having a sweet tooth; they will be glad to know that gifting someone chocolates is considered one of the best ways to express your heart.
Find here the best gifts for Chocolate Day:
Chocolate gift box
Personalized chocolates
Chocolate bouquet
A combo of chocolates with a teddy bear
Chocolate cake
Teddy Day: 10th February, 2021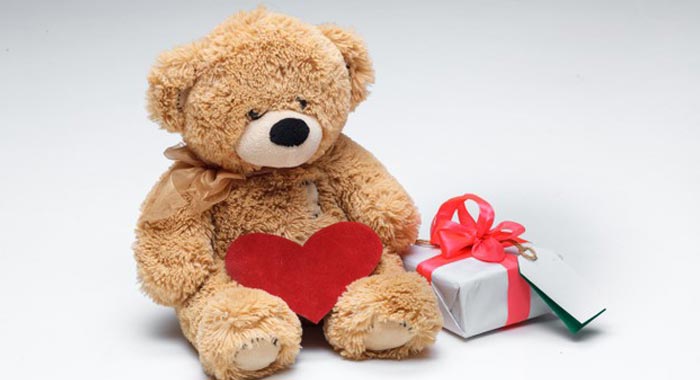 Teddy day is the most favorite day of all the females among the whole Valentine week as they know that they will get so many teddies. Don't take me wrong as from so many teddies, I mean to say from their friends, mom, dad, sister, and everyone else around as it is a researched fact that teddies are every girl's best friend.
Make this day special for your lady love with this teddy day gifts:
Teddy with heart saying, "I Love You."
Teddy bear with a chocolate cake
Teddy bear bouquet
A combo of a teddy bear with a greeting card
A huge mushy teddy bear
The market for gifts is vast. That is why; it becomes more daunting to find a present that can represent what is in your heart. Some gifts are so expensive that they flatter the brand, and some gifts are so fancy that no love is left to be showered. Hence, the best thing to do is close your eyes and think of that one person who is the reason for that smile on your face, and you will surely find the best gift for your love of life.
Promise Day: 11th February, 2021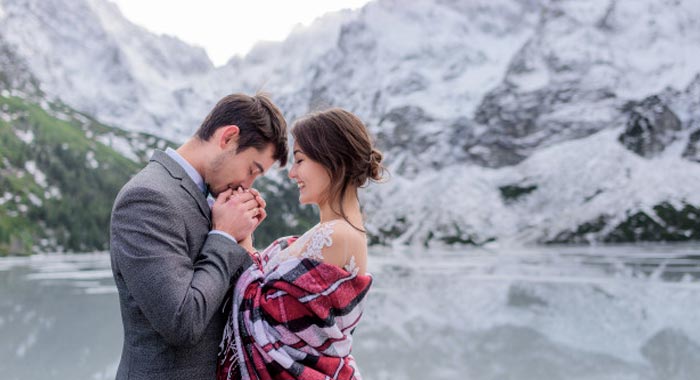 Love is indeed blind but is not feeling less. This is one such emotion that is driven only when you insert efforts from your side. These efforts are the promises to be together forever, trust & support each other, face every phase in life holding hands, and many more. So, this Promise Day, take the spirit of your passionate love a little deeper and seal the heartfelt bond with some dignified promises.
Some Promise Day gifts are listed below:
Greeting card for Valentine Day
Customized message bottles
Wooden plaques
Couple rings
Personalized coffee mugs
Hug Day: 12th February, 2021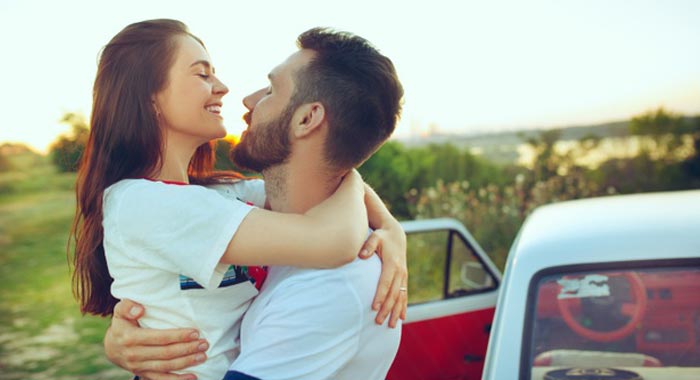 Whether it is about the stressful day at work or you are going through dark times in life, a warm hug from the person you love the most can heal every pain and can soother every wound. Celebrating this beautiful gesture of love, Love Day falls every 12th February.
Amazing Hug Day gifts are:
"Hug Me" cushion
Bunch of flowers with gourmet chocolates
Personalized ceramic mug with a message
Aromatic candles
Couple home décor items
Everyone needs someone special in life, but they forget how to maintain the bond that exists with time. Valentine's Day gives you that opportunity, and all you need is a decent and elegant gift. The unusual & quirky gifts are undoubtedly tempting, but all you do is to stick with the one that can portrait your love as the feeling of love is the one and the only thing that came straight from the heart.
Kiss Day: 13th February, 2021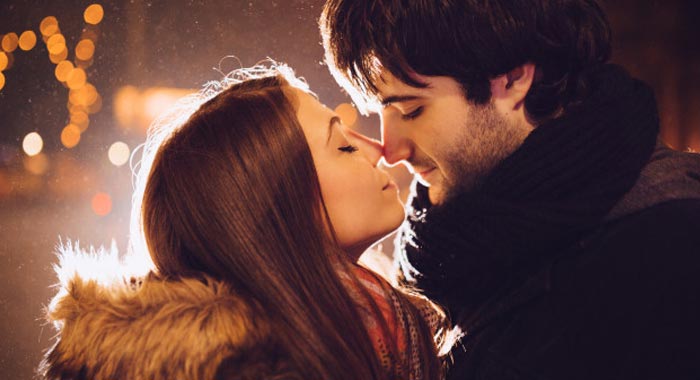 Every relationship grows in different phases. If your love story has grown through different levels like friendship, best friends, couples, and now would-be husband and wife, then you must have feel growing and falling in love more and more with every passing day. And, sharing some romantic moments together is the token of your growing love.
Some affectionate gifts for Kiss Day are:
Personalized couple cup
Lips printed cushion
A combo of cake and greeting card
Kissing teddy bear
Jewelry item with a bunch of flowers
Valentine's Day: 14th February, 2021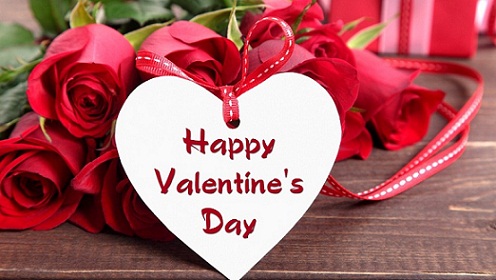 The last day of this special Valentine's week 2021 is Valentine's Day that gives you a chance to shower all your love on all those who are important in your life. So, plan a date and spend some quality time to make the most of this romantic day.
Some special Valentine's Day gifts are:
Gorgeous flower arrangements
Adorable teddy bear
A combo of flowers with cake, chocolates, and teddy bear
Personalized gifts
Heart-shaped cake with aromatic candles
Will you be in Dubai this 14th February 2021? If yes, then you are genuinely the luckiest human on earth right now as Dubai and the whole UAE organize several events and dinners dedicated to the special and romantic occasion. So, what are you waiting for? Research a bit and see which event attracts you and makes Valentine 2021 in Dubai one of the most memorable moments of your life.
Ending Note
All the gifts mentioned above gives you an easy way to express what is in your heart. So, choose any of the top five given options for each day of Valentine's week and take your beloved to the world of romantic fairy tales. If you and your love will not be together this year, then need not worry as Flowerdeliveryuae.ae is here for you. We are offering you a chance to avail gift delivery service in the UAE so that you can send a token of your love to your sweetheart and make him or her feel utmost special, i.e., on cloud nine. From lip-smacking cakes to eye-catching flower bouquets, to mushy teddy bears, and a lot more, the list is endless. Please explore the website and check out our latest launched Valentine gifts to UAE catalog now!!