Birthday planning can be overwhelming, especially when it comes to choosing flowers. Your options are endless when it comes to picking Birthday flowers in Dubai, from bouquets and centerpieces to altar flowers. Wouldn't it be great if you could choose a flower based on its meaning rather than a random selection? Of course, you could! Birth month flowers come in various colors, but there are also flowers associated with specific months of the year. You might want to consider a bouquet containing primarily your own birth flower or an arch that combines your birth flowers and your spouse's. You can make your floral choices more meaningful by choosing a flower for each month of the year to add significance to the birthday celebration.
To add even more meaning to your special day, learn what the flower of your birth month symbolizes below. Also, after knowing the meanings of these gorgeous flowers, the next thing to decide is which designer and flavorful Birthday cake in UAE you should order for your next birthday celebration. Let's ignore cakes for now, and let us see what special flowers for the birthday we have on our list –
1. January – Carnation, and Snowdrop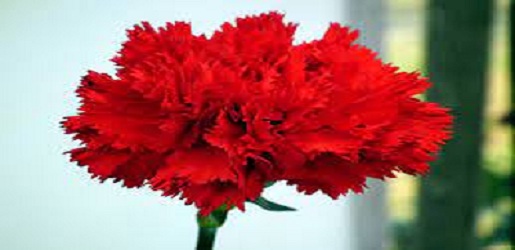 Carnations and snowdrops are among the flowers most meaningful to someone born in January. Carnations represent love, loyalty, and perseverance, while snowdrops represent innocence, purity, and hope. A carnation is an edible flower, so you can use it as a decoration on a cake or even dress up a cocktail by adding it. A centerpiece arrangement of snowdrops would add texture and meaning to your tablescape, with their bright, white hue and drooping blooms. Also, if you are willing to buy Birthday gift hampers to Dubai, a flower bouquet of these gorgeous flowers and chocolates or sweets combo with a greeting card can be an excellent option for sure.
2. February – Violet, and Primrose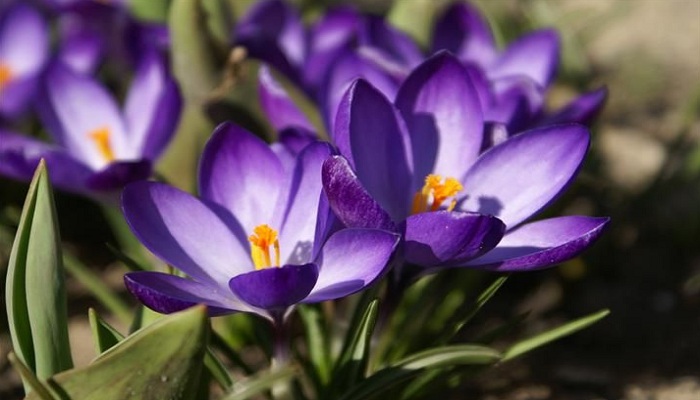 Those born in February have a special connection to violets and primroses. Purple hues represent loyalty and faithfulness, while violets come in several hues. Early spring brings primroses in various colors, including pink, white, yellow, purple, red, and even purple. They are a kind of flower typically given to someone to let them know you can't live without them. The stems of these blooms are short, so they are difficult to include in a bouquet, but they make stunning centerpieces. Violets, primroses, and even daffodils in pots make beautiful escort card displays or favors. Additionally, people also prefer to buy flowers in a box to Dubai with these special flowers, and they will undoubtedly make one of the best birthday gifts.
3. March – Daffodil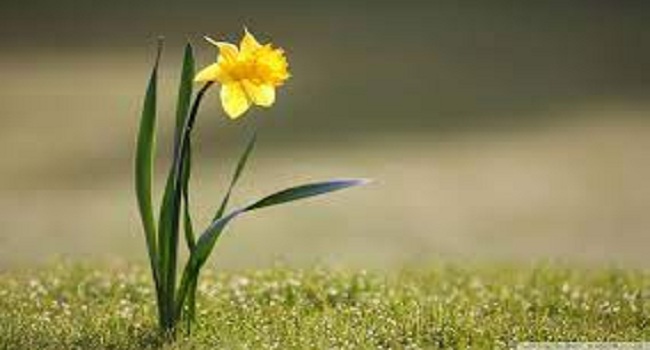 Daffodils, which bloom early in spring, are the birth flower for March. This happy flower symbolizes new beginnings, joy, and deep love that can't be matched after a long winter, just like it brings feelings of hope after a long winter. We love seeing daffodils at both birthday or wedding decorations, even though they aren't used that often. Dainty bouquets of daffodils make for the prettiest table decorations, while bud vases filled with these blooms offer a unique textured look.
4. April – Sweet Pea and Daisy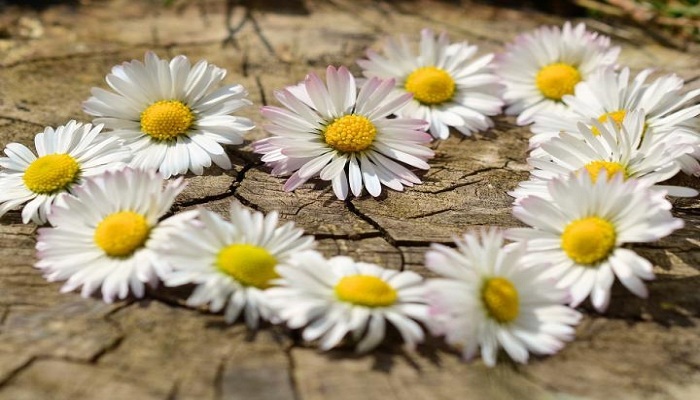 Those born in April are considered to be born with both daisies and sweet peas as birth flowers. Daisy petals have a bright yellow center and a bold white center, symbolizing faithful love and purity. It is believed that sweet peas, which can be found in different hues, symbolize blissful pleasure. Adding a few blossoms to a colorful wildflower bouquet is a great way to incorporate daisies into your birthday celebration. A bouquet of sweet peas makes for the perfect centerpiece or addition to a bouquet. You can also use them to add color to bud vases for a pop of color on their own.
5. May – Lily of the Valley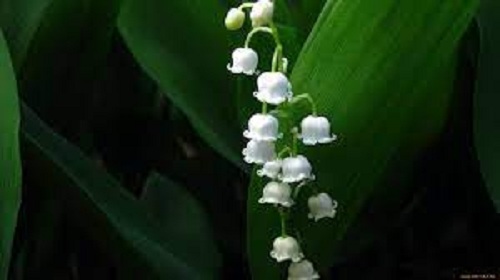 The lily of the valley is not only a favorite of royal brides, but it is also the birth flower of May-born babies. Symbolic of humility, hope, and sweetness, the lily of the valley is found in all regions of the world. This flowering plant is often incorporated into birthday bouquets by party decorators. The idea of creating displays that line the length of a reception table or bouquets made entirely of the lily of the valley is appealing to us. With white blooms and a bit of greenery, it's a great way to add white flowers and designer cakes in Dubai for the grander birthday celebration.
6. June – Rose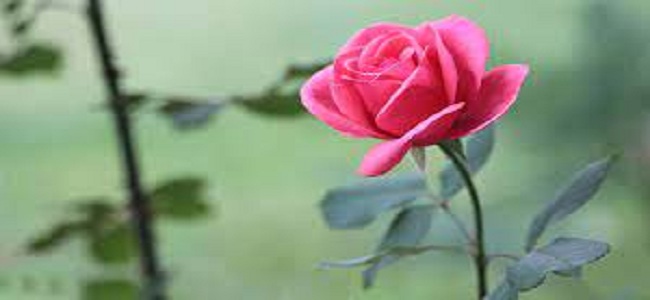 There's no question that roses are a classic bloom, but those born in June hold even greater significance. It is generally believed that roses express love, devotion, and beauty. However, the meaning may vary depending on the color of the rose. There are three types of roses: white, pink, and red. White roses represent purity, red roses indicate romance, and pink roses indicate grace. Flowers with bold, textured petals, such as garden roses, are an excellent choice for bouquets and arrangements. The petals of roses are edible and can be used to embellish desserts or drinks. Moreover, roses along with cakes or chocolates are a perfect option for ordering flowers with chocolates to Dubai for birthday.
7. July – Larkspur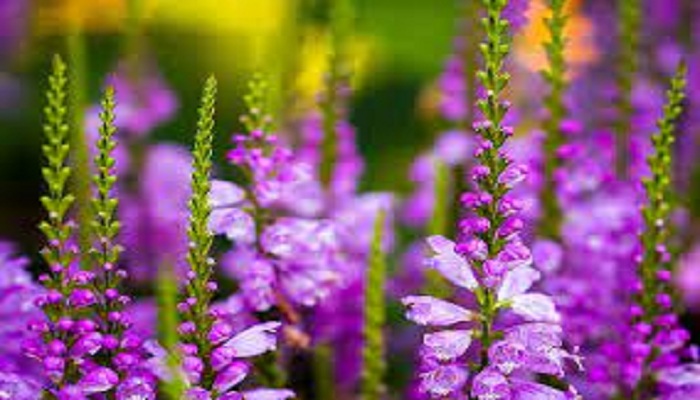 Symbolized by the Larkspur flower, the July birth flower signifies grace, good intentions, and positivity. There are many colors that can be found in the material, including pink, purple, white, and blue. Your birthday celebration will have the most romantic garden vibe when using this tall flowering plant. Think about arranging Larkspur in a bouquet, or make a table arrangement with tall stems. What's our favorite idea? A walk lined with this stunning, textured bloom will surely make the birthday person feel utmost special & loved. Furthermore, Larkspur is undoubtedly one of the best blooms to form flowers with cake in Dubai combo.
8. August – Gladiolus, and Poppy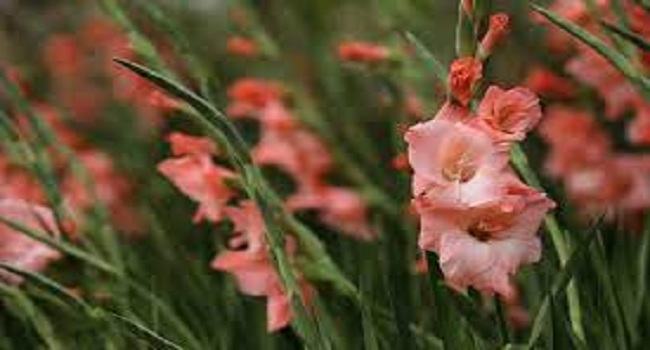 Poppies and Gladiolus are August's two bright, bold birth flowers. With its magnificent flowers featuring a wide range of hues, Gladiolus grows tall. A flower's shape represents a heart pierced by love, and they symbolize strength and integrity. Symbolizing success and pleasure, red and yellow poppies come in a variety of colors. The two flowers, Gladiolus, and poppies make an excellent addition to a bouquet featuring wildflowers. Using Gladiolus in an arrangement makes a big statement, while poppies can be used to add a playful touch to arrangements for tables and altars.
9. September: Aster and Morning Glory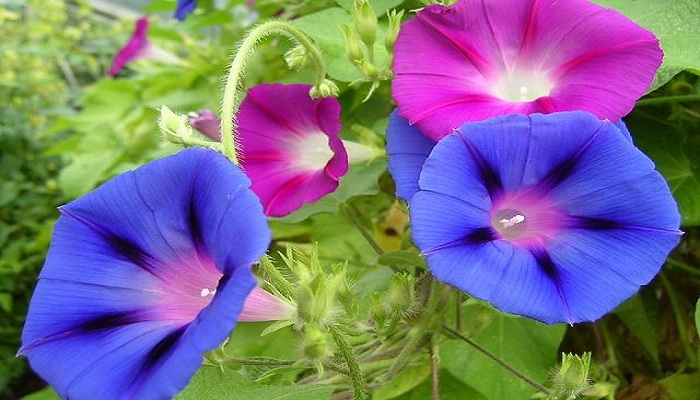 Bright, bold asters hold meaning for September, and they represent the month's change. They can be found in pink and purple shades and white and symbolize strong, powerful love. As another September birth month blooms, morning glory also holds a symbolic meaning of affection. Morning glory's short stems can make arranging them difficult, but they can certainly add color to a short-stem bouquet. Because asters are entirely edible, you can use them as decorations on food platters or desserts as well. Asters make beautiful table centerpieces or bouquets and are a great addition to arrangements and bouquets. You can definitely order Birthday flowers for employees if you get to know the exact meaning of the birth month flowers.
10. October – Marigold, and Cosmo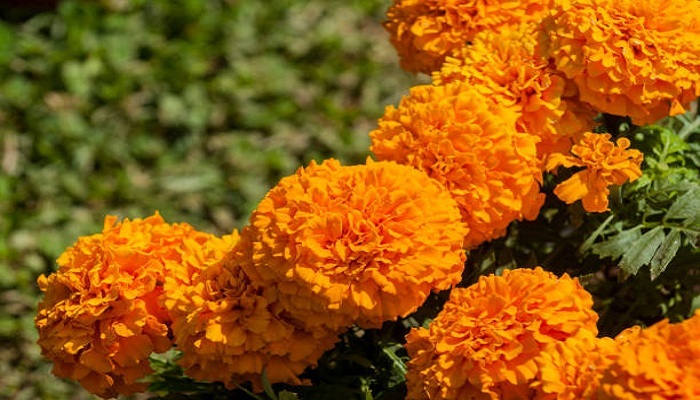 For the month of October, both marigolds and cosmos are symbolic. A fine flower, the Cosmos blooms in the early summer and continues to bloom into the fall before the first frost. These cheerful blooms represent peace and harmony with their various hues, including white, yellow, pink, and orange. There are many autumn colors to choose from among marigold's fragrant, hearty blooms. They are symbols of optimism, prosperity, and the rising sun with their bright hues. With their unique texture and vibrant color, marigolds make eye-catching bouquets and table arrangements and happy birthday flowers for loved ones as well. They can also be used for floral arches or altar backdrops. An arrangement with Cosmos will add texture and whimsy to your birthday table for sure.
11. November – Chrysanthemum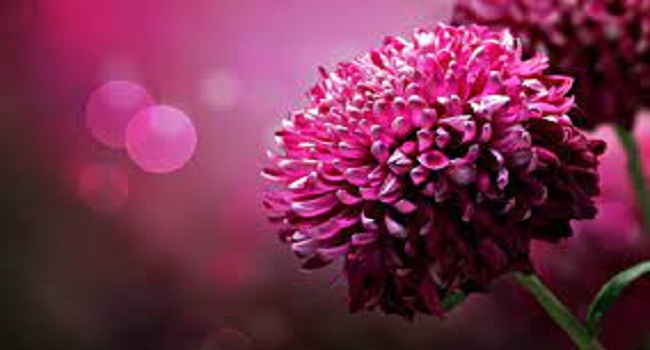 Fall is the season of chrysanthemums, so it only makes sense that they are the official birth flower for the month of September. Yellow, orange, white, and purple blooms are among the hearty blooms. They symbolize joy and longevity. The white mum symbolizes pure love and is a sign of purity, while the red mum means "I love you." You can line your aisle with potted mums for a fall birthday celebration. Besides adding a lovely texture to a bouquet, they can also add an eye-catching pop of color.
12. December – Narcissus, and Holly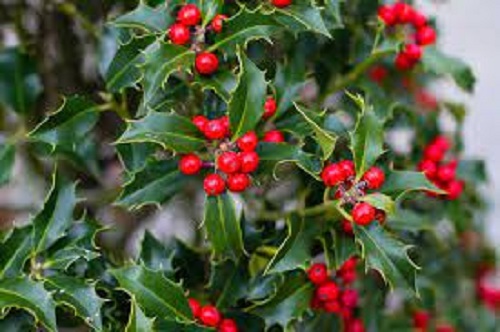 Narcissus and holly are both considered the December birth flowers. The meaning of holly is happiness and fertility, even though it isn't a flower. Narcissus, a genus of daffodils that includes many varieties, symbolizes inspiration, vitality, and faithfulness. The addition of holly to a winter birthday bouquet is stunning, or it can be used as a decoration for a tablescape. Winter bouquets of white narcissus look stunning in vase arrangements or as birthday flowers bouquet alone.
The Final Takeaway
Birthday flower gift ideas abound if you do not want to give a basic bouquet. The flowers can also be given along with another present. Bouquets of flowers are a great way to send birthday greetings. At Flowerdeliveryuae.ae, we strongly recommend giving birth month flowers as a birthday gift. Deliver birthday flowers to someone you care about with Flowerdeliveryuae. All kinds of arrangements, bouquets, wholesale flowers, and live plants are available at our online flower shop. Looking for something in particular? Look no further. Furthermore, our flowers are all available in different shapes, colors, sizes, combos, and hampers. We ship flowers directly to you in the UAE from across the world when you purchase flowers from us. This ensures the flowers are as fresh and bright as possible.
A birthday is a joyful occasion to celebrate your loved ones' birthday. We can help you create that atmosphere with birthday flowers. We can help you place an order for Birthday flowers for kids online at our online store.